3 Zoom Work Call Bloopers…and What We Can Learn From Them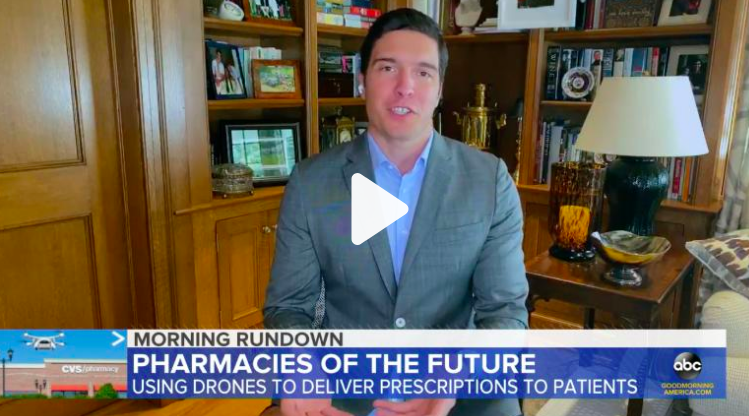 Sometimes, it's just better to learn from other people's mistakes.
During this new era of all things virtual, it's clear that we're all learning as we go. No one has done this non-stop Zoom meeting dance before; it doesn't matter what city you're from or how old you are – a social distancing working world is now experienced by all in some way shape or form.
And even when we do think we're getting the hang of things, alas, bloopers, blunders and mistakes are bound to happen. But this time, they're now for all to see.
Here's a collection of 3 Zoom Fails that we can all learn from, so that the next time we're in a professional Zoom call or meeting, we think twice before we turn on our cameras.
All dressed up from top to waist…?
MUST WATCH: https://www.cnn.com/2020/04/28/us/good-morning-america-will-reeve-no-pants-trnd/index.html
Thank you Will Reeve for reminding us of the importance of getting dressed from top to bottom for public calls and virtual work meetings! Yes, a camera screen only shows the top half of one's body, but you never know when technology can fool you.
These days, you don't need to wear a suit and tie on video conferencing work calls…but you at least should be fully dressed. From a psychological standpoint, getting dressed for work, even from home, can assist with increasing one's productivity. It can also alter the mindset from bedtime relaxation to daytime activity.
Bathrooms can be great for taking calls.
MUST WATCH: https://www.iheart.com/content/2020-03-23-woman-forgets-shes-on-video-conference-uses-bathroom-as-co-workers-watch/
It's true – bathrooms can be a great spot for taking work calls. They're quiet (and away from a noisy family or dog), usually have great blank walls for professional backgrounds, and have bright lighting.
However, don't get too comfortable in there on a work call. The porcelain throne is not meant for the camera…or for anyone to see, really! 
Being aware of your surroundings and how computer cameras function can make our break your work reputation.
Speaking of seeing and cameras…we noticed that no one is looking into the camera – no one! It's as if everyone on the call is looking down. To make calls feel more personal and like you're looking at colleagues "in the eye," consider putting eyes next to your camera lens to remind yourself to look up more often.
Zoom video tools can be helpful, but can also make you feel AND look like a spud.
Zoom and Teams software have great tools to blur screens, add brand logos and include other elements to calls that enhance the meeting experience. However, if you do plan to add a humorous element to a call, make sure you know how to properly use your Zoom toolbox and have a solid Internet connection.
Otherwise, you might look like a potato…like this supervisor.
Imagine trying to give a presentation or discuss a serious topic with a distracting visual – your efforts will negatively be impacted and your technological frustration with a stuck Zoom filer will take the wheel.
Although Zoom calls are inherently changing the way we all now work, we still have to be mindful of our actions, just like we would do if we were physically in the office.
Otherwise, if we start to forget about the necessary fundamental workplace behaviors….we all might look like pants-less potatoes, sitting on porcelain thrones. At least that would be remembered and make our teams laugh though…right?