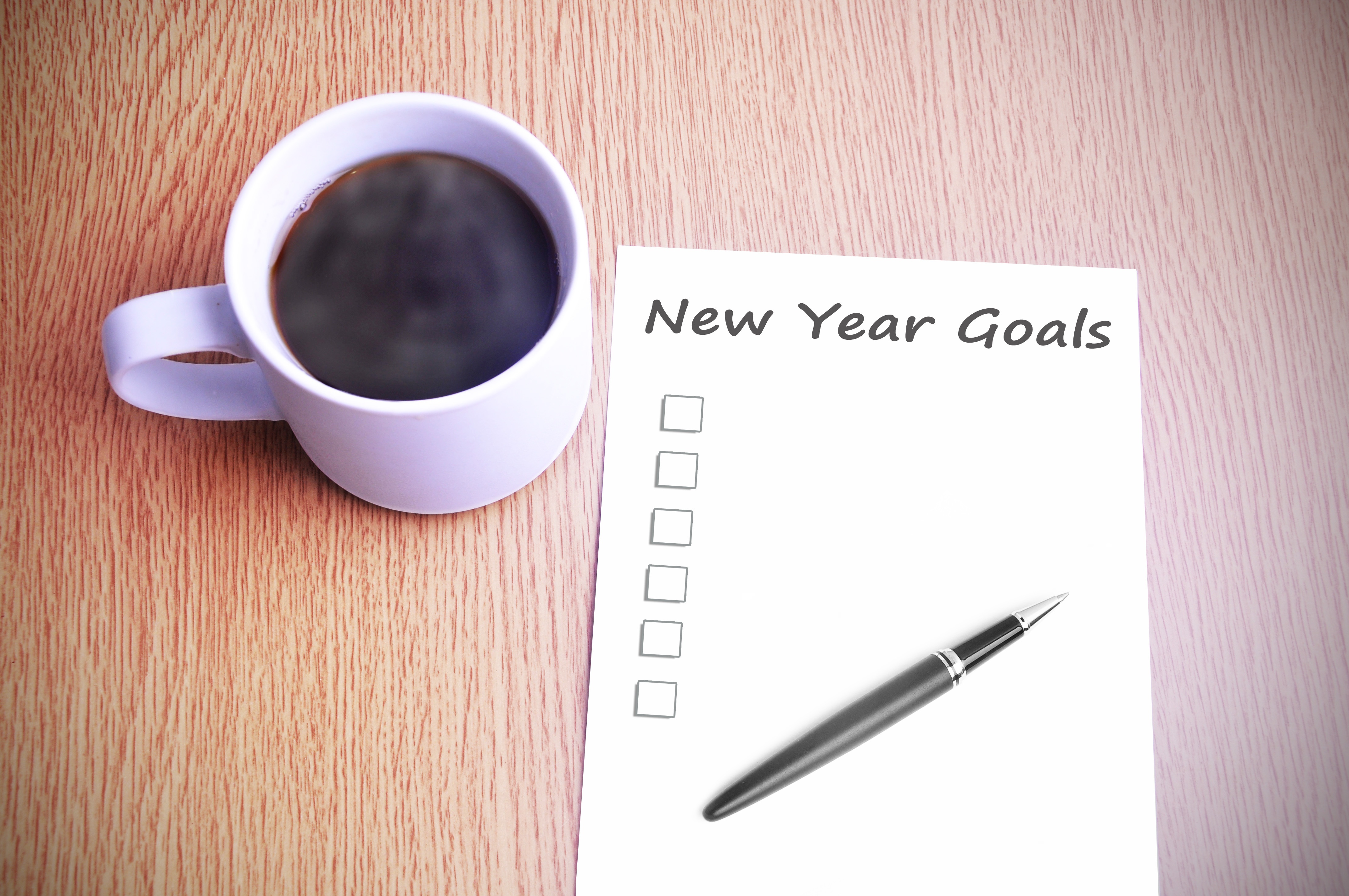 With the ringing in of a new year there are many who like to take the opportunity to improve some aspect of their lives. And why not? A fresh 365 days gives us a blank canvas in many ways and allows for the perfect chance to take steps towards personal growth.  We like to call these opportunities New Year's Resolutions.
You will often hear about people resolving to go to the gym more, sticking to that diet they've been talking about, watching less TV, taking that trip to Europe, etc.
Then again, what about professional growth? There are some who choose to aim for advancement in their careers and see the New Year's Resolution as the perfect opportunity to set that goal.
At Goodwill of Greater Washington helping people advance their professional lives is a substantial part of our mission. So as we bid farewell to 2017 and welcome in 2018 we wanted to offer you six goals that are among the most common professional New Year's resolutions in hopes that a few of these ideas may help as your consider career advancement:
Get a Promotion and/or a Raise
There are a lot of different considerations when setting this goal and clear communication with your superiors is right at the top. Talking to your manager(s) and knowing exactly what it will take to achieve this goal is the best and most strategic approach.This goal also requires you to assess what you bring to the company that you work for. Are you fulfilling the specific needs that your company has or are you bringing skills and talents to the table that while they may be great, are not of any substantial benefit? Also, are you going above and beyond what is expected?If you want to be elevated to a higher position and compensated appropriately you have to first prove that you are the right person for the position and deserving of the wage increase.
Get a New Job
This can be done for a variety of different reasons and accomplished in just as many ways. Maybe you are dissatisfied with the company that you work for; maybe you are considering a whole new career; maybe you are looking to expand your skillset and wish to work in another department; the list goes on and on.This resolution will also take some very serious time and preparation to execute properly. Resumes need to be updated as well as LinkedIn profiles. Job searches need to be performed. Interview skills need to be sharpened.If at all possible, a lateral move within a company will always be an easier route to take than moving on to a whole new organization. It can also be a quicker way to advance your career and will be advantageous to your current company considering they already know you.
Further Your Education
Whether it is getting your degree, earning a certification, or simply taking some classes in a specific discipline, enhancing your academic credentials is never a bad idea, but it can be costly and a serious time commitment.The business world is constantly evolving and new practices and innovations are always presenting themselves. Learning as much as possible and staying current with these professional shifts will keep you at the top of your game. Or maybe you never had the chance to finish your degree and accomplishing this will not only expand your knowledge but will also provide a boost to your resume and make you more marketable.
Improve Your Relationships Both Inside and Outside Your Office
One of the most important relationships that you have in your company is the one you have with your superiors and maintaining this relationship effectively is of the utmost importance. This is all about communication. Keeping regular contact with your boss with regards to your projects and progress helps foster a strong relationship and keeps them in the loop as to how effectively you are executing what you have been hired to do. Also, having a cohesive relationship with your peers makes for a more dynamic work environment where the whole team can accomplish more. It is also important to remember that in many cases you spend more waking hours with your coworkers than you do with family and friends and if you can't at least get along with those who you work with it will make for an unpleasant environment for everyone.Networking with individuals outside of your company is also a vital step to advancing your career. Having an extensive framework of connections can not only open doors and opportunities for your company but also for you personally. Doing this can range from staying connected with regional professional associations and going to networking events in your area to becoming more active on LinkedIn.
Find Ways to Facilitate a Better Work/Life Balance
Burn out from working too much can cause a myriad of issues ranging from the personal to the professional. It can put a strain on the relationships that mean the most to you (family and friends) and can be damaging to productivity and the quality of work that you produce.Taking the proper amount of time for relaxation and recreation is critical if you wish to keep your life in a healthy balance. If you tend to work late, try and come in early and leave the office on time when possible. If you take on a majority of the workload try and delegate a little more so the demands on your time lessen.This goal can be tricky to accomplish in many situations although it will almost certainly benefit you in the long run.
If It Isn't Working for You, Drop It
Sometimes we can get into routines and use methods that either don't work well or are inefficient. While it can be difficult at times to break away from the familiar, embracing change can often be highly beneficial.Changing ineffective methods or approaches can increase efficiency while reducing stress. Who wouldn't want both of those?!
These are just a few professional New Year's Resolutions to consider. There is a long list of other options that may be more applicable to your personal situation or career path.
While you are considering any resolutions that you may want to make this coming year we encourage you to take a thoughtful and strategic approach.
Not matter how you choose to embrace 2018, all of us here at Goodwill of Greater Washington wish you a very happy and healthy New Year and the best of luck with any and all resolutions you may make.
---