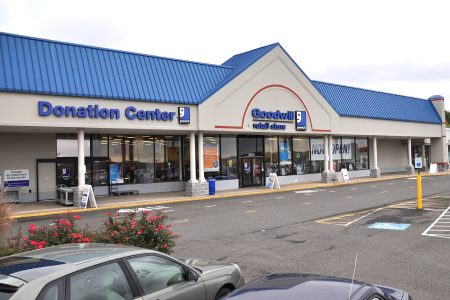 Throughout the year, Goodwill of Greater Washington processes millions of donations. Some end up on the shelves, some are recycled and others are just, well, strange.
In the spirit of Halloween, we searched out some of the "tricks" our Goodwill donation centers have received…
1. Human Skull
How do you make a skeleton laugh? Tickle their funny bone! At our very own Goodwill of Greater Washington, a real human skull was found within a box of donations. *After examination, it was determined that this donation was likely from a Biology class. No foul play was involved.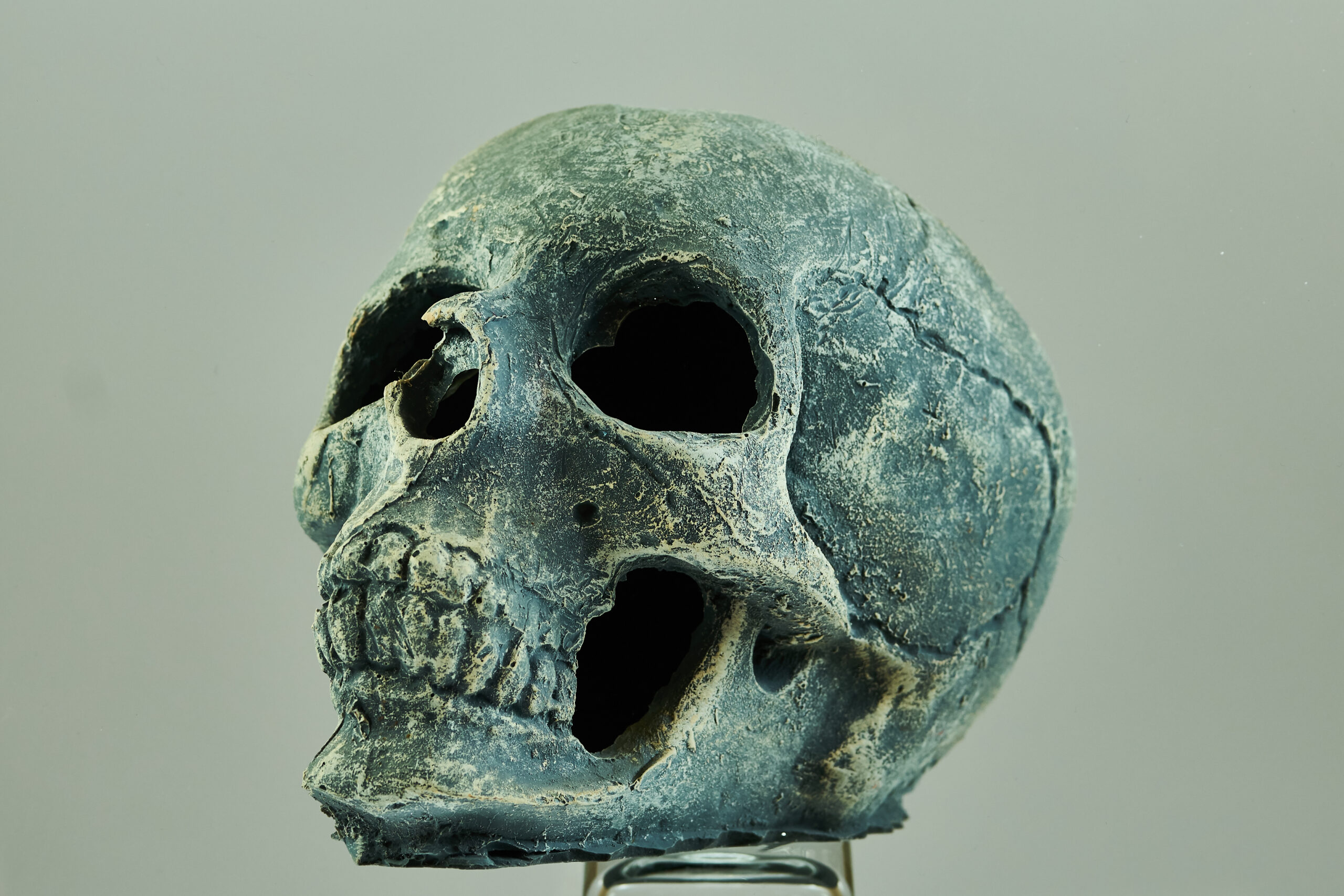 2. Shark in a Jar
This unexplained and spooky donation was found at our Clinton, MD location.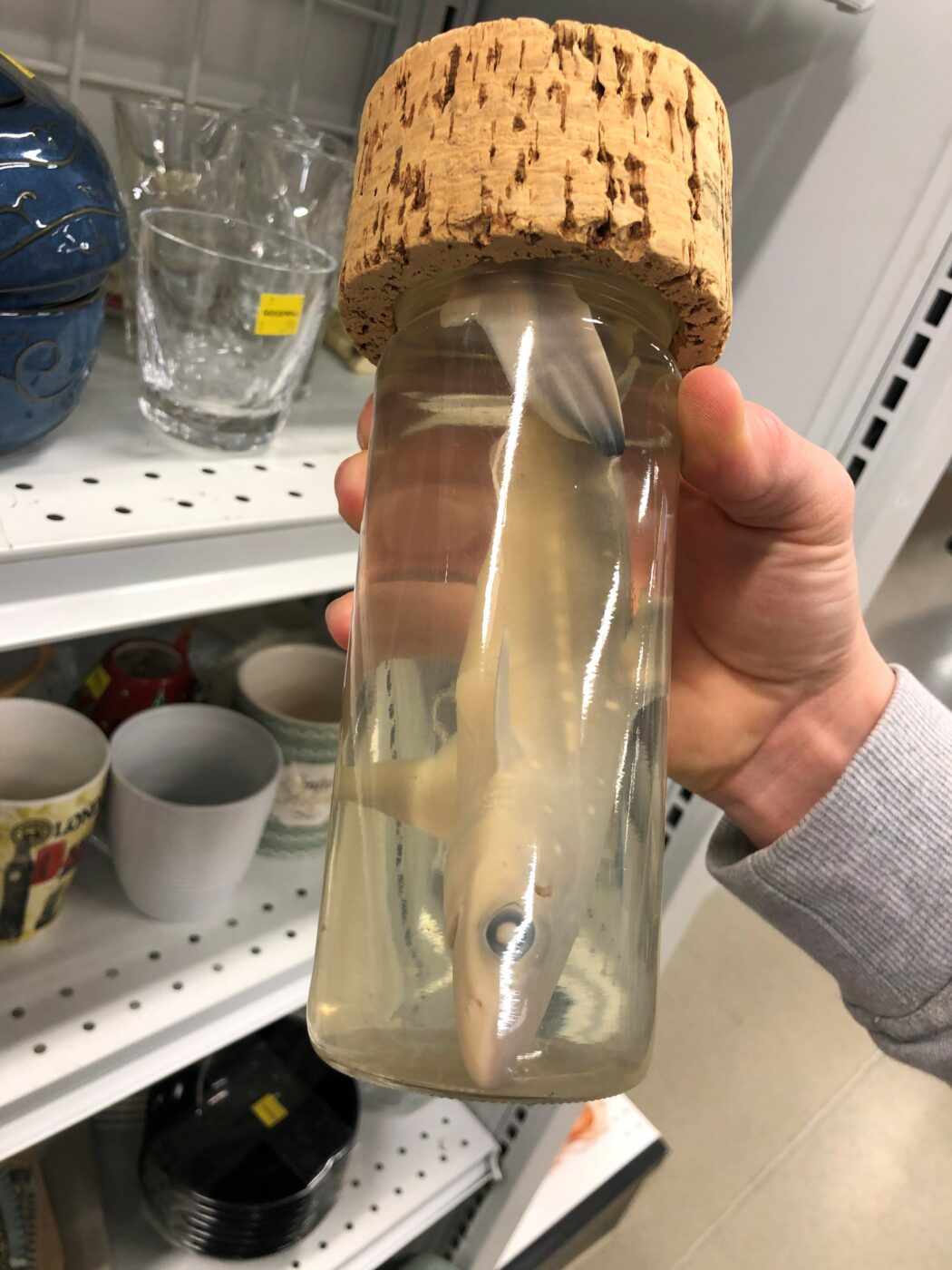 3. Creepy Cats
A common sight, creepy cats can always be found on the shelves of Goodwill. This artwork is not exactly creepy, but it does stir up up curiosities!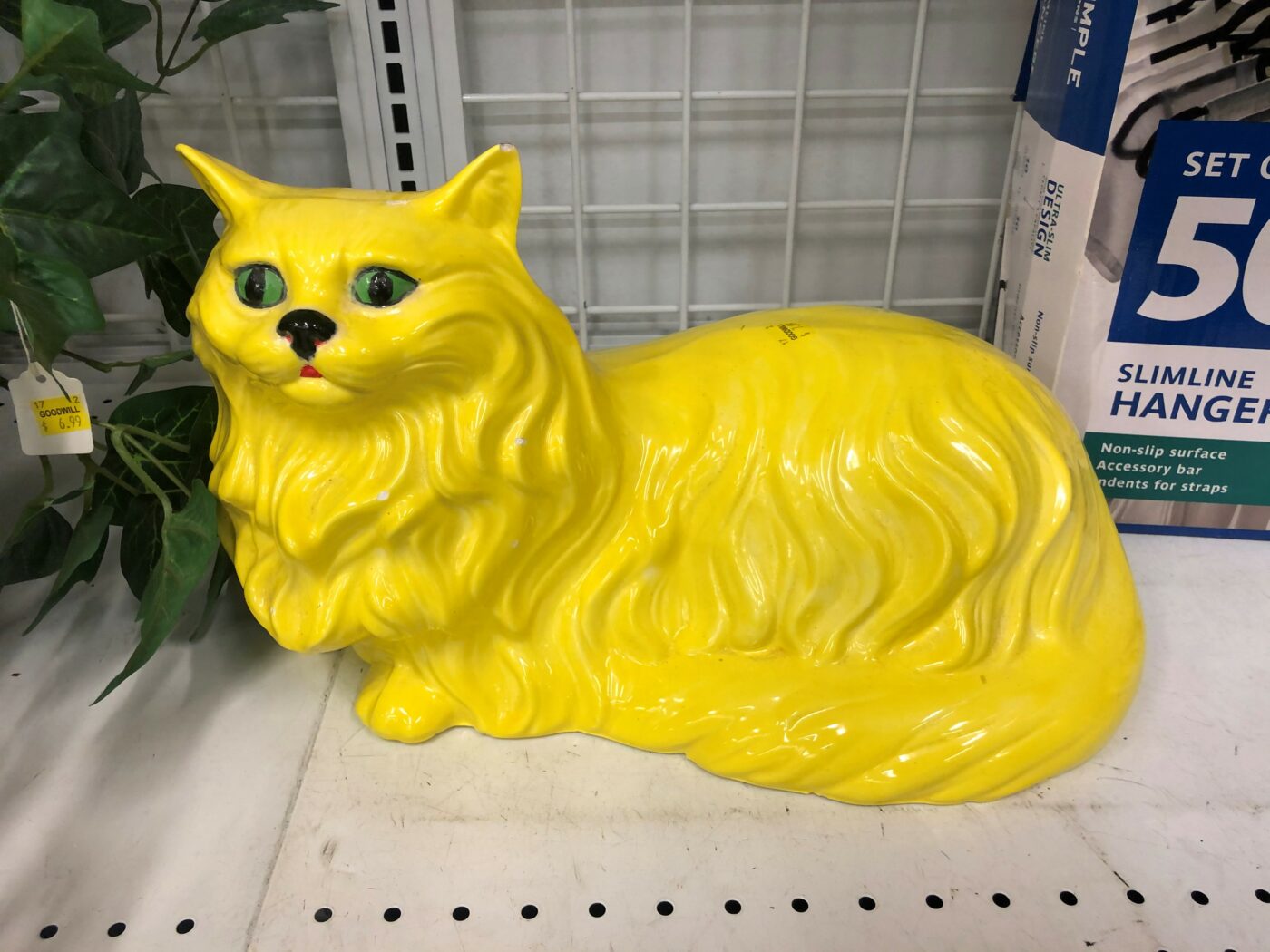 4. Quirky Lamps
Both spotted at our Gaithersburg, MD location, these lamps are conversation-starters. We are scratching our heads at the combination bunny Jack O' Lantern light fixture.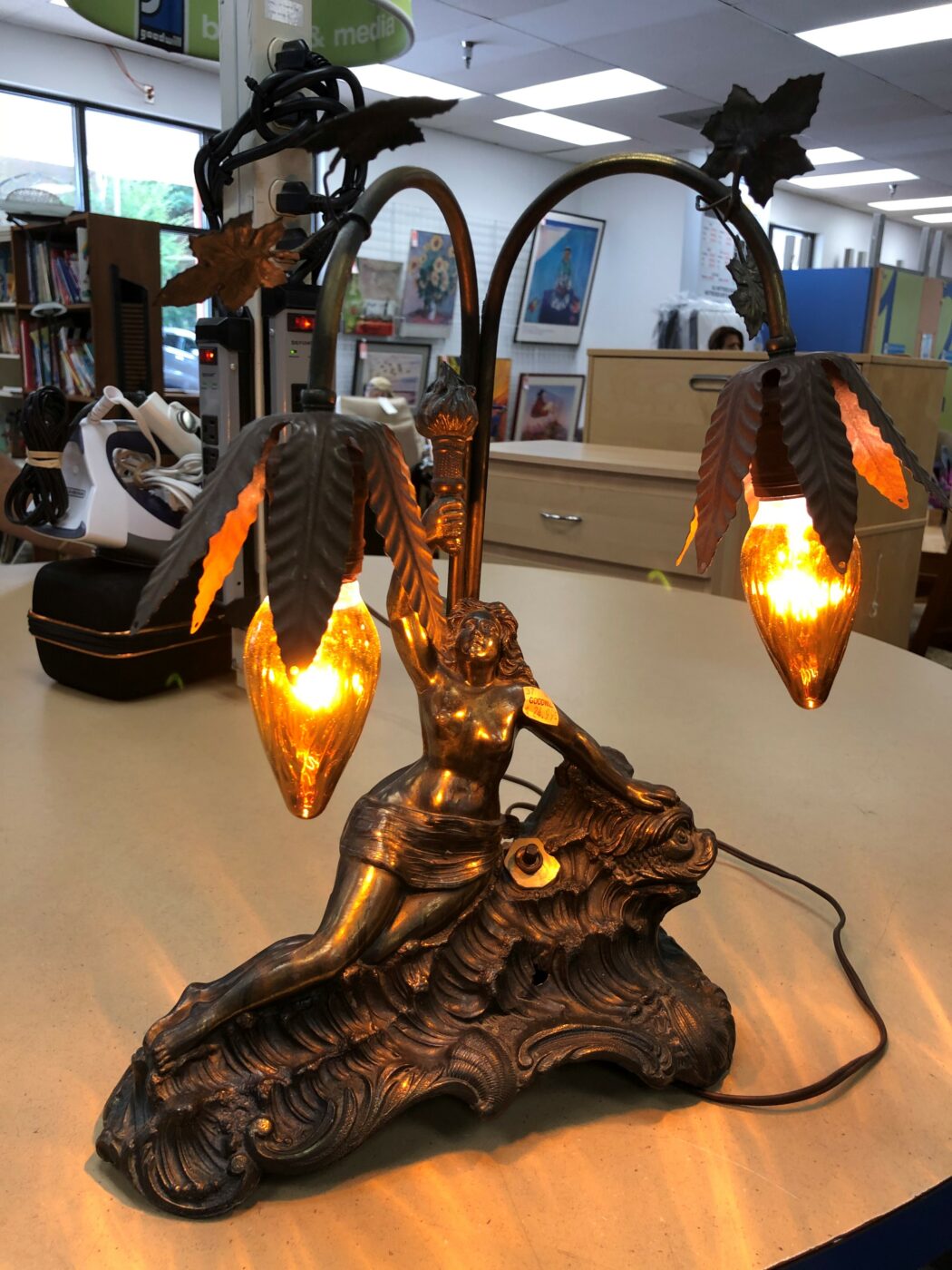 5. Is this couch comfy?
We receive some pretty unique couches at Goodwill but this one takes the cake. Its practicality is questionable, but it sure does turn heads! This piece was seen at our Clinton, MD location. It was sold within a few days.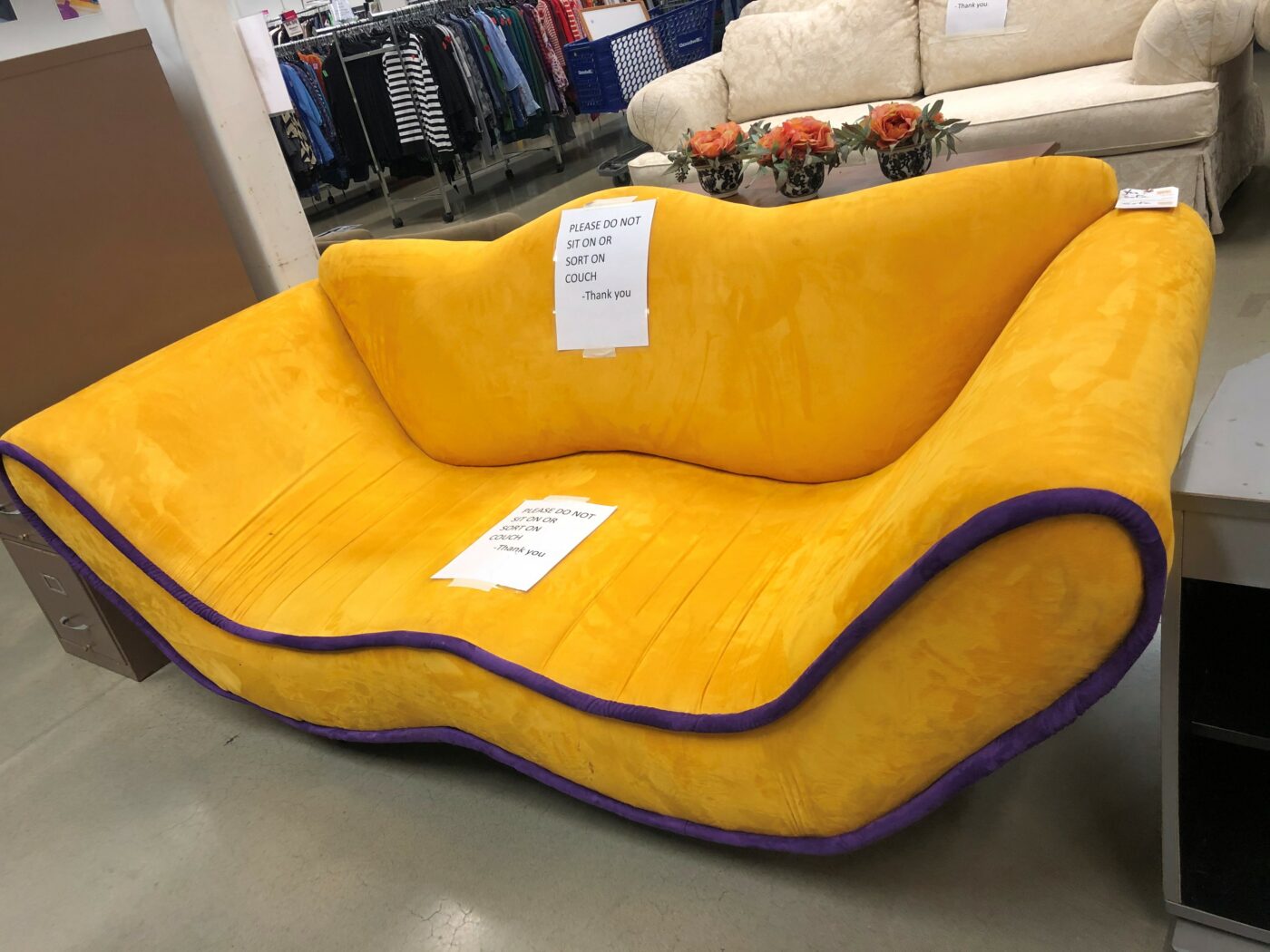 6. Don't eat this!
I was met with intense curiosity and confusion when I found a vast assortment of fake vintage display foods at the Goodwill in Gaithersburg, MD. At first, I wondered why Goodwill was selling real food in saran wrap, but upon further inspection, I quickly realized that it was all made of rubber.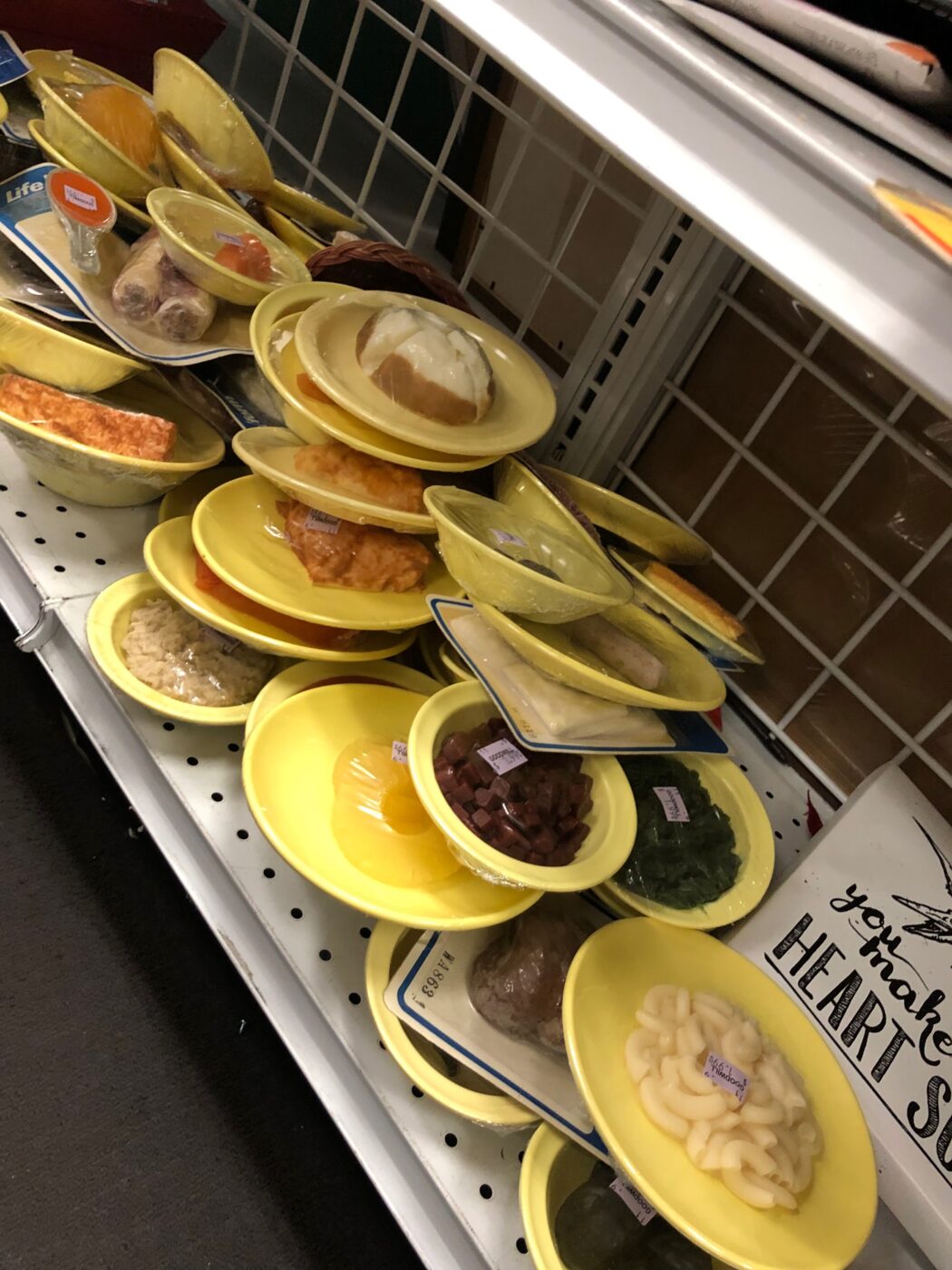 7. Ahhh…..Kayak!
This isn't spooky or scary… it's just a once-in-a-life Goodwill find! We don't receive these donations often, but when we do, it quickly paddles off the shelves!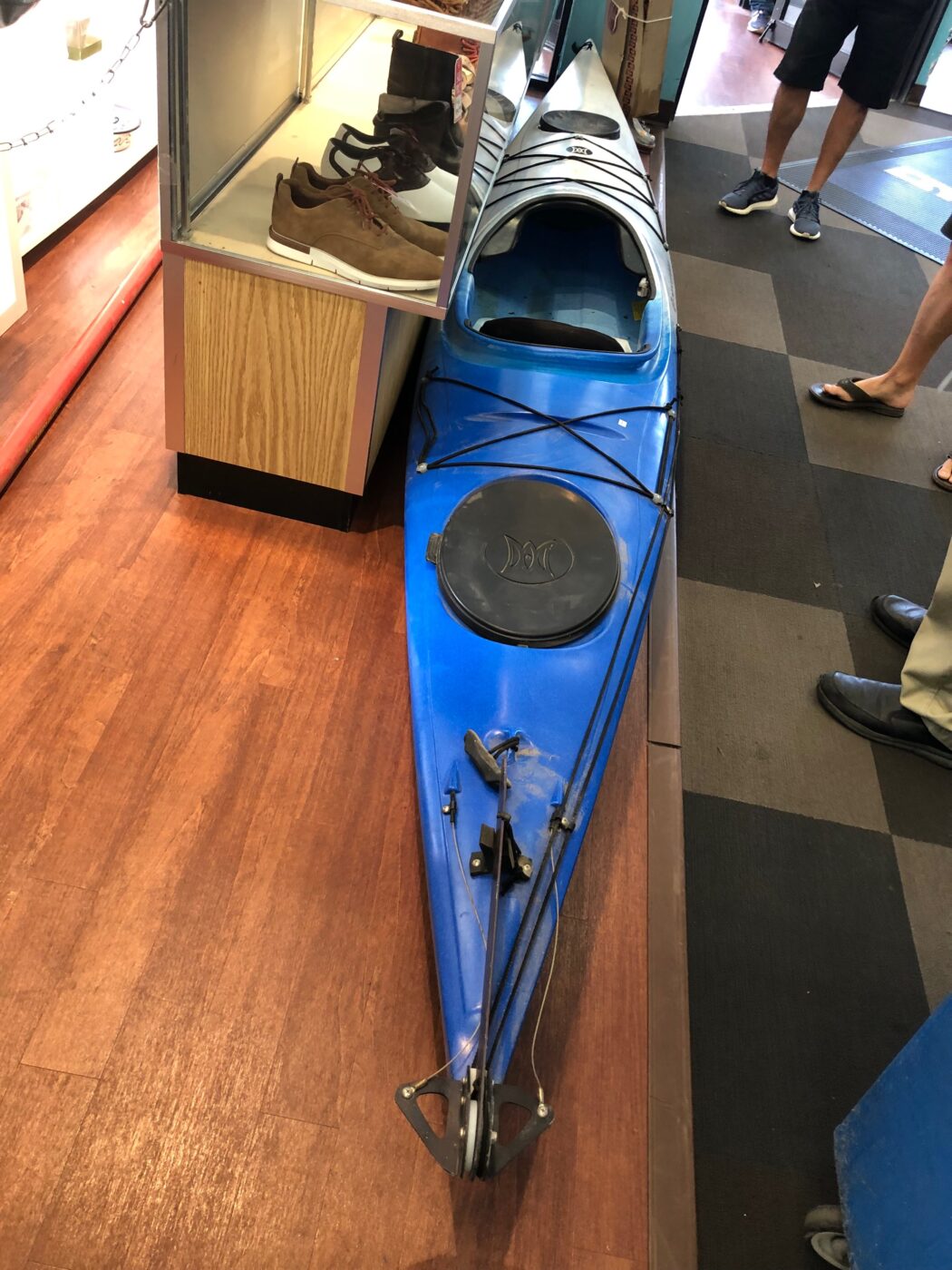 8. Classic Vintage Halloween
It's no secret that Halloween is an excellent place for all-things-spooky season. Even vintage decor! These are less strange, more cute, and very BOO!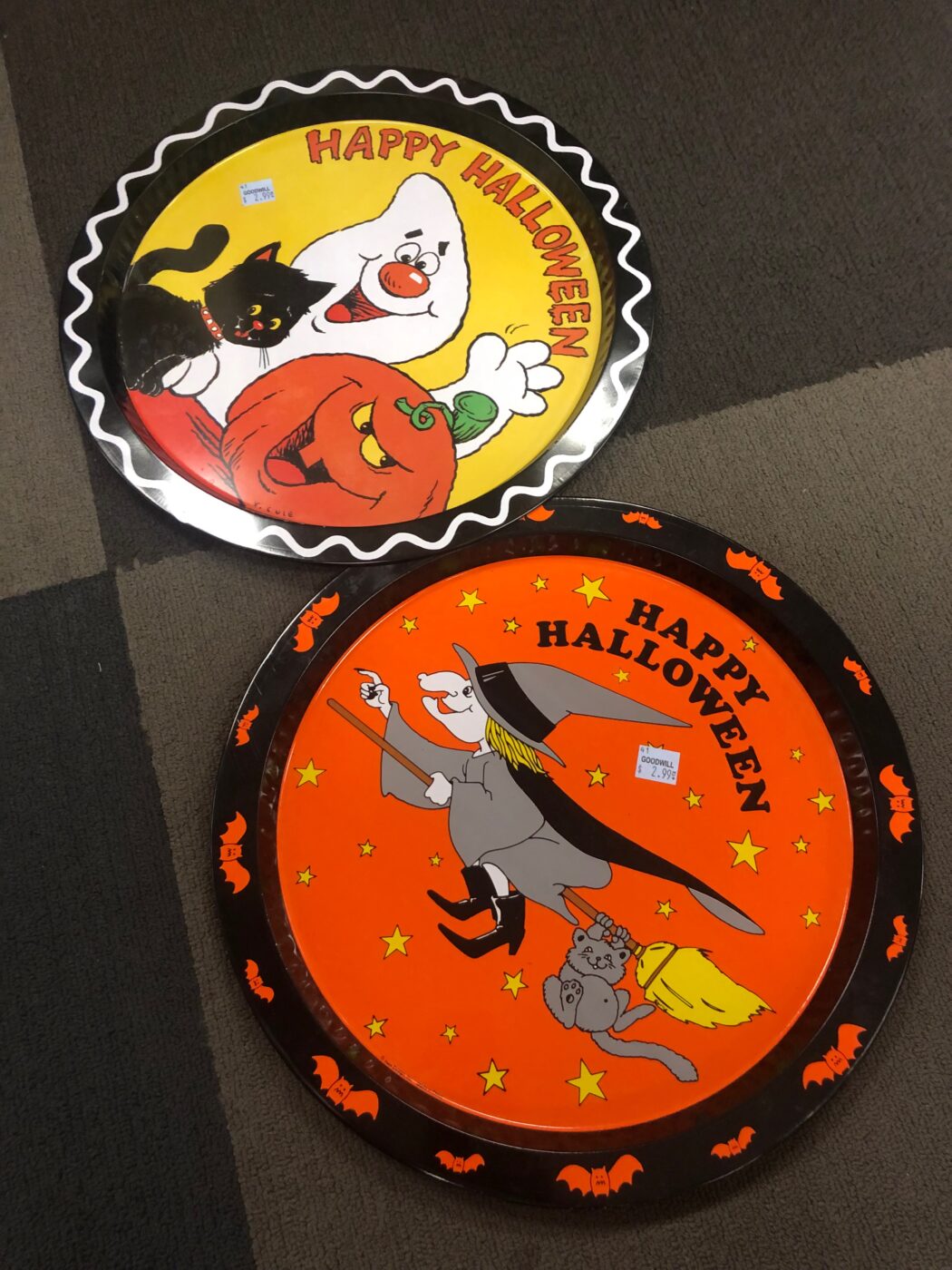 At Goodwill of Greater Washington, we do have some restrictions on what we will accept at our donation centers. You can see that list here. https://dcgoodwill.org/donation2/goodwill-donation-guidelines/
However, you will notice that neither weird, strange or odd appears as criteria on that list.
---