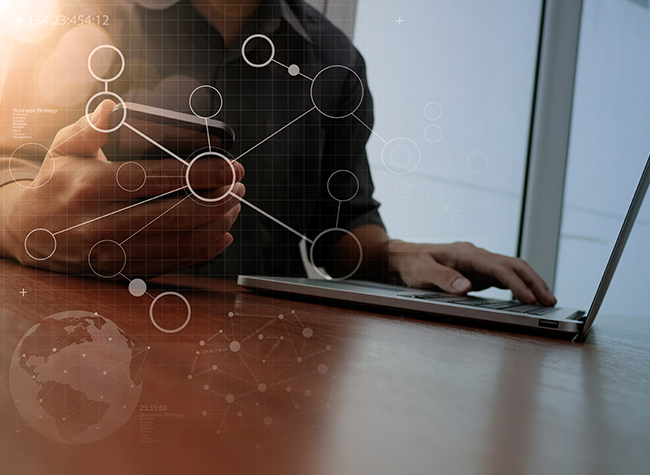 How many of you have a LinkedIn profile but don't know what you're doing or why you're even signed up? You're not alone. While there are new people signing up for LinkedIn everyday, I still see a lot of non-active profiles without pictures or with inappropriate ones. Sometimes I even hear my colleagues say, "I'm on there, but I don't know what I'm doing and need your help!"
Let's see if you're breaking the rules or if your profile is up to snuff enough to hang with the crowd!
Profile Picture
When choosing a profile picture, make sure it represents your personal brand. This means no empty profile pics if you want to be noticed. Have a friend or a professional photographer take a headshot with good lighting, preferably outside when it's sunny, in business attire. Please, no selfies, awkward angles, or too close to the face photos! Selfie's in general are a no, no! Oh, and no red solo cups in your pictures. This isn't Facebook.
Job Title
Under your name always include a title. Never leave it blank. When people ask to connect with me, I always look to see what industry they're in and who they work for. Often times I can tell if they're about to hit me up for business. But maybe you don't like your job title because it doesn't adequately describe what you actually do. That's okay! You can instead describe your expertise. For example, "Marketing strategist, data-driven, and innovative." This also applies for someone who may not have a job.
Invitations
When it comes to connecting with other professionals, I highly recommend it. If you meet with people during a business happy hour or conference and genuinely have a nice conversation, connect with them the next day. But don't go around trying to connect with everyone. People will see through your motives and it will leave a bad taste in their mouths. And like I mentioned before, they can probably tell you're after them for business (and that's okay… sometimes). Be genuine and make meaningful connections.
And just as a reminder, LinkedIn is NOT a dating site. Please don't send obscure messages to people you don't know. There's a dating app for that.
Sharing
When sharing information through your LinkedIn feed, remind yourself of the audience. We know your kids are cute, but we don't want to see them on here. View it as an opportunity to share job openings or well written blog posts from your company. Maybe your organization is looking for a consultant or business tool. Share that in your newsfeed and I'm sure you'll receive lots of recommendations.
But sharing is not limited to your newsfeed. It's also the willingness to share your contacts with others. What I've learned from the LinkedIn community is people are willing to help each other. I've made several connections whether it's for business, educating people about the non-profit world and Goodwill's mission, and making introductions to people so they can get a job.
Now that you're more acquainted with LinkedIn, what changes do you need to make to your LinkedIn strategy?
---