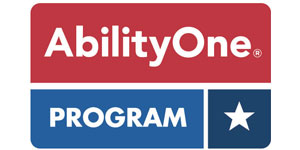 One of the hallmarks of the Goodwill mission is to provide training and opportunities to persons with disabilities. See the full scope of Goodwill's disability services.
One program we participate in is Ability One which provides employment opportunities in the delivery of products and services to the Federal Government. This program not only offers training services to those with disabilities but also pays a fair wage. According to the Ability One website, in FY13 the average wage was $13.03 an hour – with some Ability One employees earning as much as $24 per hour. When you compare that to the new federal minimum wage of $10.10 an hour you can see the value in this program for the workforce.
Needless to say, this can have a significant impact on the individual who earns a true, living wage but also benefits our communities by putting more people to work.
There are definite advantages to increasing government set asides for Ability One contracts:
Agencies receive high quality, dependable services at reasonable process.
Ability One service contracts offer a stable workforce.
The relationship is designed to be long-term – eliminating the need to constantly re-compete the contract.
However, perhaps the biggest advantage to Ability One is that it allows people who have disabilities an opportunity to gain significant employment. This, in turn, allows them to lead more independent lives and reduces the strain on government entitlement programs. In the end, these newly empowered employees become tax-paying contributors to our communities. Not to mention, it gives them pride in controlling their own lives.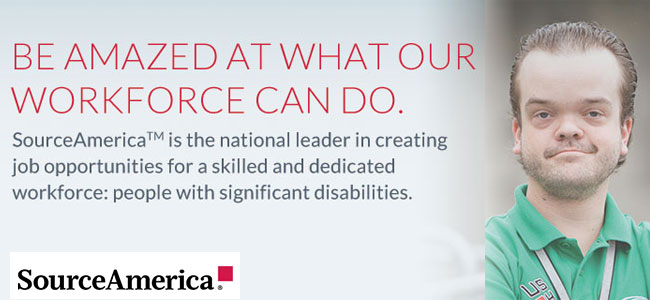 Goodwill is proud to be a part of the Ability One program as it is part of our overall mission imperative to improve employment opportunities for people with disabilities and disadvantages. To learn more about Ability One programs and opportunities, contact SourceAmerica at (571)226-4660.
---