Mission Blog Posts- Donations
A Goodwill Thanks!
Posted: 11-19-2019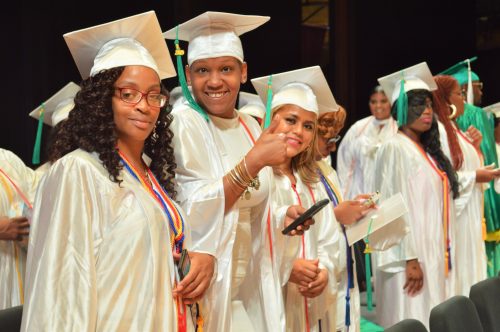 From each of us at Goodwill of Greater Washington, have a safe, blessed, and happy Thanksgiving holiday!
Read More
Shopping With a Purpose for Earth Day
Posted: 04-16-2018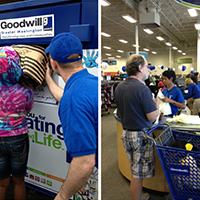 As Earth Day Approaches we welcome guest blogger Danielle S. Nkojo, a waste and materials expert from the DC Government's Department of Energy and Environment. In today's post she delves into the profound environmental and personal impact shopping at retailers like Goodwill can have.
Read More
Transform a Life this Giving Tuesday
Posted: 11-27-2017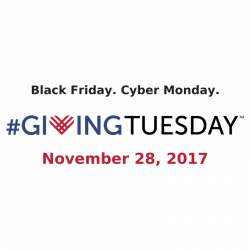 Fresh off the heels of Black Friday, Small Business Saturday and Cyber Monday shopping comes another day that is fast becoming a post-Thanksgiving tradition: #GivingTuesday.
Read More
Some thoughts for Earth Day
Posted: 04-07-2017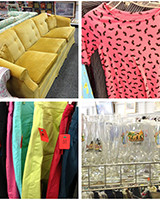 Celebrate Earth Day this year by visiting your local Goodwill!
Read More
#GivingTuesday
Posted: 11-28-2016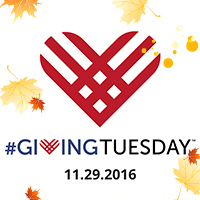 Tuesday, November 29, will mark the fourth time that we will be participating in #GivingTuesday, a day of global giving that harnesses the collective power of the individual. To get you geared up for the occasion we thought it would be fun to compile a playlist celebrating the second day of the week...
Read More
Corporate Philanthropy from the Perspective of a Small Business Owner
Posted: 10-06-2016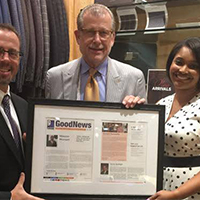 Goodwill of Greater Washington relies on the generous support of many community organizations that believe in our mission. Since 2012 Davelle Clothiers has been an exemplary ally in helping us fulfill our mission through their annual Trade-In Event.
Read More
The Goodwill goBIN: The Next Generation Donation Receptacle
Posted: 04-20-2016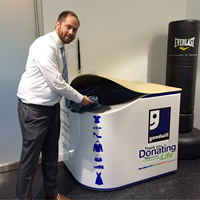 Donated goods are the fuel that powers the economic engine which allows us to fulfill our mission of transforming lives and communities through the power of education and employment. The sale of these donated goods provides the funds for our free job training and career services.
Read More
6 Things to Avoid While Spring Cleaning
Posted: 03-04-2016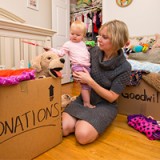 For those of us in the DC area we will get just enough of a taste of warm weather that we're chomping at the bit for spring's arrival. However, as sure as the forsythia begins to bloom, the new season also heralds yet another not so pleasant event – spring cleaning.
Read More
The Evolving Donated Goods Game
Posted: 02-25-2016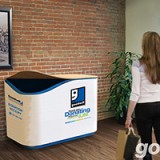 While the resale of donated goods has been helping charitable organizations like Goodwill fund a variety of social services for decades, the strategies being implemented to generate those donations are rapidly changing.
Read More
10 Tips for Making a Year End Donation to Goodwill
Posted: 12-14-2015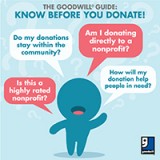 During this season of giving, Goodwill of Greater Washington would like to offer 10 helpful tips for anyone planning to make a year-end goods donations. These recommendations will help improve your donation experience by making it more efficient.
Read More
---
---