Mission Blog Posts – Education
A Goodwill Thanks!
Posted: 11-19-2019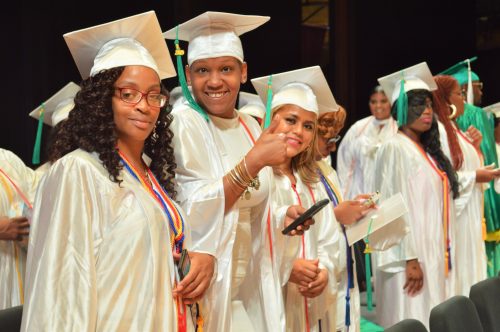 From each of us at Goodwill of Greater Washington, have a safe, blessed, and happy Thanksgiving holiday!
Read More
The Excel Center Graduates 25!
Posted: 01-29-2018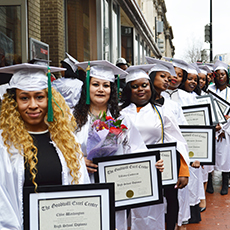 On January 12th, The Goodwill Excel Center graduated its second class! The 25 smiling graduates walked across the stage at the Shakespeare Theatre located in downtown DC to accept their high school diplomas in front of hundreds of friends and family members.
Read More
Goodwill Style at this Year's Holiday Party
Posted: 12-01-2017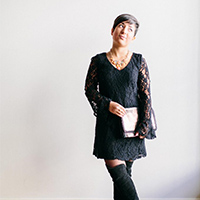 Now that Thanksgiving is over, it's the holiday season. And you know what that means? Office holiday parties are coming up quickly!
Read More
DC Adults Go Back to School
Posted: 09-08-2017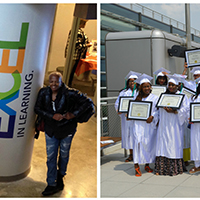 As a new school year begins we would like to take a moment to welcome an amazing group of Washington D.C. adults who are starting their journey towards earning their high school diplomas at The Goodwill Excel Center.
Read More
Congratulations College Senior! What's next?
Posted: 08-04-2017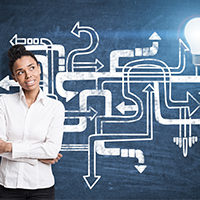 The last year of college is filled with plenty of fun, friends, and of course studying. For many students this will be the last year of their academic journey. And while they immerse themselves in the fun to be had and the work to be done, the clock is ticking and they will soon have to join the working world. Here is some advice to those who are preparing to take that next step.
Read More
Do you need a postgraduate degree to make it in the D.C. area?
Posted: 07-28-2017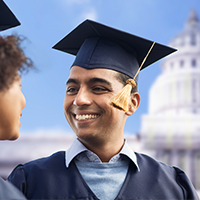 It takes a tremendous investment of time and money to obtain a postgraduate degree. But having one in a competitive job market like the Washington D.C. area is sure to be beneficial right? Well, the answer to that question is not as cut and dry as you may think.
Read More
5 Considerations for Adults Looking to Complete Their High School Education
Posted: 03-24-2017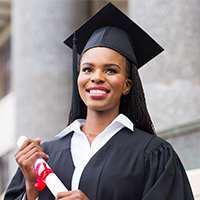 Going back to school as an adult is no small undertaking. But as each level of education is achieved the opportunities in one's professional life are expanded. A high school education is the essential foundation of countless career paths and for adults who are looking to obtain that level of education we invite you to consider these 5 points.
Read More
The Goodwill Excel Center – One Year Later
Posted: 02-10-2017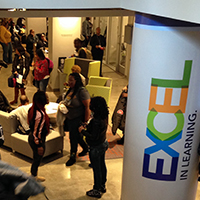 One year ago this month we began recruitment and enrollment for The Goodwill Excel Center Adult Public Charter High School. It has been a tremendous undertaking and while there have been many ups and downs we couldn't be happier with the path that it has taken over the last year.
Read More
An Open Letter from Catherine Meloy
Posted: 08-19-2016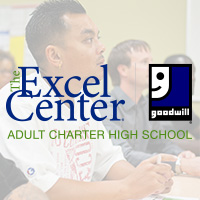 The President and CEO of Goodwill of Greater Washington addresses the Washington DC business community regarding the opening of The Goodwill Excel Center Adult Charter High School.
Read More
"Back to School" Has a Special Meaning to One Population of Students
Posted: 07-19-2016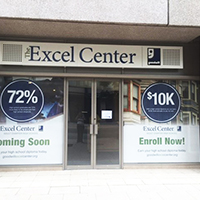 The Goodwill Excel Center Adult Charter High School will hosting it's first classes ever in August. The first of its kind in DC, this school aims to lift up a different population of students in our area.
Read More
---
---