Goodwill RISE Coach – Christina Damhuis
Through the RISE Coaching program, Goodwill provides opportunities for our own retail and contract associates – including those with disabilities – to access one-on-one support to reach their highest level of personal and professional success.
Christina Damhuis is one of five RISE Coaches who serve and empower associates to success.
RISE is an acronym for Goodwill's core values: Respect, Integrity, Service and Excellence.
Support Goodwill's RISE Coaching Program
Make a Gift
I am a coach, a cheerleader, an advocate. My name is Christina and I am a Goodwill
RISE
Coach.
Everyone's definition of success is different. As a RISE Coach, my job is to help our associates achieve success – whatever it looks like to them.
When I first heard about plans for the RISE Coaching program, I wanted to be involved. Working as a career coach in Goodwill's job training programs, I knew a lot of our own employees were up against the same challenges as our students – challenges with unstable housing, transportation and child care.
I thought it was amazing that Goodwill recognized our associates needed this help. It speaks to our values of respect and service. If you can't get to work or don't have stability in your personal life, it's hard to be successful at work.
I work with associates at six of our Goodwill retail stores. Every day is different, but building relationships with our associates is a big part of my job. We may talk about their favorite sports team, their kids, what they're learning on the job.
Since RISE Coaching is voluntary and confidential, having that foundation of trust – showing that I care about them as a whole person – means people are more likely to open up about their challenges or dreams for the future.
I work with associates to develop strategies to tackle their challenges, define their long-term goals and map out a plan to achieve success. That may mean connecting people with English classes to strengthen their skills and move up to a higher-level position, or helping them apply for Goodwill's educational assistance program to take college or professional certification classes.
I do research, work with colleagues at Goodwill and share information on community support services to provide associates with options to address their barriers. There are some people I may only see one or two times, and there are others I may see a couple times a month depending on their needs.
As a RISE Coach, my job is not about doing things for people, but encouraging them and empowering them with the tools and resources to do it themselves.
It can be a challenging job sometimes, but it is also rewarding. I see the associates I work with stand up a bit straighter, be more confident and take pride in knowing they are capable of reaching their goals.
When they RISE, I RISE. That's what National Disability Employment Awareness Month is all about.
Support Goodwill's RISE Coaching Program
Make a Gift
---
American Airlines Partnership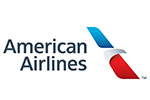 American Airlines has partnered with Goodwill of Greater Washington to transform the lives of people with disabilities and disadvantages since 2014. Over the past two years American Airlines has generously invested $25,000 into Goodwill's workforce development programs helping people in the Washington, DC region achieve independence through employment.
Giving back to the community is priority for American Airlines. Learn how American Airlines' Global Giving program impacts the lives of many across the country.
---