Veterans Day is an important opportunity to spotlight our country's service members and the invaluable work they perform each and every day.
As part of our Veterans Day celebrations, we'd like to take a moment to recognize the individuals within our Goodwill family, from partners to parents, who have demonstrated selflessness, courage and sacrifice, by serving our country. 
James Schaffer
U.S. Navy Veteran
Goodwill Area Safety and Loss Prevention Specialist
James served in the U.S. Navy from 1983 to 2004, growing from an E-1 (Seaman Recruit) to an E-7 (Chief Petty Officer). During his time, he even got to meet Carl Brashear, the highly decorated U.S. Navy sailor, whose life was glorified in the film, "Men of Honor." James retired in 2004.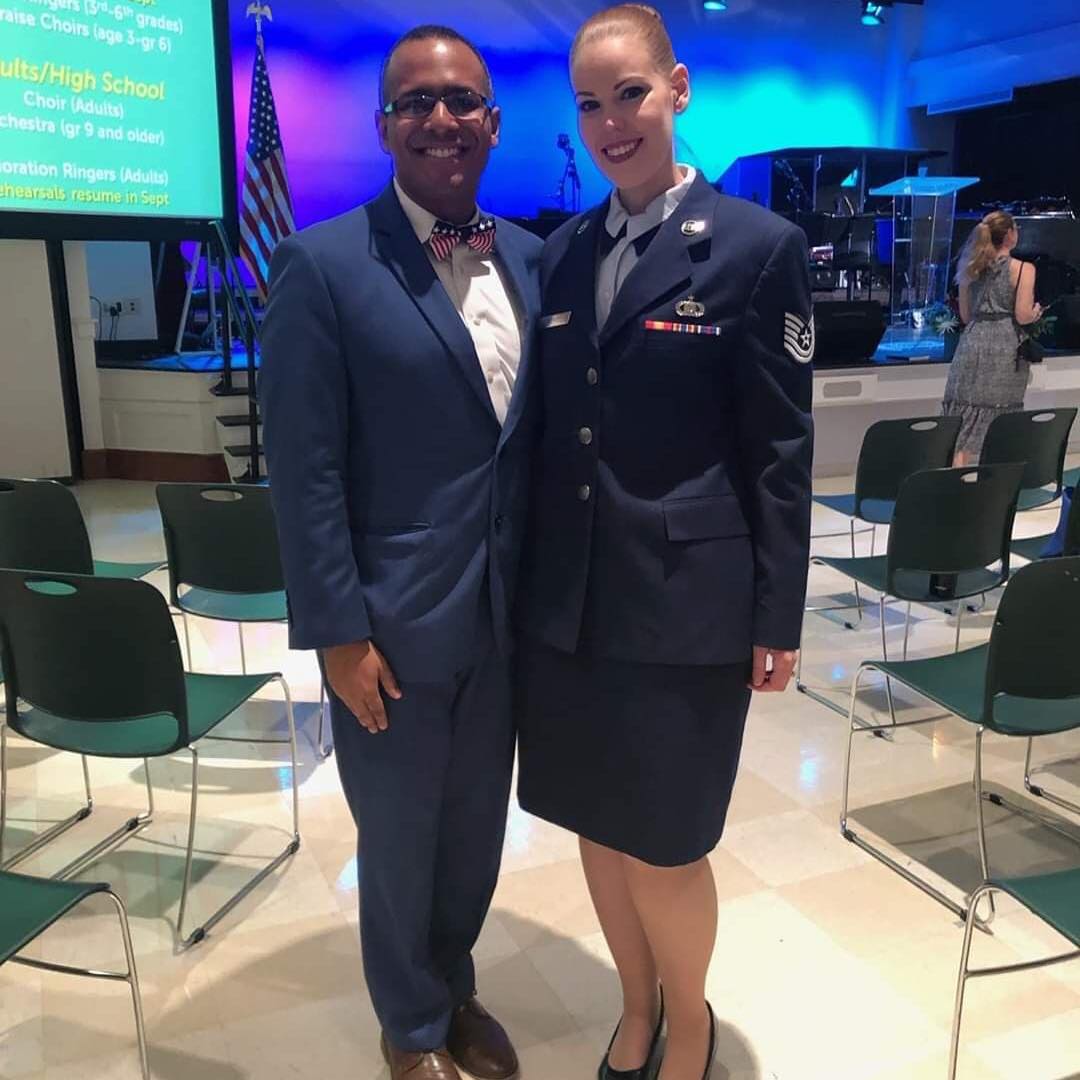 Ashley Keeks
Technical Sergeant
Spouse of Goodwill Excel Center Humanities Teacher, Dillon Keeks
Technical Sergeant Ashley Keeks is a member of the US Air Force Singing Sergeants.
"I have great reverence for what my wife does for the Air Force band. She has sang wonderful pieces of music to honor active duty personnel as well as former veterans. One of my favorite performances was when Ashley sung in D.C. during Memorial Day weekend to honor the 75th Anniversary of D-Day Operation Overlord in which she had the great honor to shake hands with veterans who had experienced and survive the D-Day operation. I was very proud of her." – Dillon Keeks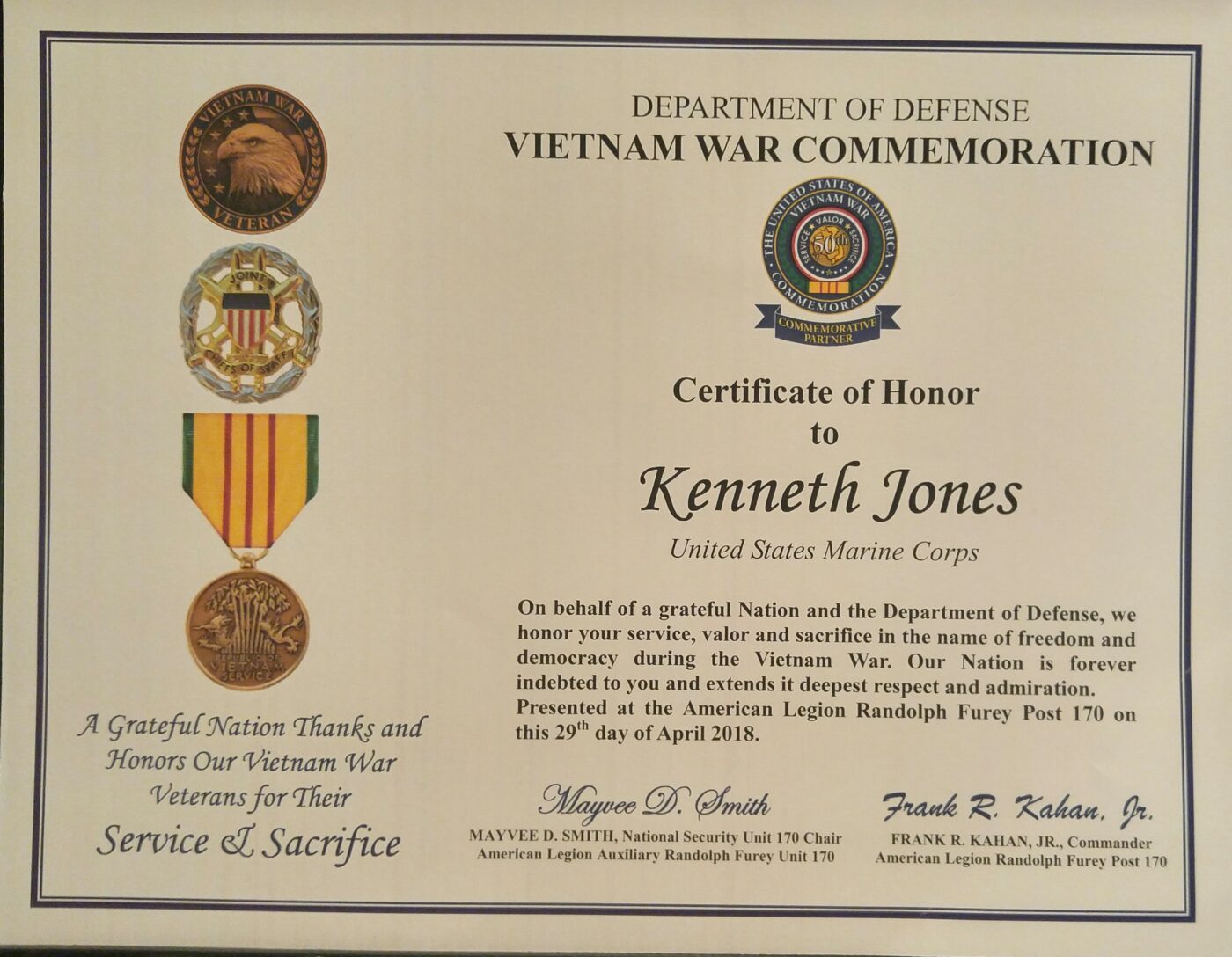 Kenneth Jones
Vietnam Veteran
Goodwill Project Manager, Senate
Kenneth Jones is a Vietnam Veteran and was 20 years old when he served as a Marine in the Vietnam War.
Renata Philippe
Army National Guard Veteran
Spouse of Pat Philippe, Goodwill's Senior Director of Workforce Development.
"Wife. Mother. Army National Guard Veteran. Entrepreneur. Designer. Renata, thank you for your 9 years of service." – Pat Philippe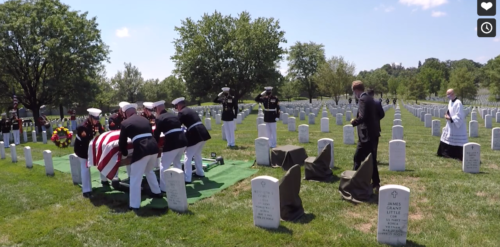 Linus Francis Pottebaum
Major Linus Francis, USMC Retired
Father of Goodwill of Greater Washington President/CEO, Catherine Meloy
Linus Franicis Pottebaum was a proud Marine for 25 years and served during WWII and the Korean War. He enlisted in the Marine Corps in 1941 at the age of 17 and retired after a distinguished military career in 1964. He then began a new life and successful career that included positions at Falstaff Brewing Company, Ralston Purina Company and the Archdiocese of St. Louis. Linus was an incredible man and a true Marine who loved his country and his God.
Above are photos from his burial service at Arlington National Cemetery from earlier this year. Major Pottebaum passed away earlier this February at the age of 99 and 5 days. May he rest in peace and be forever remembered for his courage, strength, love and passion for his family and his country.
Please take a moment this Veterans Day to join us in recognizing these incredible men and women, and countless others, and what they have freely given to our country and us as a people.
"True heroism is remarkably sober, very undramatic. It is not the urge to surpass all others at whatever cost, but the urge to serve others at whatever cost."

Arthur Ashe
---