Education is one of the most important factors in obtaining gainful employment. In most instances the success of an individual's academic career can often forecast the success of that person's professional career. That being said, there are always exceptions to the rule and this is a topic that can sometimes be quite subjective. This especially rings true when comparing the benefits of earning a high school diploma versus a General Educational Development (GED) certificate. In these cases it is best to start off with definitions and statistics.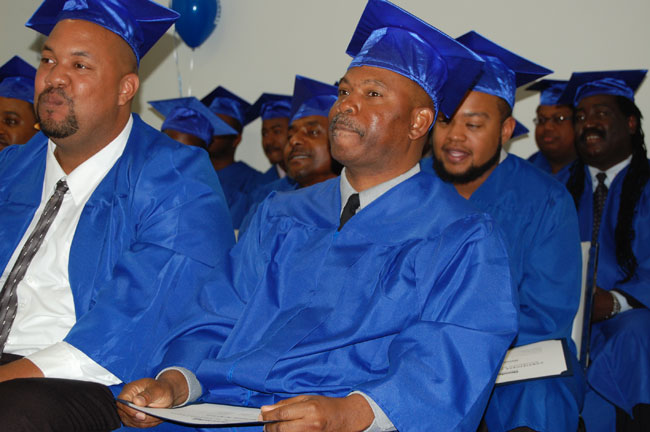 The GED is designed as a high school equivalency test for non-graduates. It is made up of five examinations meant to assess an individual's academic knowledge of mathematics, science, and social studies as well as their reading and writing abilities. The test was initially introduced in 1942 to soldiers returning from World War II so they could apply for jobs or enroll in colleges without having to go back to high school. It was eventually recommended that civilians should have access to the test as well. There are three criteria that must be met by the individual in order to take the test. The first is they must be at least 16 years of age. The second, they cannot be currently be enrolled in a regular high school at the time they take the test. Finally, they cannot have graduated from an accredited high school or received a high school equivalency or diploma.
The question that often arises when this topic is brought up is whether or not a GED is just as valuable as a high school diploma when it comes to furthering one's career or education. While the GED is technically the academic equivalent of a diploma statistically the answer to this question is no. According to the Bureau of Labor Statistics high school graduates earn, on average, about $1,600 more a month than individuals with a GED. The U.S. Census Bureau reports that less than 5% of those who earn a GED go on to earn a bachelor's degree as opposed to 33% of those with a diploma. The military limits the number of applicants that hold a GED because enlistment statistics show that they are twice as likely to fail within their first term of service as opposed to those who have a diploma. It is believed that many employers do not regard a GED as highly a diploma because making it through high school apparently shows perseverance and tenacity beyond the academic knowledge.
While the statistics stack the deck heavily in favor of a diploma over a GED there are plenty of exceptions and what it comes down to is the drive, perseverance, and work ethic of the individual. Not to mention the fact that research also shows that having a GED is still much better than not having any high school equivalency accreditation. According to the Bureau of Labor and Statistics in 2011 the median annual salary of an individual with no high school diploma or equivalency (GED) was $21,000 as opposed to those who have obtained a diploma or equivalency having a median salary of $30,000.
The road to success without a diploma is almost always uphill but is by no means insurmountable. The biggest factor above all else is the person. However, generally speaking – the greater the education, the greater the opportunity.

If you were an employer, would you equally consider two applicants where one has a high school diploma and the other a GED?
---