"A mother is your first friend, your best friend, your forever friend." —Unknown
Our Mothers shape our lives. They're present during all of life's accomplishments, from uttering your first "words" to seeing you off to school. The advice and words of wisdom that our Moms give us during each of these occasions are long-lasting, and they are shaped by decades of experiences, years of memories, and days of struggles.
To celebrate Mother's Day, we asked the working Moms of Goodwill to share their words of inspiration. We hope that these stories and advice will guide you through your victories and struggles, helping you achieve your highest levels of personal success. We are honored to have every one of these incredible women on our team. We wouldn't be Goodwill without them.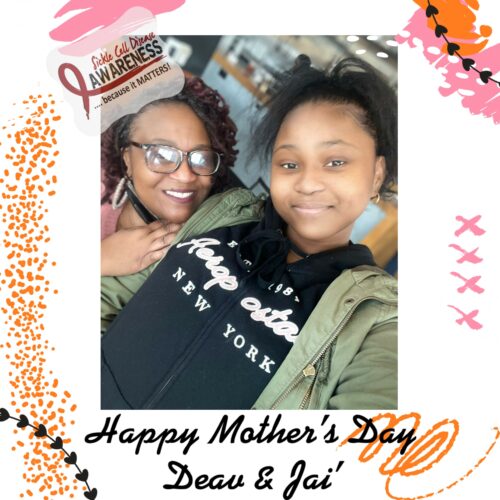 Deaven Mack
Administrative Coordinator, The Goodwill Excel Center
"Mom of One …. Her Fight Is My Fight!!
For almost 16 years, I've had the honor of being a Mom to my beautiful daughter, Jai'len Aniya – the courageous shy girl with the heart of a giant; my warrior – battling SICKLE CELL (SS) – a life-threatening inherited red blood disorder. Our journey has been both difficult and rewarding, filled with hope, joy, and lots of love and unimaginable sorrow, pain, and many challenges. This unpredictable disease has indeed taught us to expect nothing and appreciate everything. The truth is, Sickle Cell and its many complications have disrupted our lives far too many times to count. It has been heartbreaking to watch my child suffer, and most people don't know the wide range of emotions that I experience daily as a MOM of a child with a chronic illness. It is sometimes a struggle to maintain a healthy balance between family and work, but it can be accomplished. Motherhood has taught me so much about myself and what it means to be empathetic, sympathetic, and understanding. I'm a better person because she's my inspiration, and I am her biggest advocate. If I had one wish – my daughter would be PAIN-FREE. I do not doubt that she will be great and EXCEL in life, and together she and I will continue to Live, Love, and Survive Sickle Cell. 
Happy Mother's Day
PEACE & BLESSINGS!!"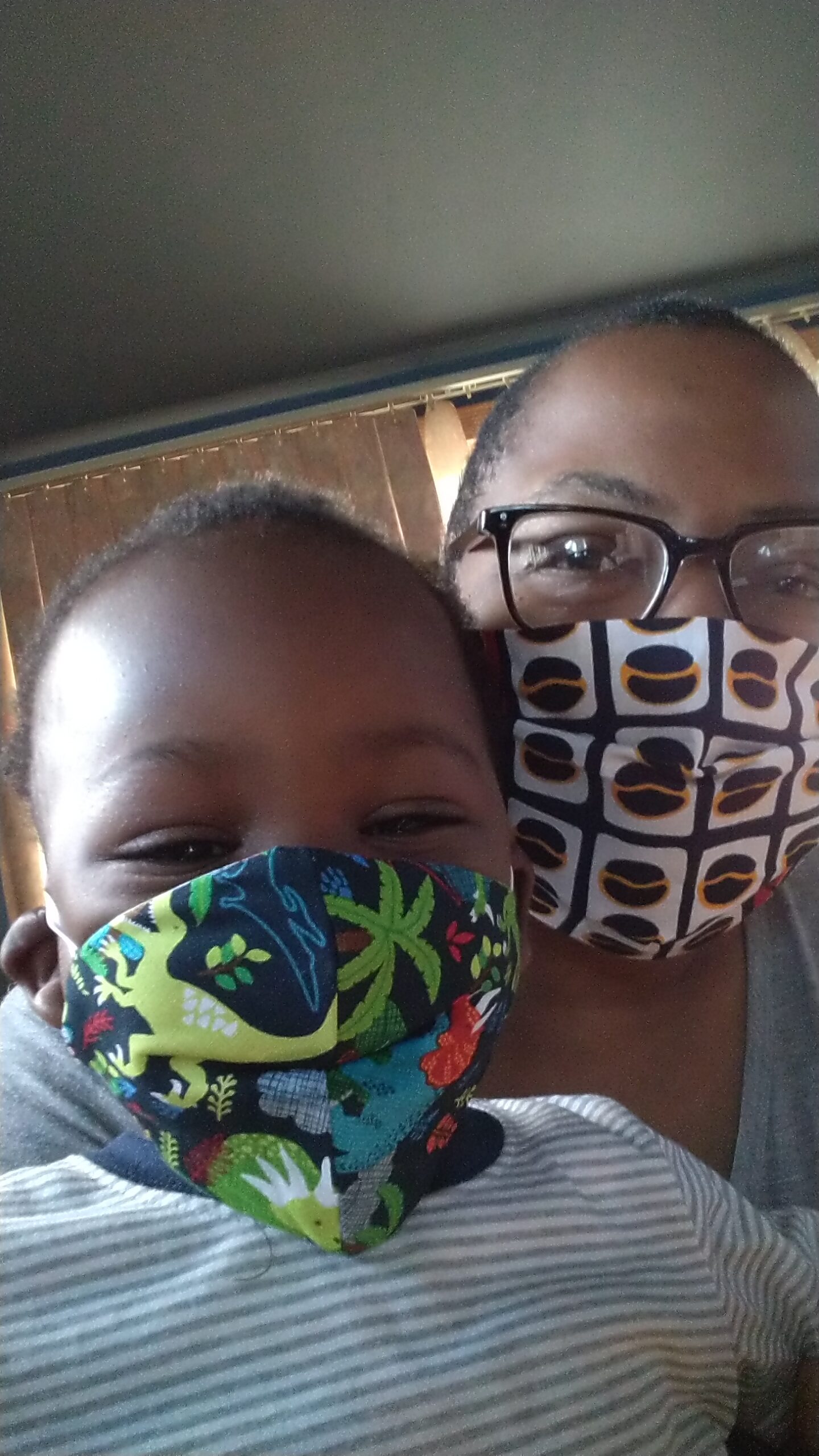 Crystal Bright
Payroll Clerk, Goodwill of Greater Washington
"During the onset of the global pandemic, I worked as a call center representative in Rhode Island, and my son, Christopher-Ethan, was enrolled in school full-time. When COVID-19 hit its peak in Rhode Island, everything had shut down. Statistically speaking, Rhode Island was the worst in the WORLD for COVID-19 cases more than once in 2020. My typical day went from dropping my son off at school every morning to working from home with him in my lap, crying because he was teething (at 18 months old).  
I found myself juggling between answering inbound calls from angry customers, cooking meals, and rocking my son to sleep for his naps daily. In conjunction with my COVID anxiety and being too fearful of leaving my home, it was a VERY rough time for me as a single mom. However, I'm excited to reflect on my past and proclaim that I've made it through one of the most challenging times in my life! I persevered and home-schooled my son to the best of my ability through the pandemic, and guest what? – It paid off! My beautiful miracle baby boy skipped a grade and is excelling academically.  
Moms, never forget that with God, ALL things are possible."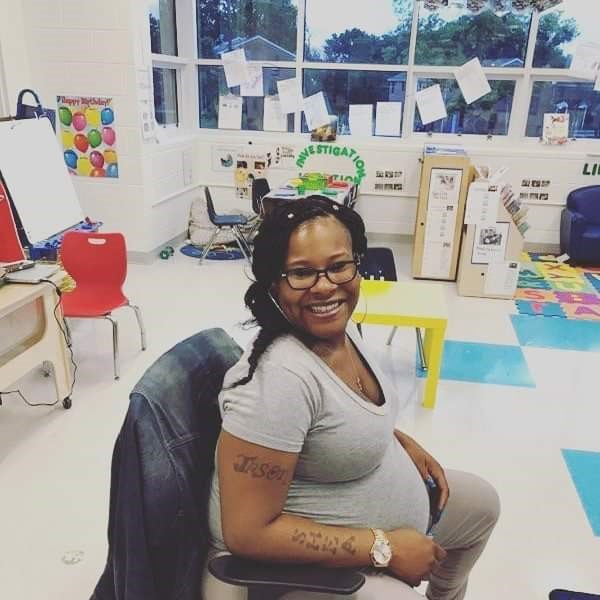 Briana Gantt
Retail Team Leader & #BoyMom

, Falls Church
"I'm a proud mom of 3 boys, Brenden, Age 7, Bryson, Age 4, and I'm currently six months pregnant with Baby Brayden and still working and moving and grooving! 
The love I have for my children is unimaginable, and I would not change this feeling for anything. Being a mom is truly unique, and a life-changing experience, but I empathize with moms that may feel overwhelmed. Over time, I have learned that 'balance' is what we make it. Once you're able to overcome your challenges, you can then achieve balance in your life. Therefore, you should always aim to thrive as a working mom instead of only surviving as one."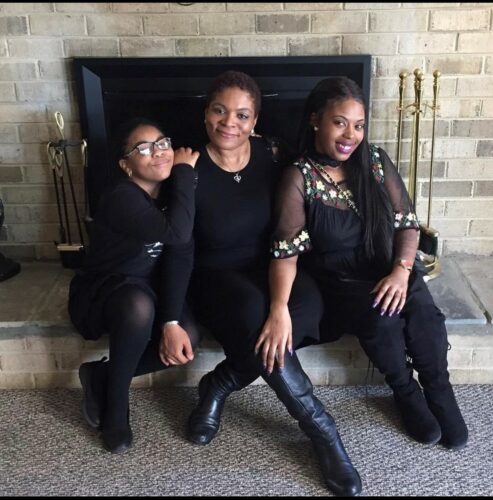 Dawn Rhodes
Senior Office Manager, Goodwill Excel Center
"I've been a single mom for over 26 years; 2 amazing girls, 26 & 12. I will tell you it's not for the faint of heart! Each day I find out something new about myself. Patience. Tenacity. Resilience. The journey hasn't been easy but always rewarding. I rise, pray, meditate, and seize the day each morning! Having been raised by a family of strong, independent, and successful mothers taught me to take one day at a time, stay in prayer and always be mindful and gracious. 
Grandmother taught me to put God first, always take care of myself, and dance to the beat of my drum. Finding your JOY and inner peace is crucial, especially during dark moments. My mother taught me how to be tough because my Dad wasn't around to do that. Yes, she taught me how to defend myself physically and verbally with tact, but Mom also encouraged me to be strong and always speak my mind. My aunts encouraged us to walk the walk and always look like a million dollars, even when we didn't feel like it. It seems like a lot, but in Faith and Patience, it all makes sense. 
The one thing I know for sure about being a mother is 'going with the flow'. It would be best to trust the decisions you make, as imperfect as they may be. Raise your children. Don't let the world raise them, and that's what matters at the end of the day. Our children will make their own decisions and travel their paths, and it's up to us to LOVE them without fail. I am now the caregiver of my mother. Some days are great; other days, they are a challenge. Who would ever have imagined that these days would come, but it will, and it has. I am honored to love, support, and pour into her like she has my brother and me. She is my best friend, and even on the more stressful days, health-wise, I wouldn't change it for the world. In the end, the reward is this: Just as our mothers have nurtured us, we have a unique opportunity to give back to them. It's truly the circle of life, and I'm blessed to be a recipient of its favor. I can't wait to experience that kind of love from my daughters when it's my turn. 
Happy Mother's Day, Mom!"
We'd like to end this post with a quote by one of our favorite authors and poets, Maya Angelou. Her words perfectly express the true, meaningful power of every Mom, and how they can change the course of the future.
"To describe my mother would be to write about a hurricane in its perfect power." —Maya Angelou
---