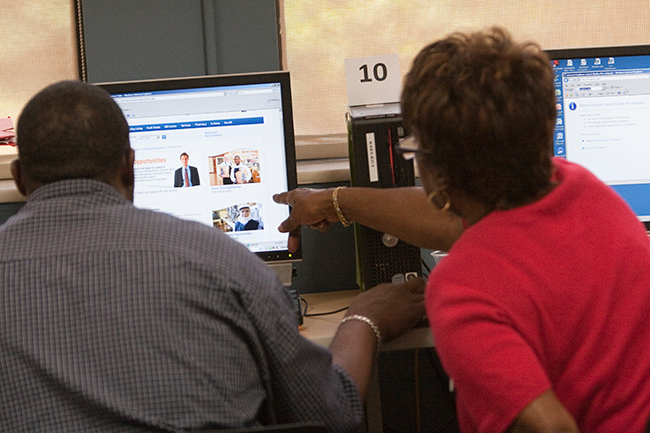 Modern technology and the internet have expanded virtually every aspect of our lives – in ways never dreamed possible just a generation ago. The world has become a much smaller place and we now have access to a limitless amount of resources and information.
Technology has even changed the way we look for jobs. Sure, one can still open up a newspaper to the classifieds section and scour the available job postings. Though you won't find nearly as many in the paper today as you did just a decade ago. For most businesses, the preferred method now is to post jobs online. Not to mention that with the explosive adoption of smartphone technology job seekers can now search for work at almost any time of day in almost any place they choose.
Prevalence and accessibility do not necessarily equate to perfection though. A quick Google search for almost any position can lead to an overwhelming number of results and, as with many things on the internet, some of them may not be legitimate or what you're seeking. Many job posting sites also require that you subscribe and/or pay a fee to see the job listings.
So how does one distinguish a true job posting from a posting that will lead them to a dead end or something worse like a scam? Is the financial investment in a digital job posting clearinghouse worth the return? After doing a little due diligence, we found that many of the common problem threads or red flags in online job postings seem to be fairly consistent:
The job posting is months old or is posted on dozens if not hundreds of sites
The posting asks you to fax a resume or application or worse, doesn't tell you where / how to apply without paying a fee
The posting asks you to submit sensitive or personal information (Social Security Number, bank account information, etc.)
The information on the company that is hiring is confidential
In an economy where the job market is still relatively shaky it can be easy to ignore warning signs like these and apply to as many jobs as possible that seem even remotely relevant. This approach can sometimes produce very negative results. Job postings that are old or posted on many sites may not be worth your time. They may already be filled or the position may have a high turnover rate which can reflect negatively on the company.
Requesting that a resume be faxed suggests that the company may not be quick to adopt new technology. Giving sensitive information to an organization that you are not certain is legitimate can be extremely questionable and dangerous under any circumstances. The only way to truly combat these potential warning signs, and others, is to either avoid applying for the position or doing more due diligence.
If you're wavering on whether to pay a subscription fee to a site that claims to offer exclusive job opportunities, check to see if the job you're interested in is posted anywhere else online first. Often these job aggregators will provide just enough information on a position to whet your appetite, but that information may also be just enough to research the job elsewhere online without having to pay for access.
Again, this just scratches the surface of information that is available and can assist in discerning between legitimate and untrustworthy job postings. Here are just a few of the websites that were researched in this post and can offer more information on the subject:
Job Search Red Flags
Goodwill of Greater Washington is one of many organizations that posts job openings online. For more information on open positions please visit our careers page to apply online.
---