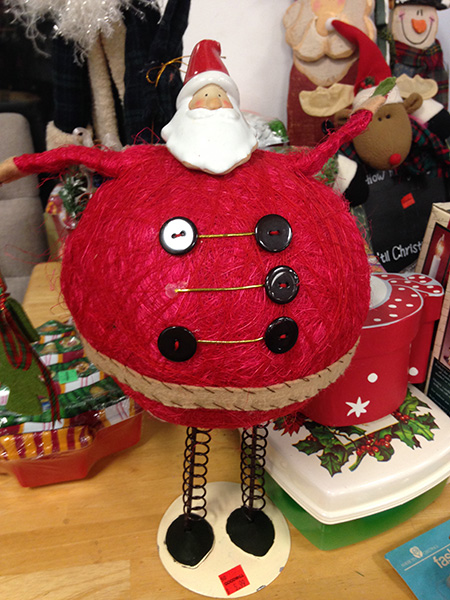 To quote the old Andy Williams song: "It's the holiday season…" A time to pull out the decorations, cobble together the gift lists, and plan for all the parties and celebrations. It's that special time of year that can put joy in your step and a song in your heart.
Until…you get that e-mail from the boss that the office is doing Secret Santa this year. Everyone is meeting in the conference room on Friday to draw names.
And, just when things were going so well –there's this. The Secret Santa obligation is fraught with pitfalls because you're doing this with your work family. There are politics. Sure, it's supposed to be a "secret". But these things have a way of leaking out (we are in Washington, DC, after all.)
Instead of turning this into the nightmare before Christmas, there are a few things you can do to prepare for this potentially stressful ordeal:
Don't Stress – We're talking Secret Santa, not what to buy for Grandma. This is supposed to be fun. A year from now no one is going to remember the event anyway. Unless, of course, you step afoul of some other rules.
Stick To The Budget – If the limit is $20, then spend $20. Don't go all extravagant trying to impress someone. They aren't supposed to know it's from you after all.
Bottle Your Emotions – If you pick the name of someone you have a secret work crush on resist the impulse to buy something personal. Conversely, if you draw your arch enemy – be nice. It's the holiday season, remember? Don't buy that certain emoji pillow.
Have A Little Fun – Make the Secret Santa gift search part of your shopping routine. But, think silly or humorous. Maybe something they can keep on their desk, like an office toy or a neutral coffee mug. If you know the person well enough you can go as far as getting them something that fits their interests. You want to strike that delicate balance between useful and frivolous.
Things To Avoid – Anything religious, anything mildly risqué, alcohol, and anything political. A "Make America Great Again" hat for someone who voted blue may not be considered funny.
Bottle Your Emotions, Part 2 – It can be easy and fun to shop for a Secret Santa gift. However, just because you thought the gift was a great idea, don't be disappointed if they didn't. And if what you get is a complete dud, well, now would be a good time to practice that fake smile.
Keep A Lid On It – Once again, the operative word here is "secret". Telling your close co-worker who you picked has a good chance of being revealed down the line.
In the end, the holidays are about giving, not receiving. Think of the Secret Santa ritual as an opportunity to go hunting for something different. Something you would not buy for someone on your personal gift giving list.
Goodwill is the perfect place to get your hands on gifts just like these. Just spend a little time walking through the isles of your local Goodwill retail store and you're sure to discover that unique, one-of-a-kind Secret Santa gift that is sure to be the talk of the office holiday party.
The point of Secret Santa gift exchanges is to foster office camaraderie. It should be a morale booster that fosters more team unity. If you approach it from that angle, everything will work out fine.
Or, you could re-gift the ceramic poodle statue you got at last year's party. It's your choice.
---