Every day we are searching for eco-friendly alternatives for the areas of our lives that have the most impact on our planet.  Initiatives that promote clean energy, recycling, reforestation, and many others are just some of the ways we are attempting to maintain the place we call home for future generations.
There are many means and methods at our disposal in order to become more environmentally conscious.  Cars that use alternative fuels other than traditional fossil fuels are now available on a larger and more affordable scale.  We have found effective ways to use the sun, wind, and water to create renewable forms of energy that can sustain our homes and cities.  Virtually every residential and commercial area of the United States has extensive recycling programs in place.  But there are other ways to make a positive impact on the environment that many may not have considered.  One of these methods is donating and purchasing quality second hand goods through organizations like Goodwill of Greater Washington.
Some may wonder how donating and shopping at Goodwill is eco-friendly.  Let's begin with the startling statistic that donating to Goodwill of Greater Washington diverted 32 million pounds of reusable material away from area landfills in 2016.  The effect of recycling or repurposing these goods goes far beyond just keeping them out of landfills though.  The following are just a few examples of this extended impact: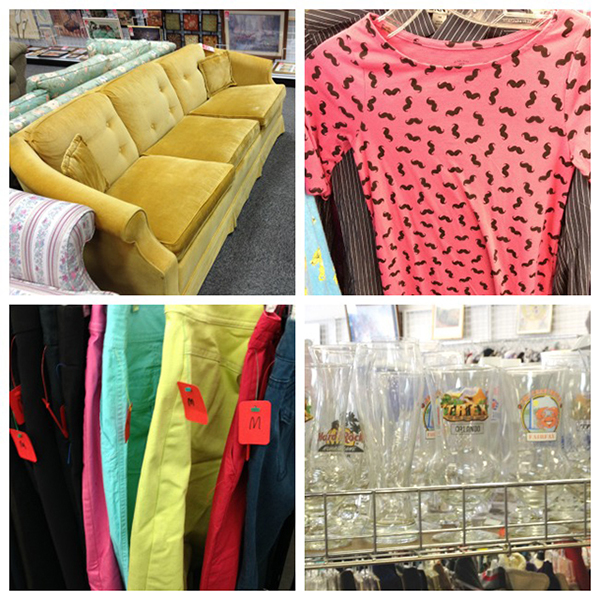 One pound of recycled electronics is the equivalent of saving approximately one barrel of oil.
According to the Natural Resources Defense Council it takes anywhere from 700-2,000 gallons of water to grow enough cotton for just one new t-shirt.
Recycling clothing reduces the amount of pesticides used in growing cotton.
It take a glass bottle approximately 4,000 years to decompose.  The resale of glass goods like dishware though Goodwill reduces the amount of glassware converted into waste.
Donating furniture alone can help reduce around 8.8 million tons of waste per year.
It's also important to remember that when goods are purchased through Goodwill, consumers know that their money is being funneled directly back into their local economies.  Over $.90 of every dollar that is made through the resale of donated goods at Goodwill of Greater Washington directly supports the organization's mission of transforming lives and communities through the power of education and employment.
Celebrate Earth Day this year by visiting your local Goodwill!
For more information on Goodwill of Greater Washington's visit our environmental initiatives page and  for more recycling facts and ideas on how to become more eco-friendly visit Recycling-Revolution's recycling facts page.
---