Do you feel that?  That feeling in the air that is an uncanny combination of eerie and festive?  That feeling that compels us to dabble in the taboo but also evokes a sense of nostalgia and brings us back to the more innocent times of our childhoods?  Jack-o-lanterns, candy, costumes, ghost stories, and front lawns turned into faux graveyards… that's right, it's Halloween!  During this time of year many people embrace the strange, far-out, and eccentric, and here at Goodwill of Greater Washington the atmosphere is no different.
In keeping with the spirit of the season last year we gave you a peak into some of the strange things that have come through the doors of Goodwill donation centers across the country.  With items like a human skull, a taxidermy King Cobra, and a live hand grenade, there is no shortage of donations that range from the interesting and curious to the dangerous and illegal.  So this year we thought we would revisit the subject and see what other crazy gifts to Goodwill we could dig up for you.  Here is just some of what we found…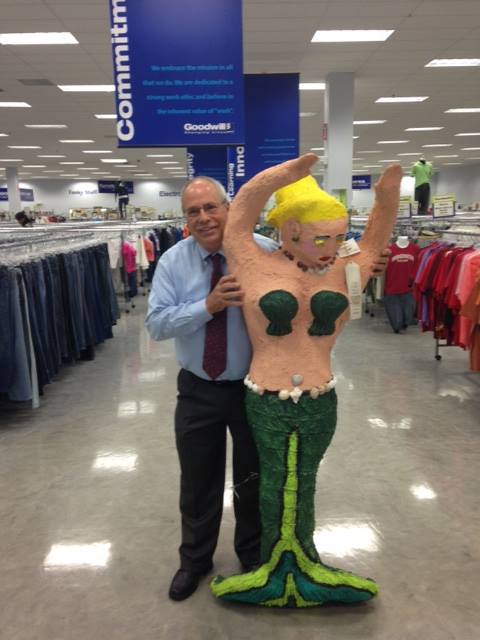 Goodwill of Central & Coastal Virginia found a life sized paper Mache mermaid.  While someone did put a lot of time and effort into this piece the knee jerk reaction at seeing this, at least for this writer, is to simply ask the question "Why?"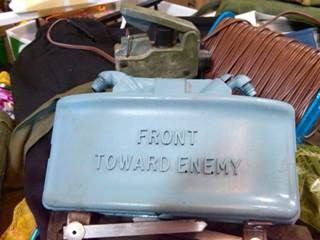 Along the lines of the grenade, a live M18 Claymore mine (a directional fragmentation mine) was found at a Goodwill Hawaii.  It still had the clicker (remote detonator) attached and the Honolulu Police Department bomb disposal unit had to be called and the entire block had to be evacuated in order to properly disarm the explosive.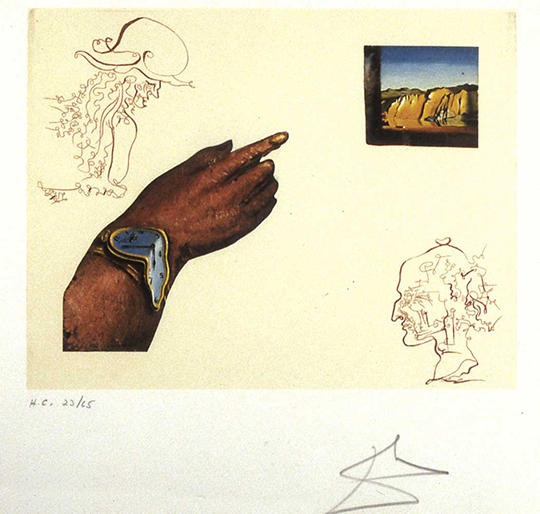 While a piece of art is not necessarily strange in and of itself, the work of the late Spanish surrealist painter Salvador Dali blurred the line between beauty and bizarre.  Goodwill Olympics & Rainier Region received a Dali etching that would eventually sell for over $21,000.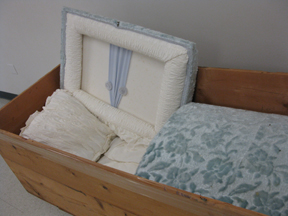 Goodwill Industries of Fort Worth once received a coffin as a donation (that sounds like the beginning to a great Halloween ghost story).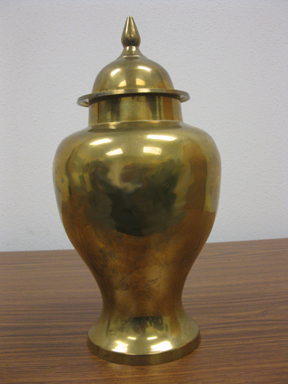 That same Goodwill in Fort Worth also received an urn… it wasn't empty…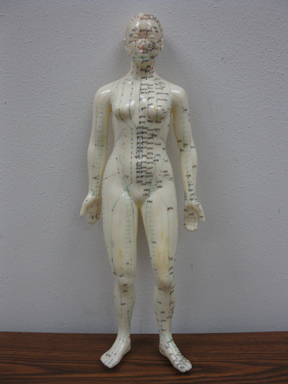 An acupuncture model was donated to, you guessed it, the Goodwill in Fort Worth (they get a lot of interesting donations down there apparently). While not necessarily "strange" it is not every day that you come across an object used for alternative medicine.
While we are being lighthearted about some of these odd donations there are a couple of things that we need to keep in mind.  First off, the donations given to Goodwill are the fuel that powers the economic engine which allows our organizations to provide individuals with disabilities and disadvantages the opportunity to obtain a better life for themselves through job training and education.  Because of that we are eternally grateful to all of our donors regardless of what they give.  Secondly, while we are sincerely appreciative of the donations that we receive, there are some items that we cannot accept because they are inappropriate, illegal, or just downright dangerous.  Some of the items in the list above fall into these categories. For Goodwill of Greater Washington's donation guidelines please visit Goodwill Donation Guidelines.
If you'd like to learn more about the programs that these donations help fund feel free to learn more about our training programs.
We hope that you have enjoyed the second installment of "Strange Goodwill Donations" and we wish you a fun, safe, and spooky Halloween.
---