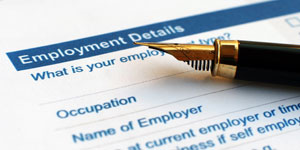 Recent statistics from the Department of Labor peg the nationwide unemployment rate at 6.7%. While this has been declining in recent years as the economy slowly recovers, what this number does not reveal is how many of those individuals have been out of work for at least a year.
That figure stands at roughly 2.5 million. In many cases these people have exhausted their government benefits, their savings and – too often – their patience. There are a number of underlying factors that affect this group – age, ethnicity, location and skill levels.
Besides education the biggest success predictor in finding a new job is having a marketable skill. However, even having a solid skill set may not be enough to land that new position. Timing is certainly a key – getting your resume in front of the right people when they are actively looking for someone can be a "hit or miss" proposition. In addition, the competition for any posted position will be fierce.
That is why it is vitally important that any job candidate be aware of several things:
Skills – Do an honest assessment of what you excel at. What skills and quality will you bring to your new employer? Remember, they are looking for the best fit for their company and the more you can demonstrate that the better your likelihood of landing the job. But, what if your skills do not match what the marketplace is looking for? Then perhaps you should investigate any of a number of job training programs. Learn more about Goodwill's job training programs.
Presentation – So many jobs are now initially vetted electronically. When an HR director has to wade through hundreds of resumes they will often look for digital shortcuts. Make sure yours stands out and highlights specific accomplishments and skills. Be aware of the keywords your potential employer is looking for and incorporate them into your resume. Often the keywords they're searching are right in the job description they've posted.
Interviewing – Thirty minutes to an hour is not a very long time. That's about all you have to convince someone they should hire you. Interviews will lose you the job more often than they will help you win it. Therefore, polish up on your interviewing skills. Learn from each session. Try to relax and be yourself, but also clearly understand what the job entails.
Patience – The longer someone goes without landing a new job the more frustration begins to set in. Do not give up! You can be sure the process will always take longer than you want it to but – in the end – there are jobs out there.
At Goodwill, we are deeply concerned about point #4. We do a lot to train and encourage our candidates but we know that this needs to be a community effort. While the business world term is networking, we tend to think of it as helping our neighbors. Sometimes, a word of encouragement or a recommendation can go a long way in helping someone find a job.
As an employer, be sensitive to these types of candidates. Their lack of employment has not resulted from a lack of effort. And, their desire for work will be a positive boon to any company.
---