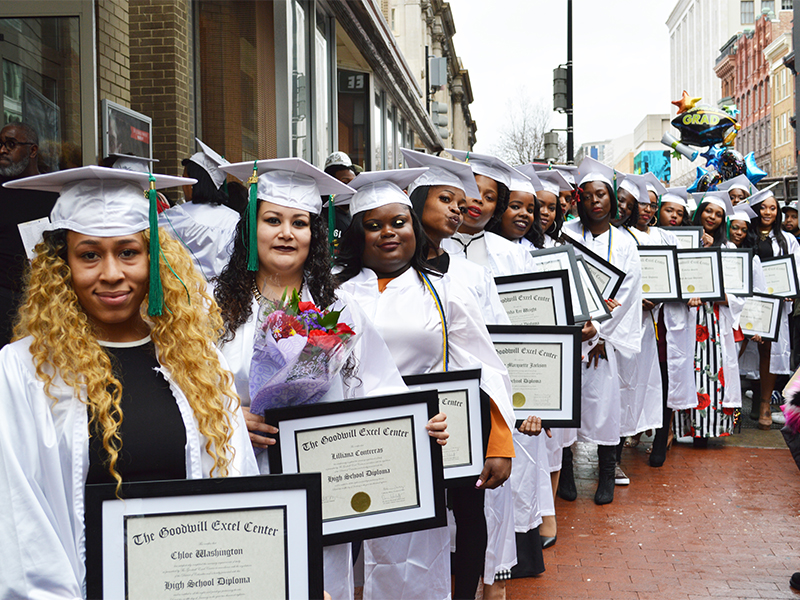 On January 12th, The Goodwill Excel Center graduated its second class!
The 25 smiling graduates walked across the stage at the Shakespeare Theatre located in downtown DC to accept their high school diplomas in front of hundreds of friends and family members.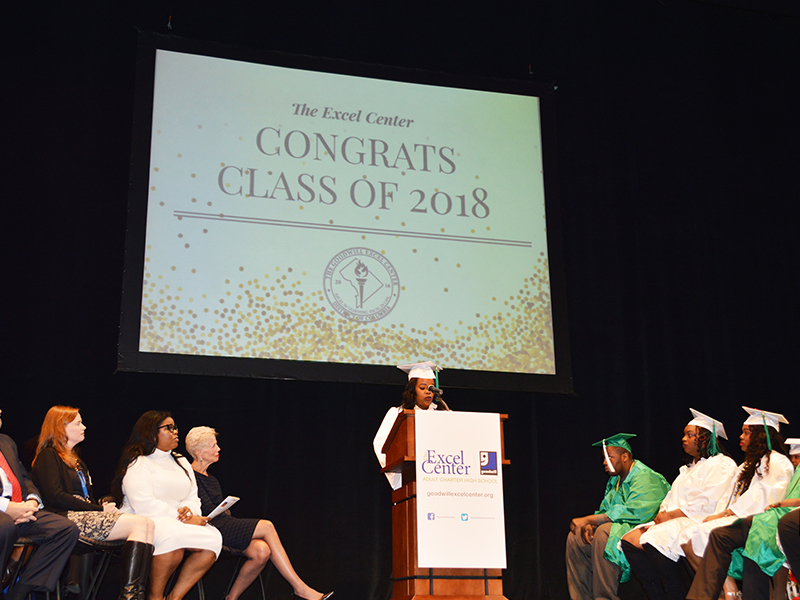 The valedictorian, Mikekisha Shannon, showed gratitude towards her teachers and the YMCA staff. She was able to focus on her studies knowing the YMCA was watching her child in the school's free daycare facility. With heartfelt emotion, she encouraged her classmates to pursue their dreams and goals.
Goodwill President & CEO, Catherine Meloy presided over the ceremony sharing Shakesperian quotes that served to inspire the students while highlighting the magnitude of the accomplishment they were celebrating.
Rosie Allen-Herring, the President & CEO of The United Way of the National Capital Area, was the keynote speaker and reinforced through her speech that each of the graduates was a "star". Not for just that day, but for a lifetime because they were setting a positive example for others through their commitment, fortitude, and success.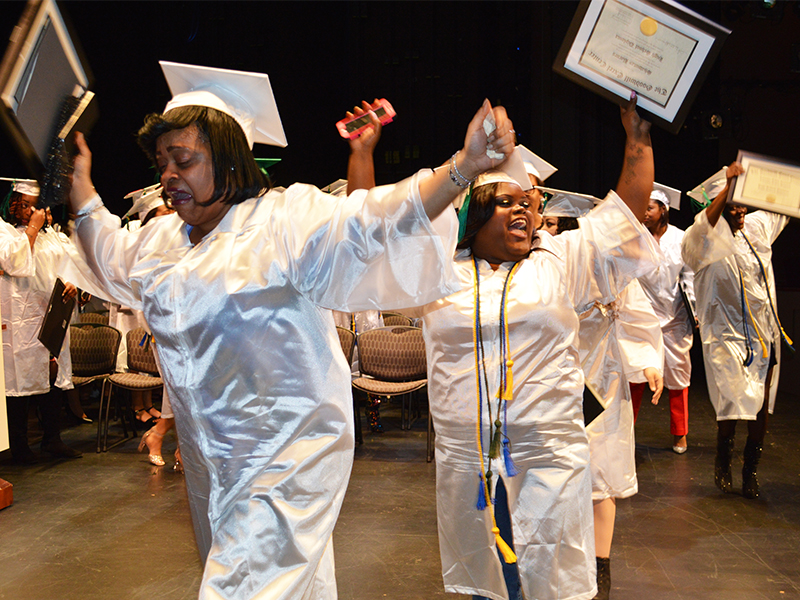 Join us in congratulating each of the graduates and wishing them continued success on their evolving life journey. We look forward to our next graduation this summer!
---