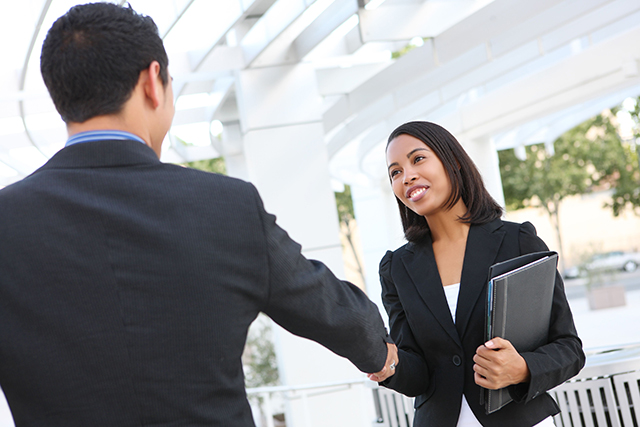 One of the most stressful interactions anyone can go through is a job interview. It combines a unique mixture of hope and dread. And, in one relatively short period of time can determine how someone's life will evolve.
As part of our training programs we work with our candidates on how to handle the job interviewing process. From finding the opening, to the application process to the actual interview we try to prepare them as best we can to ensure a successful outcome.
There are some basic, common sense things we cover. Things like dressing appropriately, being aware of body language and being honest in your answers. (That said, a quick search on the Internet will show you how even these simple steps are avoided by job seekers.)
If you are in a job search you will easily find pages and pages of links that provide you with some do's and don'ts. While each industry has some different requirements, some things are true for everyone. Here are some seemingly basic "don'ts" that interviewees too often forget:
NOT DOING RESEARCH – Remember the Internet? Use it! Investigate the company you are interviewing with. Pore over their website. Have a basic understanding of your potential employer. In some cases you may even find the person who is interviewing you. This level of preparation shows the interviewer that you care.
DON'T BE LATE – If you've never been to the interview site before, do a dry run a few days prior to your meeting. Do it around the same time of your interview so you'll know the traffic/transit patterns. Expect the unexpected. Commuting delays are a part of life. It's better to be there early and wait at a coffee shop across the street than to scramble to get there on time.
DON'T FORGET TO TALK – The old saying is you never have a second chance to make a first impression. When you walk into that interview, all the interviewer knows about you is what they saw on your resume. They know what you say you have done. They need to get to know who you are. This is a very difficult process. You want to say enough to show your personality and knowledge without dominating the conversation.
DON'T TALK TOO MUCH – If you catch yourself taking a breath during an answer – smile and stop talking.
DON'T BE TENSE – Yes, that's easier said than done. Everyone is nervous during interviews. Tell the interviewer you are nervous and you'll do your best. Then, take a deep breath and relax.
DON'T TRASH TALK – While that may be fine on the basketball court it does not go over well in an interview. No matter how much you disliked your ex-boss – don't talk negatively about him or her. It just makes you look bad.
DON'T PLAY – With your hair or your beard. You want the interviewer to focus on you. Sit with your hands clasped together, thumbs inside. Then you can press your thumbs together and no one can see.
DON'T SIT FIRST – Wait to be offered a chair.
DON'T WEAR THE WRONG THINGS – Avoid wearing too much jewelry, dangling items, flowers on your jacket, a hat. Remember, the focus should be on you.
DON'T WAIT – For them to ask for your resume. Even though they've probably seen it already have be assertive and offer them a copy from your folder.
DON'T LIE – Make sure your resume is accurate. You will be asked to expand on what you wrote. The last thing you want to happen is to get the job and then lose it because you lied on your resume.
These are just a few ideas that will help you perform better in your next job interview. What would you add?
Resources:
15 Things You Should Not Do In An Interview
Please Don't Do These 9 Things in An Interview
8 Things You Should Never Do in a Job Interview
---