"The true soldier fights not because he hates what is in front of him, but because he loves what is behind him."
–G.K. Chesterton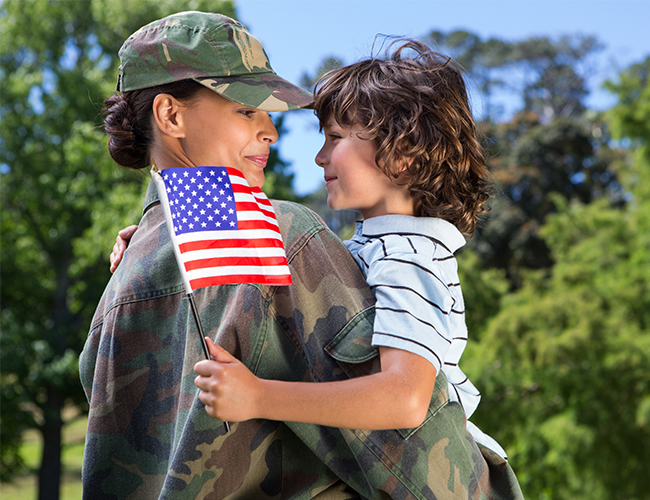 I've mulled over the idea of joining the United States Naval Reserves for quite a few years now. About every six months the stove in the back of my mind where this thought simmers gets turned on high. At this point I do some research, talk to family and friends about it, and seriously consider walking into a recruiting office. After about two weeks the flame on that stove gets turned back down into a pilot light and the idea retreats back into quieter portions of my brain.
So why does this happen? Why don't I follow through?
Because there are certain sacrifices that come with service that I'm not completely sure I'm willing to make. The honor of serving one's country is nothing short of tremendous.
With military service there are certain unique sacrifices that come along with the honor of fighting for one's country. One of the most prevalent being the absence of what would be considered a normal family life. I'm sure many of us know someone in the military and can see the sacrifices not only the individual makes, but the sacrifices the whole family makes.
According to Wikipedia the average tour of duty in the United States military can last anywhere from six months to four years. This time is typically spent in far off places in hostile or combat environments. Even the shortest tour is a very long time to be away from one's family and friends in harm's way.
This is a sacrifice that over one million men and woman are willing to make to serve not only their country but the ones they love that they leave behind. Take a moment to let the gravity of this sink in. It is said that giving one's life for another does not necessarily mean physically dying for them, although there is the risk of that happening in the military. But giving a life for someone else can also mean giving oneself every day in a way that serves and protects them. This is the kind of life sacrifice every single person in the military gives.
Veterans Day is observed as a means to honor those who have served in the United States Armed Forces. It is an opportunity to thank those who have made the sacrifice not only for the ones they love but countless American citizens that they will never meet.  For these reasons we wanted to take a moment to invite you to join us in recognizing these incredible men and women and what they have freely given to our country and us as a people.
---