"Life's most persistent and urgent question is 'what are you doing for others?'"
– Martin Luther King, Jr.
Exceptional times require exceptional partners. And certainly 2021 has been an exceptional time for all of us, as we work to navigate the challenges of the "new-normal" and try to regain our footing in what we hope will soon be a post-pandemic world.
But perhaps none in our community have faced greater challenges this year than those experiencing the devastating effects of un- and under-employment, particularly individuals from low-income communities and communities of color. The past year has shone a light on the extreme inequities that exist within our region and the disproportionate impact that Covid-19 continues to have on the most vulnerable among us.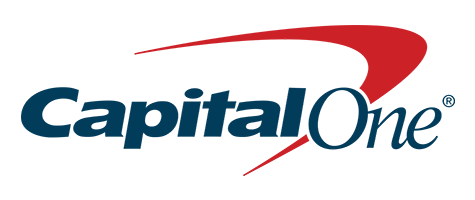 As Goodwill works to meet this moment, we are incredibly grateful to our longtime partner, Capital One, for their generous $150,000 investment this year, which is enabling us to implement new programs to help our community to recover, renew, and rebuild. Their support has enabled Goodwill to launch three new initiatives this year as we work to foster economic opportunity, close gaps in equity, and create greater environmental and social sustainability.
With Capital One's support, Goodwill recently launched our pilot RISE Academy Management Training Program to create pipelines for advancement for the 800+ Team Members in our retail stores, donation sites, and contract operations, particularly for employees of color and those with limited work histories. Their support is also enabling Goodwill to implement a robust, organizational-wide Diversity, Equity, and Inclusion Initiative to ensure that DEI principles and policies take top priority throughout all aspects of our organization. And finally, through support of our new Sustainability Initiative, Capital One is helping Goodwill to increase our ability to re-purpose and recycle used goods through our new Sustainability Center with the goal of creating a more equitable and low-carbon future by keeping more than 47 million pounds of waste out of landfills and incinerators annually while creating 30 new, green jobs.
"Capital One's Impact Initiative works to advance socioeconomic mobility by closing gaps in equity and opportunity," says Kerone Vatel, Capital One's SVP, Community Impact and Investment. "These goals align with Goodwill's programs to support the development of their team members. We are proud to support Goodwill and look forward to working together to make a difference in the Greater Washington region."
Capital One's unwavering partnership since 2006 has been invaluable to Goodwill and our ability to carry out our mission in the Greater Washington area – both through their formidable financial support of more than $2.5 Million over the past 15 years, and through the 320 volunteers who have donated their time to serve our program participants. We take this moment to extent a heartfelt "thank you" to Capital One and shine our supporter spotlight on their dedication to the community we care about so deeply.