Diondre Ouzts Works to Teach, Inspire the Next Generation of Students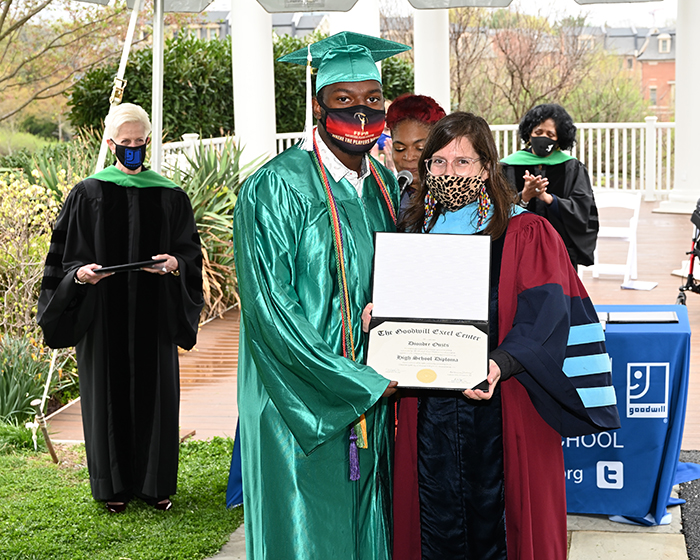 Diondre and Goodwill Excel Center Executive Director Chelsea Kirk at the January 2021 Excel Center Graduation.
At the Goodwill Excel Center, Diondre Ouzts discovered a community that sparked his love of learning and inspired a new mission and purpose. Diondre has gone from student to graduate and is now on the path to becoming an educator.
After a sports-related setback his senior year of high school, Diondre lost interest in his studies and eventually stopped going to school. His mother, who also graduated from the Excel Center, encouraged Diondre to apply because of the supportive environment she found in her time as a student.
Diondre earned his high school diploma from the Excel Center in January and was recognized this summer as the 2021 Goodwill Industries International Kenneth Shaw Graduate of the Year.
"Getting into The Goodwill Excel Center program changed my life tremendously," Diondre said. "I thank the Goodwill community for everything. My family appreciates everything you have done to assist my mother and me."
The passion for education Diondre found at the Excel Center motivates him to teach a new generation to love learning as a pre-kindergarten tutor with the Literacy Lab in DC. Diondre was accepted into the Leading Men Fellowship program that works to expand opportunities for men of color in the education field. Diondre receives coaching and professional development while teaching students literacy skills one-on-one and in small groups.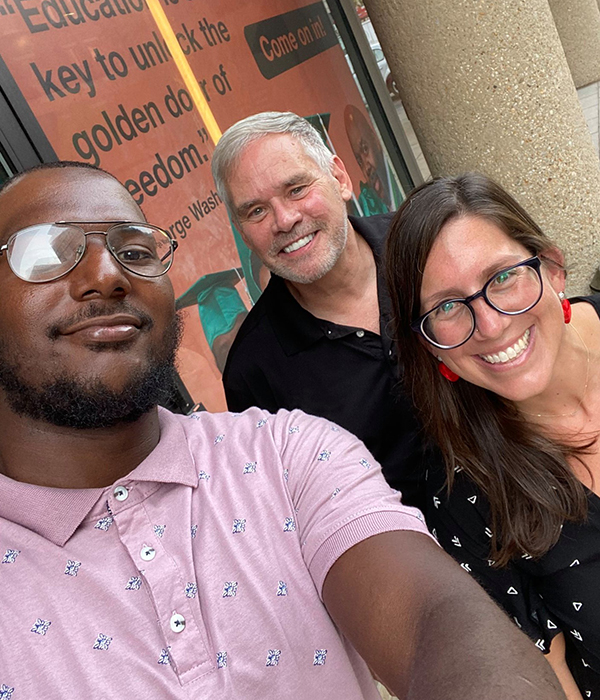 Diondre, Goodwill Excel Center Executive Director Chelsea Kirk and Joe McDonald, Manager – College and Career Readiness at the Excel Center on awards day.
Diondre received a full scholarship from Catholic University to become a teacher and eventually wants to start an education nonprofit for young children.
Thank you for being part of the Goodwill community Diondre mentioned. Your commitment to walk with Excel Center graduates like him makes a lasting impact in our community.
The Excel Center, which opened in 2016, expands opportunity for adults in the District to earn their high school diplomas and industry certifications on the path to college and careers. Construction is underway to open a second campus in 2022 to reach more of the 60,000 adults in the District who do not have their high school diploma.