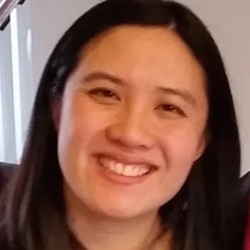 Jessica Trinh
Co-Chair
Contracts Manager, Legal & Contract Management Team – Accenture Federal Services
Jessica is a Washington, D.C. metro area native, who was actually born in the District and is proud to still call D.C. home. As part of the Legal & Contract Management team for Accenture Federal Services, she works with clients from the Department of Homeland Security.
Prior to Accenture, Jessica worked in a legal capacity for environmental and technology start-ups. In her free time, she enjoys travel, sports (playing and watching), cooking, trying new restaurants, and any type of friendly competition, board games included! She's excited to be a part of an organization that has such a strong impact on the place she calls home.
Why did you join the YPC?
Since my days of organizing winter coat drives in elementary school, I have always looked for ways to give back to a community that has inherently given me so much as an individual. It is my honor to be able to be part of a group that exercises the Goodwill's distinguished mission to transform lives and helps directly shape and improve our community through hard work, education and dedication.
What is your favorite event?
The trunk show!
What is your best Goodwill/thrift store find?
Every teapot I am using as a centerpiece for my wedding.