Quality Training for Your Next Job
Goodwill's job training programs focus on careers in high demand industries. Each program is specifically designed for unemployed and underemployed job seekers in greater Washington, DC region.
We help you obtain valuable skills that will lead to a successful career. You will receive: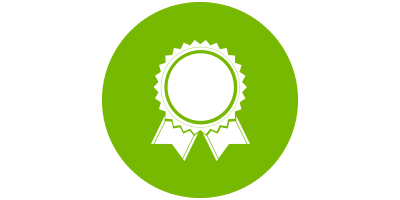 Industry Recognized Certifications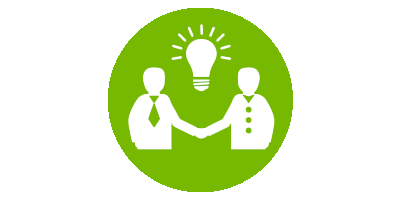 Career Coaching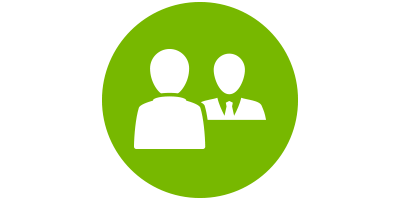 1-on-1 Job Placement Assistance
---
Job Training Programs
Click one of the job training programs for current information.

Enhance critical skills in just 12 days through the Goodwill of Greater Washington Career Navigation program. This free program is delivered online, Monday through Friday from 9:30 am – 2:00 pm
Learn more >>

Our Medical Office Admin Assistant training program will give you the skills needed to work in the healthcare industry in the DC area.
Learn more >>

Learn the ins and outs of the Hospitality industry, while receiving the skills needed to work in entry-level DC area jobs.
Learn more >>

Our Security and Protective Services training program will give you the skills needed to work in the security industry in the DC area.
Learn more >>
---
Frequently Asked Questions
Interested in taking a Goodwill job training program? Following are the top questions we receive.

What is the cost of Goodwill job training programs?
Eligible applicants pay nothing. Thanks to generous financial support from funding partners, classes are provided at "no cost" to eligible individuals.
What will I gain from taking one of the Goodwill training classes?
With the Goodwill model, students gain work-ready skills, employment plans, valuable credentials and direct access to hiring employers.
May I take more than one Goodwill training class?
Yes, after a one year waiting period.
How do I register or enroll for a Goodwill job training program?
The first step in the process is to register for a mandatory Program Information Session to learn about the benefits, the eligibility criteria and the expectations required to successfully obtain employment. Held weekly, these sessions last approximately three hours and include paperwork, a reading comprehension assessment and a personal interview.
Hospitality Information Session Registration
Security Information Session Registration
Who is eligible to participate and how will I know if I qualify?
To participate, all applicants must first meet Goodwill's basic eligibility requirements. Depending on the training class, eligibility requirements may vary. Program specific requirements can be found on the program web page and also during the program information session.
Does Goodwill offer any evening or weekend training classes?
No. All programs are currently offered from 9am-2pm, Monday through Friday.
What if my background isn't perfect, can I still participate?
Because our programs are designed for employment preparation, a background screen is mandatory for all applicants. The results are used to determine best fit for occupations and for successful placement.
What if I don't have a car and don't drive?
Access to some form of reliable transportation is mandatory; each student is responsible for his/her ability to arrive on time for classes each day, and to work if employment is successfully achieved.
Is employment guaranteed when I graduate?
No, however, we have tremendous hiring partners and are highly successful placing graduates who demonstrate determination and commitment.
Where can I find additional program details and contact information?
Please visit the Training Program website for additional details.
Hospitality
---