Paid Training, No Degree Required
Are you interested in learning the details and requirements for this program? Read the information provided on this site and take the 1st step by registering for a required Program Information Session. Start exploring a new career by making a selection below.

Program Overview
A rewarding, well-paying career is easy as One, Two, Three!
Earn and learn with our Energy and Construction Career Training Program.
Obtain experience with one of many DC Metro area companies.
Begin a rewarding, well-paying career in energy or construction.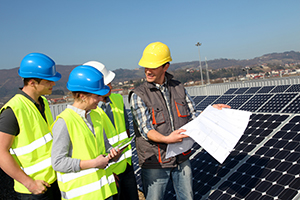 Do you enjoy solving problems and working with your hands?
Join our program to obtain the foundational knowledge valued across energy and construction. Prepare for employment and get ready for an exciting, high growth career.
Sponsored by Washington Gas
With industry training provided by ABC Metro, Associated Builders and Contractors, you will gain the knowledge, skills and and core credentials with 10 weeks of blended virtual and in-person training. Successful graduates, will interview for entry-level, metro area positions earning between $15.00 – $17.00 per hour to start.
During this class you will prepare for positions such as:
Grounds Helper
Line Helper
Substation Technician Trainee
Meter Technician
Mechanic Helper
Service Assistant
For the virtual Information Session to learn more about this class and to take the first step towards enrollment.
You'll graduate with:
The NCCER Core (National Center for Construction Education and Research)
OSHA 30
Employability and Career Readiness Skills
CPR/First Aid
You'll receive:
Career Coaching to support your success
Hourly stipend of $11.50 per hour, during the duration of training
Interview preparation and placement assistance with area employers
TOP
Eligibility Requirements
Legally able to work in the United States.
Age 21 years or older.
High school diploma/GED.
Able to demonstrate industry aligned reading and math comprehension.
Ability to do physical labor and other strenuous physical tasks.
Willingness to work in all weather conditions.
Ability to complete the course, 9am-2:30pm, Monday through Thursday.
Possess a valid US State Driver's License.
Able to pass a drug screening and industry aligned background screen.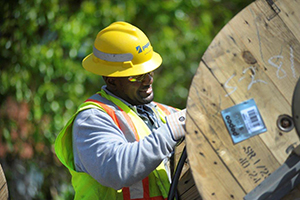 TOP
Register For An Information Session Below
---