Goodwill of Greater Washington's Hospitality job training program will prepare you for work in entry-level hospitality jobs in the greater Washington, DC area. At no cost to you, this program offers: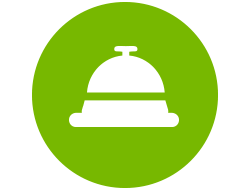 Job Training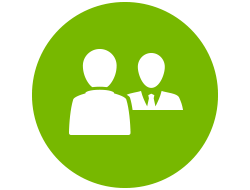 Classes taught by Hospitality Professionals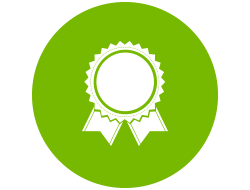 Industry Recognized Credentials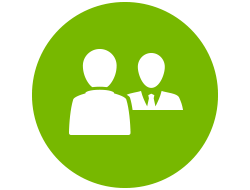 1-on-1 Job Placement Assistance
DOWNLOAD THE HOSPITALITY JOB TRAINING FLYER (PDF)
LEARN MORE ABOUT THE INDUSTRY, VIEW THE RESOURCE PAGE
---
Hospitality Industry
Recognized Credentials
Front Desk Reception
Guest Service Gold
TIPS®
SERVSAFE
Program Benefits
1:1 Job Placement Assistance
Personalized Resume
Job Interview Preparation
Career Coaching & Support
Classes Led By Hospitality Industry Professionals
View a list of mandatory program requirements and documents to bring to the enrollment session.
---
** PLEASE NOTE: AS OF AUGUST 2020, NO ADDITIONAL CLASSES HAVE BEEN SCHEDULED FOR HOSPITALITY. **
---
Enrollment Process

Register for the mandatory program Information Session.

Arrive promptly and dress to impress. Bring required documents and allow for three hours to learn about the program, complete paperwork, and an interview.

If accepted, take a drug and background screening. Must pass to be eligible for the program.
All program applicants must be 18 years of age, hold a high school diploma/GED, be legally eligible to work in the U.S., and speak English fluently. View all Hospitality Program Requirements
---
---
What Kind of Jobs Can I Train for?
Concierge– individual in charge of the entrance of a building/hotel or part of the hotel staff responsible for arranging special services for guests.
Valet– responsible for attending to and parking cars for guests.
Banquet Server– includes setting tables and buffet areas for service. Accommodates guests and is responsible for replenishing buffet food, refilling beverages, removing dirty dishes from tables.
Food Prep/Cook– assists in preparation of meals, and controls quality and consistency of food served, ensures all supplies necessary for service are in appropriate supply before service.
Bartender/Server– will be responsible for serving patrons at our front bar and fulfilling drink orders for the dining room, monitoring the cash drawer at the bar and performing alcohol inventories at the end of each night to help in maintaining proper inventory levels.
Front Office Receptionist– usually the first point of contact for anyone calling or visiting a business. They're typically responsible for answering the phone, directing calls and greeting guests and may perform some administrative work, such as maintaining files or spreadsheets.
Hostess– entails welcoming and greeting guests as they walk into the hotel facility, and checking-in the guests to their respective rooms.
---
Program Funding & Partnerships
This training program is funded by Goodwill of Greater Washington and a combination of generous public and private support.