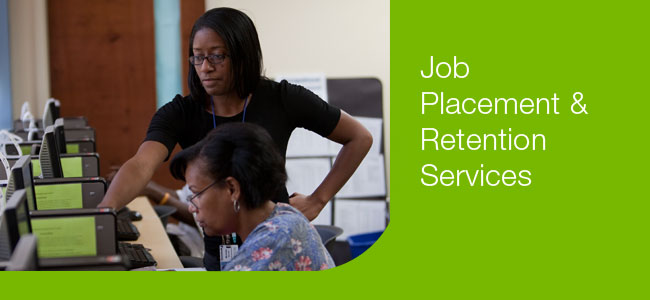 When individuals are ready to apply for jobs, Goodwill provides resources to help them conduct job searches, write resumes, and practice their interviewing skills. After participants find employment, workforce development staff regularly consult with them to assess their progress and determine the need for additional services. In some cases, Goodwill may provide intensive services such as on-site job coaching to help them adjust to their new work environment.
Job placement services are offered to those who:
Successfully complete our training program.
Our Workforce Development staff will provide the following services:
Review participant's current and past work status and history
Conduct skill and career assessments
Advise participants on job search techniques, resume writing, and interviewing skills
Assist with searching and confirming available positions that compliment participants' skills and provide potential growth opportunities
Conduct mock job interviews
Refer participants to other community based agencies, organizations, and resources to meet their needs
Provide strategies to assist participants in maintaining employment and adapting to the workplace environment