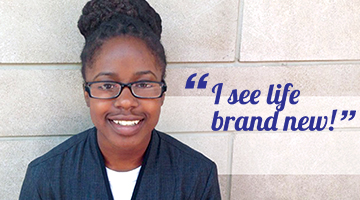 Completing Goodwill's Hospitality Training Program enabled Darian to go from living paycheck to paycheck to earning a living wage and saving money for her future. Before starting at Goodwill, Darian was working as a prep-cook on a temporary basis, earning minimum wage.
After graduating from the Hospitality Training Program in March, Darian says,
"I have gained the valuable life and job skills that I did not have prior to completing the program. I am more confident and feel like I can achieve more."
Darian reports that her Career Coach, Patrick Robbins was instrumental to her success and helping her stay motivated during the challenges of classwork. He also helped her apply for a variety of positions.
Darian used the interview skills she learned in class and the practice she gained through mock interviews to show off her new skills to potential employers.
Her hard work paid off and she started a full-time position in housekeeping at the Marriott Marquis Washington, DC at the beginning of May at a wage that's a 48% increase from her previous position!
This job is just the first step for Darian. She credits her Career Coach for educating her on the importance of setting goals and the benefits of saving money.
Darian says,
"Now that I am working and getting steady pay I am able to save money. My next goal once I work for a little while longer is to go back to school for Hospitality and Tourism Management."
---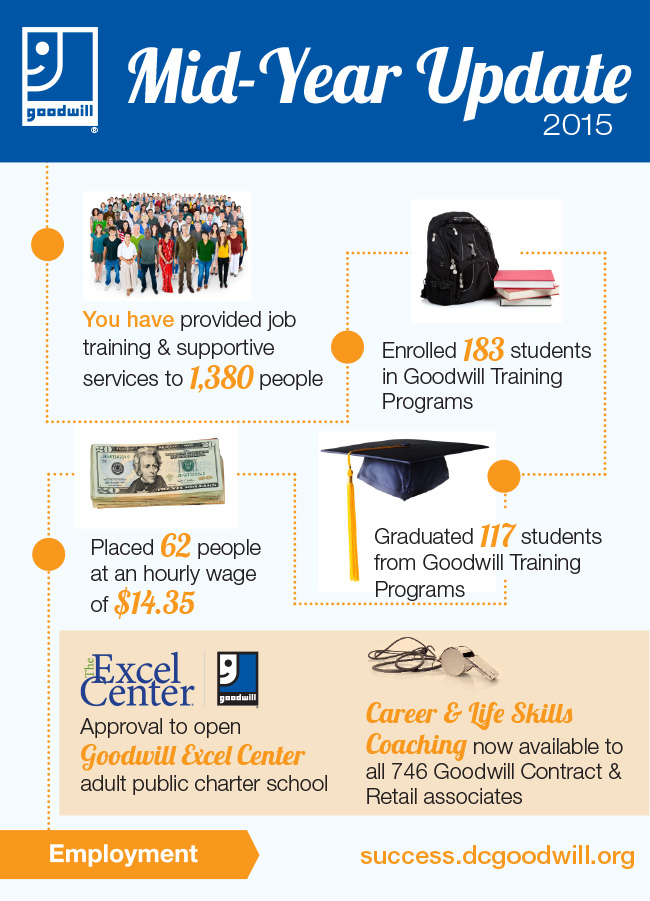 *Based on January – June 2015 data
You have helped us accomplish so much this year, but there's time to do more. Help us finish the year strong by supporting Goodwill's job training programs and employment services for people with disabilities and disadvantages in your community.
Support Goodwill's Job Training Programs