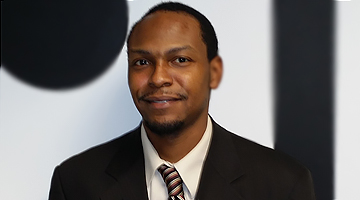 I started the new year with a new job that I love that will allow me to earn more money to support myself and my family. I'd been working part-time at a local grocery store and was doing well there. But I wanted a career that would allow me to increase my earnings.
My fiancé, Dakota graduated from Goodwill's Security and Protective Services Program in May 2015 and was so impressed by the program that she brought me to the Arlington Career Center herself so I could enroll in the June cohort. Dakota is now working full time as a Security Dispatch Officer and taking on-line classes with the goal of a degree in Cyber Security.
I found the Security Program very valuable. The experience of going to court and observing a trial made a real impact on me. Additionally, the program was structured in a way that enabled me to work collaboratively with my team members – a very valuable skill!
My goal was to complete the program successfully as I know that this would be my key to improve my life. Failure was not an option. So, I'm happy to say that I did very well and even received the honor of the prestigious "Class Cadet Award"!
After I graduated, I took a part-time position at a local security company and kept my grocery store job (where I received a raise). Later, I decided to look for a full time position and I'm pleased to say I started my new full-time job as a Protective Security Officer at the Washington Hospital Center in January 2016.
"I'm earning 33% more than I did when I enrolled in the Security Program. I love my new job and plan to continue my education."
When I started the class, my goal was to succeed – and that I have done. Goodwill gave me the training, tools, and certification to achieve my goals.
To the Goodwill staff and donors, I thank you all for everything you have done. Not only for me, but for my classmates and team members as well.
Help Support Goodwill's Job Training Programs
Your support will positively impact others like Jason and his family.Make a Gift
We also invite you to spread the word about Jason and his extraordinary story. Use the share buttons below!