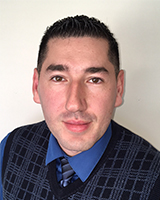 Jasmin Mujkic is a Vice President of Donations and Retail Sales at Goodwill of Greater Washington. Jasmin is responsible for planning, organizing, administering all aspects of the nonprofit agency's donated goods and retail operations.
Prior to coming to the US and joining Goodwill Industries, Jasmin Mujkic was the Vice President of Retail Operations for one of the largest supermarkets chains in Croatia overseeing more than 40 stores and a budget over $100 million. Jasmin Mujkic was recognized for his leadership, performance and profitability.
In 2012 Jasmin joined Goodwill of North Georgia in Atlanta where he moved through the ranks and soon become a Goodwill success story for his dedication, leadership, performance and profitability with 6 record sales awards, consistent contribution and being part of the management team that drove individual Goodwill store sales over $3 million.
In 2016 Jasmin joined Goodwill of Greater East Bay in Oakland, CA as a Senior Director where he was instrumental of growing the business further, as well developing Kaizen/Lean core processes for the retail stores and 3 warehouses. Jasmin was also recognized by the organization for developing partnership with different counties to receive grants for recycling purposes.
Throughout his career, Jasmin has proven to be a great asset in generating revenue and controlling expense as well developing processes and partnerships with the communities. He earned his Associates Degree in Business & Management from Faculty of Economics and Business, University of Zagreb, Croatia.