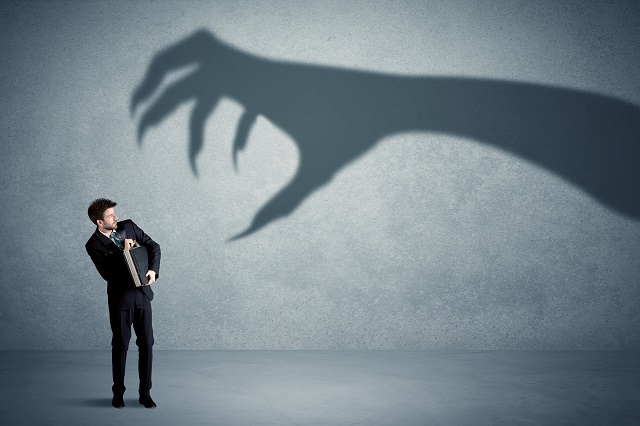 Hiring managers and organizational front-runners are in a precarious position. Companies have no choice but to stay modern and ahead of technological innovation, economic advances, globalization, and automation. These components affect how businesses function, recruit job seekers, and retain associates.  Despite cultural shifts throughout the decades and various systemic changes to the field of human resources, there are still quite a few issues that remain unsolved in the workplace. In the true spirit of spooky season, here are 5 unsolved mysteries that even the most efficient companies have yet to solve. 
The antidote for employees of "the living dead" – Great managers usually hope to motivate their staff and improve low morale. However, if a team member doesn't feel like a valued asset it could likely show up in their ability to execute. They may seem disengaged or, dare I say, zombie-like. Whatever the reason, the notion of motivating employees is a debatable topic. There are many industry experts and HR professionals who believe that true motivation must come from within the employee. 
Manager missing, vanished without a trace – It always seems managers vanish into thin air right before a project needs to be approved. Unfortunately, there really isn't a way to combat this phenomenon, and the impact can be catastrophic. For example, imagine requesting a series of flyers to distribute ahead of a big event from your Marketing Department. On the day of your canvassing effort, you approach your graphic designer about the flyers only to discover your project has been in limbo for 2 weeks because your manager didn't approve the final version. Nevertheless, it can be a slippery slope as far as encouraging better communication between managers and associates, which brings me to our next point…
Ghastly communication – Communication issues are likely the most common of all these mysteries. There just isn't a way to force communication between different departments regarding projects, campaigns, and inter-organizational concerns. This often causes confusion and issues such as duplicated efforts or a ball that is dropped somewhere down the line. Great communication starts with effective leadership. Thankfully, effective communication is a skill that can be improved with training and dedication.
Preparing for a hostile tech takeover – Whenever there are technological updates or changes within a company, there is often a slow rate of company-wide adoption. Change is difficult; we understand! However, it is important to get everyone on the same page if for no other reason than the sake of efficiency. Also, eliminating systems and software with similar purposes can save a company thousands of dollars each year.
The office turned ghost town – Remote work has become a coveted job benefit in recent years and employers are starting to take notice. With technological advances constantly changing the dynamics of workplaces, the expansion of the digital workforce has grown exponentially. The average weekly hours spent freelancing increased from 998 million in 2015 to more than one billion hours per week of freelancing this year. 51% of all freelancers say no amount of money would get them to take a traditional job.  This means companies are threatened with the prospect of their offices turning into "ghost towns" once they embrace a human "cloud" to entice freelancers.
We can only hope that the future of workplaces includes happy endings for these major mysteries. What are some workplace mysteries you are currently working to solve in your office or place of business?
---