Designed With You In Mind
Our expert Employability Skills instructors will deliver virtual workshops to enhance your skills and keep you informed.
Workshops will provide:
Easy meeting participation using the Zoom cloud-based video conferencing platform.
Important information about staying engaged during the Coronavirus crisis.
Instructions for using our alumni Facebook group, a place where you can communicate with other Goodwill graduates and get regular updates.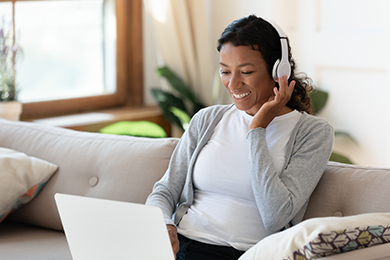 Choose A Workshop
---
Sharing Inspiration
Our next "Sharing Inspiration" online workshop via Zoom will be Thursday, July 30th, from 2:00 – 3:00 pm with our special guest Ms. LaTonya Wrenn, a professional singer, performer, and professor with over 20 years of experience sharing her gift. During the workshop, Professor Wrenn will sing live, share a number of spiritual or classical selections, and provide general commentary on her song choices. Professor Wrenn will also take a few questions from the workshop participants near the end of the session. Please join us by registering below.
---
Building Your LinkedIn Profile and Using LinkedIn to Your Advantage
80% of jobs are found through networking and what better way to begin to build and develop those connections than LinkedIn. Learn how to brand yourself, make connections, and find relevant groups to participate in so that you can be an active LinkedIn user.
---