Goodwill Team Members Reflect on the Meaning of Martin Luther King, Jr. Day
Each year on the third Monday of January, we observe Martin Luther King, Jr. Day (MLK Day). To many, it's a time to reflect on the progress that has been made and the work that still needs to be done towards racial justice and equity in the United States.
Dr. Martin Luther King Jr. (MLK) devoted his life to civil rights and provided courageous leadership in the fight to end segregation and eliminate laws that unjustly prevented Black Americans from exercising their full rights as free citizens in the United States. Dr. King (MLK) was a leading force in mobilizing thousands of people across different racial lines, all with the goal of ending racial injustice in the United States. To achieve this goal, MLK utilized acts of civil disobedience to bring attention to the mistreatment of Black Americans. These non-violent tactics included sit-ins, marches, and boycotts.
One of MLK's most transformational moments includes the March on Washington for Jobs and Freedom, where he famously gave his "I Have A Dream" speech on the steps of the Lincoln Memorial. Many regard MLK's "I Have A Dream" speech as defining moment in the civil rights movement and one of the most iconic speeches in American history. During this speech, MLK stated, "I have a dream that my four little children will one day live in a nation where they will not be judged by the color of their skin but by the content of their character."
Another iconic moment for MLK and the push towards racial equality was the 1965 Selma to Montgomery March, a 54-mile planned March to demand equal voting rights for Black Americans. During the March, many non-violent demonstrators were met with violent resistance from local police. Nevertheless, on the third and final attempt, demonstrators were able to make the 54-mile journey with the help of the National Guard. The Selma to Montgomery March became a landmark in the American civil rights movements and was a pivotal event that helped lead to the passage of the Voting Rights Act of 1965.
The history of MLK Day dates back to MLK's assassination on April 4, 1968. After his assassination, U.S Representative John Conyers and U.S Senator Edward Brooke introduced a bill in Congress that would make MLK's birthday a national holiday. The initial bill was introduced in 1979 but fell five votes short of being passed. Those who opposed the bill argued that a paid holiday for federal employees would be too expensive and that a holiday to honor a private citizen would go against a longstanding tradition because MLK never held public office.
Several years of campaigns and petitions led to President Reagan signing the bill into law in 1983 and the first holiday commencing on January 20, 1986. The holiday continues to be observed on the third Monday of January rather than directly on MLK's birthday because it follows the Uniform Monday Holiday Act guidelines.
MLK's contributions to racial justice and equity for Black Americans have been revolutionary. On MLK Day, schools and offices are closed, but people fully participate in remembering and honoring MLK and his accomplishments by creating dialogue and having conversations on racial justice and its importance; supporting organizations addressing issues facing black communities; taking the time to learn MLK's history and narratives to truly understand MLK's values and place of significance in American history.
Goodwill of Greater Washington celebrates and recognizes MLK's life and legacy through our vision of building a community where people are empowered to achieve their fullest potential and RISE to their highest level of personal success. This year, we asked our Team Members to reflect on MLK Day and share why it is important to them and how they spend their time observing the holiday.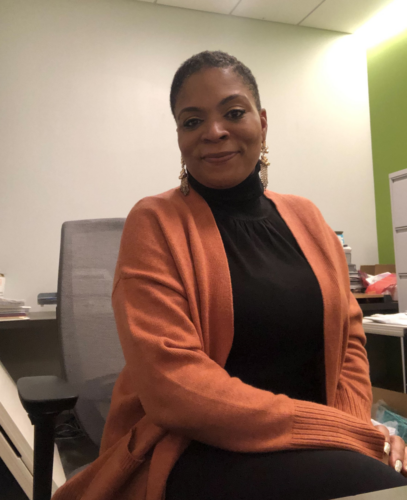 "I am the LEGACY of Rev. Dr. Martin Luther King Jr.
His strength, resilience through adversity, and desire to not just see change, but BE the change. He encourages me each day to be better than the day before."
– Dawn Y. Rhodes – Senior Office Manager, The Goodwill Excel Center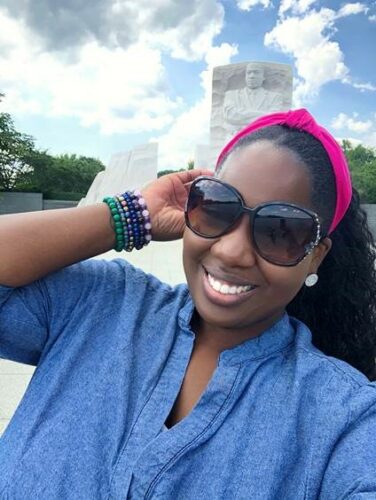 "As a member of Sigma Gamma Rho Sorority Inc., an international collegiate and non-profit community service organization, I engage in acts of service often. I recently volunteered with The Neighborhood Well, a budding non-profit that offers mobile showers to those without stable shelter. To me, MLK Day is a reminder to serve selflessly to those in need therefore, I choose to honor his legacy by serving as often as I can."
– Temica Gross – Internal Communications Specialist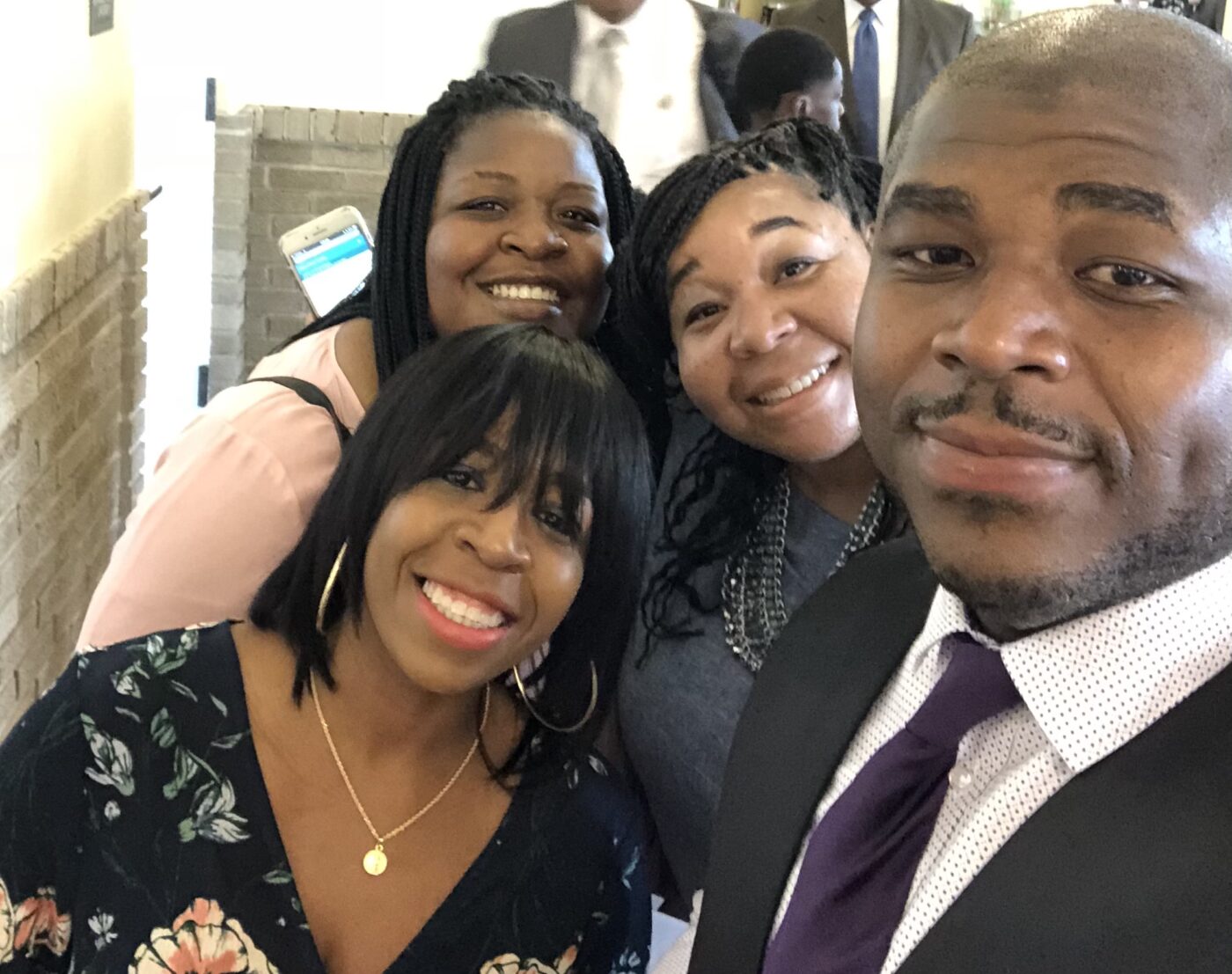 "MLK Day is a special day as I would usually spend it with family and friends, however, I now partake in the MLK Day parade with an organization named College Tribe. We gather and speak about what we are grateful for and how far we have come as a race before we march in the parade in Southeast DC."
– Jamarr Henderson – AbilityOne RISE Coach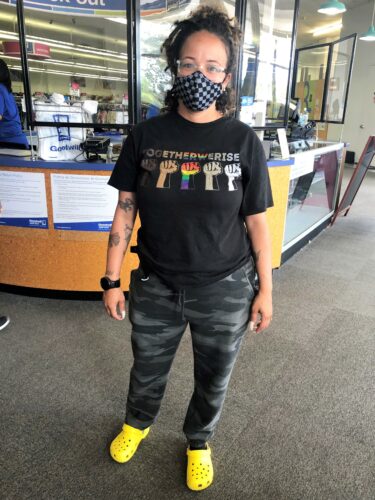 "What MLK Day means to me:
Commitments and Sacrifices.
It's a day of commitment for Non-Violence, Peace, and Love.
A day where Martin Luther King and people of all cultures come together and sacrifice themselves to push for equality and rights for all.
Let Freedom Ring!!!"
– Anita Dean – General Manager, South Dakota Avenue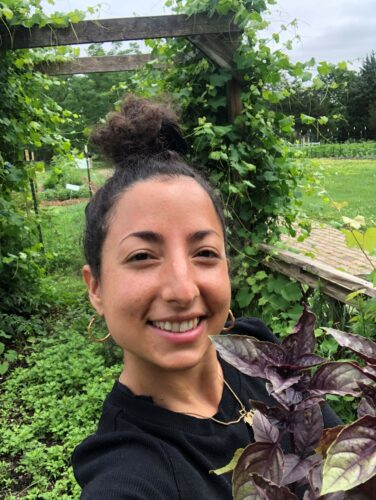 "In honor of Dr. Martin Luther King Jr. and his service to our community, I plan to use my Monday to volunteer with the nonprofit, Casey Trees. They are hosting a Community Tree Care event at Adas Israel Cemetery in Southeast, DC, where volunteers will help with weeding, mulching, and watering vulnerable trees.
Casey Trees is a Washington DC-based nonprofit, established in 2001, committed to restoring, enhancing, and protecting the tree canopy of the nation's capital. To fulfill this mission, they plant trees, engage thousands of volunteers of all ages in tree planting and care, provide year-round continuing education courses, monitor the city's tree canopy, develop interactive online tree tools and work with elected officials, developers, and community groups to protect and care for existing trees and to encourage the addition of new ones."
– Carolyn Becker – Senior Manager of Communications & Community Engagement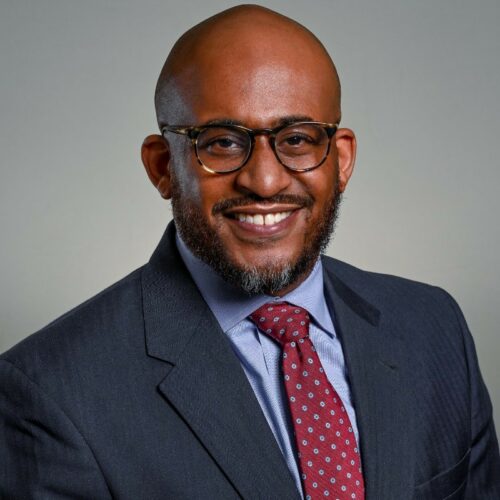 "Every year I do my best to recognize and appreciate the strides Reverend Dr. Martin Luther King, Jr. made while also recognizing the changes that are still needed. This year my family decided to honor Dr. Martin Luther King Jr.'s legacy of unwavering fight against racial injustice by making a financial contribution to an organization working for racial justice. This year, my wife and I have decided to support Collective 365. The Collective 365 is an organization that provides grant funding to individuals, non-profits, for-profits, and groups that focus on improving and sustaining communities of color through the following focus areas: Health, Education, Social Justice, and Workforce Development."
– Kent Sneed – Director of Diversity, Equity and Inclusion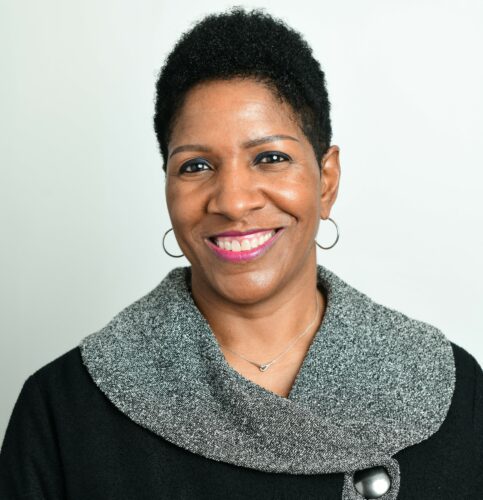 "When I think of Reverend Dr. Martin Luther King, Jr. Day, I think of Dr. King the man, and the celebration. I think of the man of God, a Reverend, a man of immense intellectual capability, a scholar, a teacher, a husband, a father, a grandfather, a brother, a friend, a neighbor.
When I think of Dr. King the man, I know that he was not a perfect person, as none of us are perfect; however, he shared a perfect message: a message of unity, brother, and sisterhood, one that we can all aspire to. Just like Dr. King, we can take every opportunity that we have, small or large, to think of the whole of humanity and not just our small part of it. We can start with our family, our friends, our community, our city, our state, our country, and our world. We can think of the celebration as not something we do once per year, but to honor Dr. King and his memory, we should strive to be Dr. Kinglike in our daily interactions. I strive to celebrate Dr. King's ideals daily, so Reverend Dr. Martin Luther King, Jr. Day will be no different than any other day for me.
Two quotes from Reverend Dr. Martin Luther King, Jr.,
"Our loyalties must transcend our race, our tribe, our class, and our nation; and this means we must develop a world perspective."
"I have a dream that one day on the red hills of Georgia, the sons of former slaves and the sons of former slave owners will be able to sit together at the table of brother-hood.""
– Monique Wiley-Crawford – Manager, Program Coaching
If you too would like to volunteer on MLK Day and/or in honor of his legacy, we invite you to explore these opportunities: