News & Events
Join Goodwill of Greater Washington in Celebration of National Custodial Worker's Recognition Day
Posted: 09-28-2020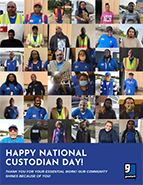 Join Goodwill of Greater Washington in Celebration of National Custodial Worker's Recognition Day
Read More
Goodwill of Greater Washington Joins Broad Effort to Observe National Disability Employment Awareness Month
Posted: 09-22-2020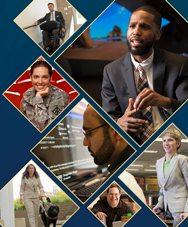 Every year, during the month of October, Goodwill of Greater Washington joins hundreds of organizations across the United States in recognizing Nation
Read More
Goodwill of Greater Washington Accepting Donations Again After Temporary Halt
Posted: 08-21-2020
Goodwill limits hours for donations. The pandemic has led to an unprecedented situation for Goodwill of Greater Washington – donation centers are
Read More
Join Goodwill In Celebration Of National Workforce Development Month
Posted: 08-17-2020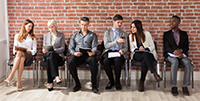 Washington, DC – As thousands of DC area residents continue to struggle to find and keep employment amid the workforce upheaval caused by the COVID-19
Read More
A Letter From the President & CEO
Posted: 06-29-2020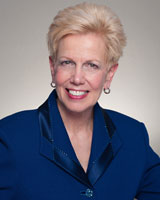 Goodwill of Greater Washington stands with individuals and organizations across the country and the world in grieving not only for George Floyd . . .
Read More
President & CEO, Catherine Meloy, Announces Store Reopenings and New Safety Protocols
Posted: 06-08-2020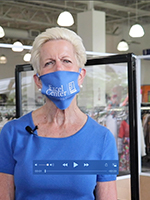 Goodwill of Greater Washington President and CEO, Catherine Meloy, announces store reopenings and new store safety protocols.
Read More
Prepare for Career Growth and Transition
Posted: 04-22-2020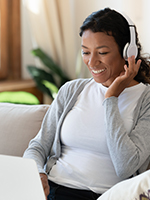 As we all navigate the challenges created by the COVID-19 pandemic, NOW is a great time to prepare yourself for career change or transition, and . . .
Read More
Your Support Truly Matters
Posted: 03-20-2020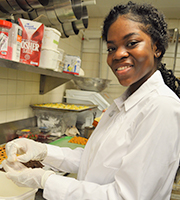 We know that the best way for Goodwill of Greater Washington to help during this difficult time is to continue fulfilling our mission. We're working
Read More
Prefer to Shop from Home – Visit Our Recommerce Store Online
Posted: 03-18-2020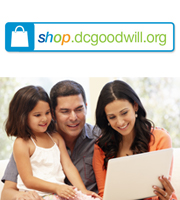 After you've shopped for food and essential supplies, don't forget you can also shop with us online at shop.dcgoodwill.org for a range of items that
Read More
Give A Meal And Help The Community
Posted: 03-18-2020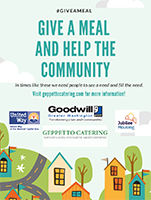 During these trying times, we have to unite with one another to do all that we can and help those truly in need within our greater Washington
Read More
---
---