The Power of Donations During a Global Crisis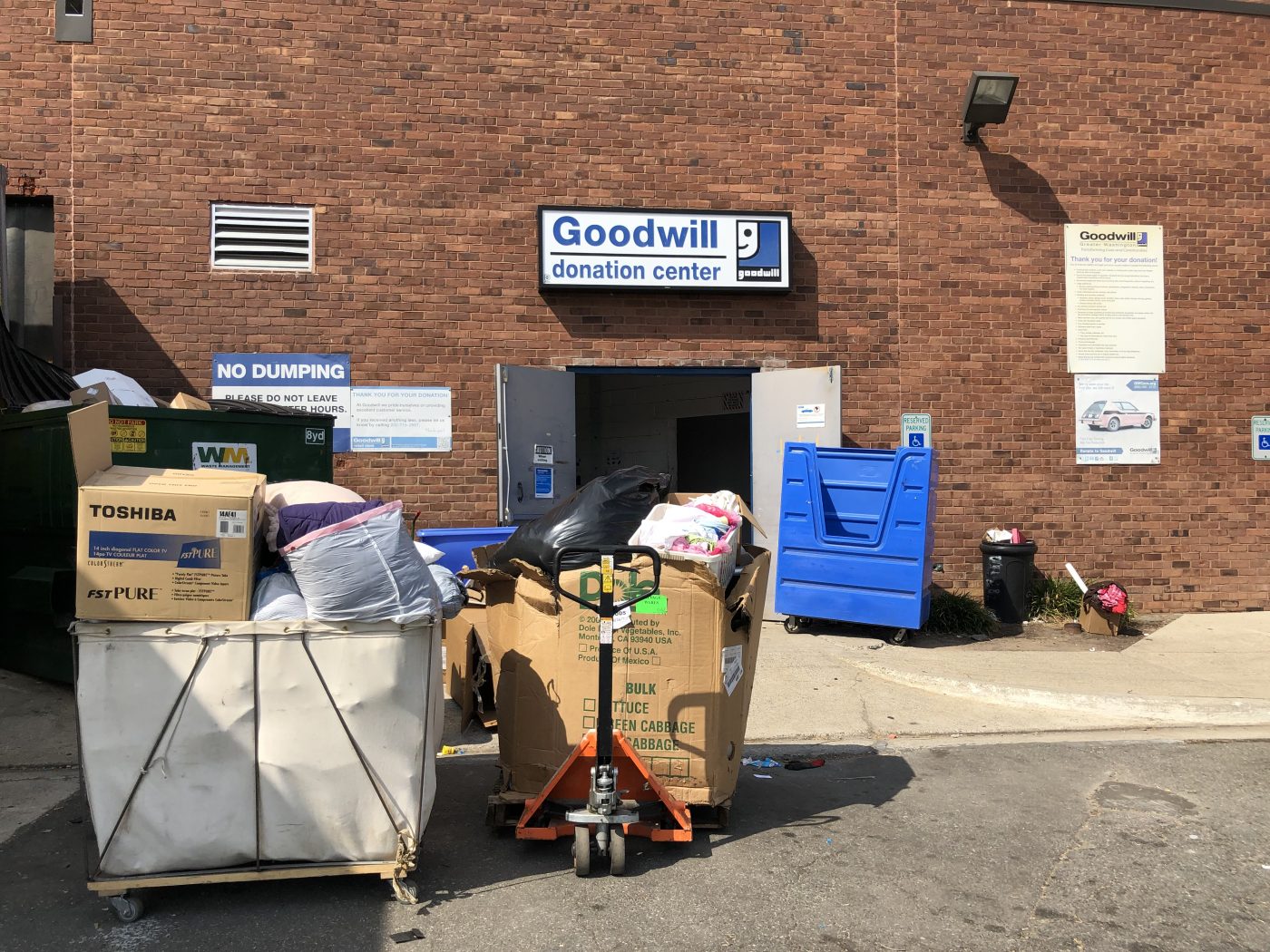 This week marks another Earth Day celebration, and although it's mostly taking place virtually, no matter where you are – you can still make a difference. A difference with your spring cleaning. In a variety of ways, unwanted items change lives.
One of the most popular activities within all households during this time of COVID-19 is ongoing spring cleaning. Some have just started this house-wide task, and some are already at round 3. No matter what stage you are in with de-cluttering, your final results will leave you with a collection of unwanted items that should be destined for the nearest donation center, not the trash.
It's times like these that reveal the true power of donations. Unwanted items affect the mind, the community and the environment through the following:
Protecting the Environment: Goodwill of Greater Washington's Donation Centers are open daily from 10 AM – 5 PM until further notice. At these sites, the community can extend the lives of their unwanted goods through donations, instead of leaving them out on the curb. In 2018 alone, Goodwill kept more than 41 million pounds of waste out of area landfills through our stores and salvage operations. 
Maintaining Mental Health: Spring cleaning in and of itself can help reduce anxiety and help one feel a sense of control when a home is cleaned and cleared. According to Huffington Post, decluttering can also give you a sense a joy when you open closet doors to find an aesthetically-pleasing clean space. Lastly, if you can't make it out to a donation center, the mere sight of donation bags that need to be donated when it's safe to go out are a tangible, gratifying sign of productivity and progress.  However, don't be tempted to throw those bags away due to angst! 
Fueling the Community: Without donations, Goodwill wouldn't be able to funds its mission of providing no-cost job training programs and education to the community. The sale of donations is,essentially, Goodwill's method of "fundraising." Other nonprofits might focus more on special events or direct mail solicitations as their primary methods of fundraising. Goodwill does it through its 20 stores across the greater Washington area. Therefore, without revenue from our retail operations, we wouldn't be able to serve our associates and those in need in the community. 
A Source of Affordable Necessities: Adding to the point above, donations directly create Goodwill's affordable inventory for our community. After donations are processed, reviewed and organized, we push sellable goods out to the store floor for the community to purchase. Goodwill is always known as a place for everyday items that are at a lower cost, compared to other retailers. And at the end of COVID-19, a need for inexpensive quality items will be larger than ever before. 
The next time you organize and declutter, we hope that this overview helps you look at your unwanted items in a different and deeper way. With just one shirt, one spatula or one basket – you can make a true, lasting and sustainable impact within the community and in yourself.
**Until Goodwill of Greater Washington can reopen its retail stores, we will not be accepting donated furniture, due to limited storage space.**