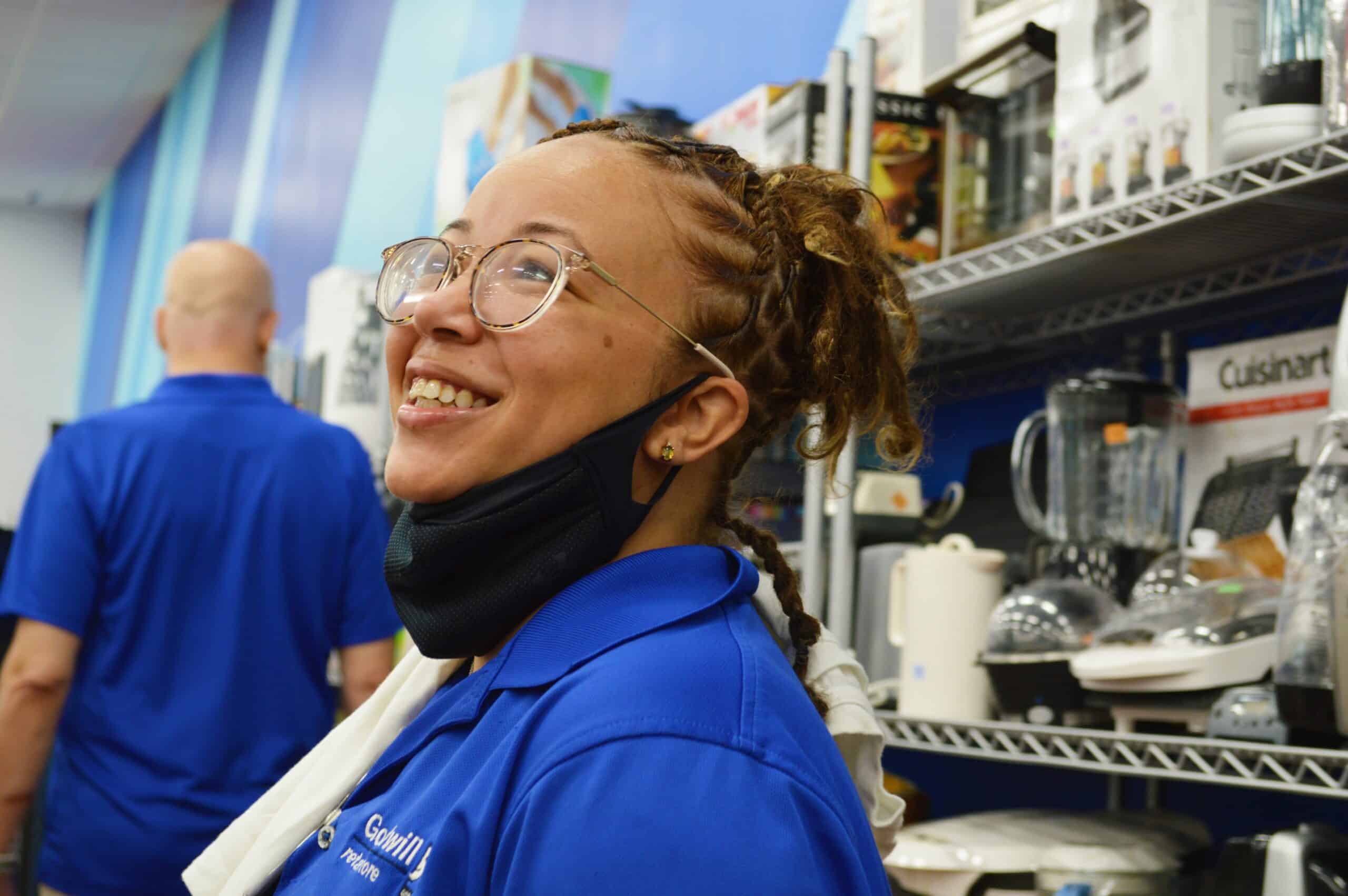 WHAT WILL 2023 BRING TO GOODWILL OF GREATER WASHINGTON?
As we welcome 2023, Goodwill of Greater Washington plans to continue investing our time and resources toward a collection of priorities that fall into one of three overarching buckets: 
1. Modernize Infrastructure, Systems, and Capacity
2. Accelerate Investment in People and Culture
3. Plan and Execute Growth with Intention and Creativity
While a cliché, at Goodwill we firmly believe our people are our greatest asset and our community's strongest advocates.  These three pillars will help keep Goodwill focused on serving both our internal and external constituents built on a foundation of our core values of Respect, Integrity, Service, and Excellence, and a DEI culture that champions inclusion and fosters a civil workplace.
I. Modernize infrastructure, systems, and capacity
Our goal is to ensure Goodwill's infrastructure, systems, and capacity enables all team members to work effectively and efficiently and supports sustainable growth.  We will concentrate on updating our recruitment, financial management, and internal communication systems.
II. Accelerate investment in people and culture
We intend to continue building a learning culture that attracts, develops, supports, and engages diverse talent. Growing our team members from within through internal training programs, career pathways for promotion, and supportive services are paramount to Goodwill's success and impact on our community.
III. Plan and execute growth with intention and creativity
We want to approach growth in innovative and deliberate ways to broaden our reach and increase our community impact.  In 2023 we will continue to aggressively seek out expansion opportunities that will enhance our ability to fulfill our mission, and dramatically transform our influence on environmental and social sustainability.
The goals in our strategic plan are aggressive but also achievable and measurable.  We will continue to hold ourselves accountable and expect our community to do so as well. 
Thank you for believing in Goodwill of Greater Washington, and Happy New Year!