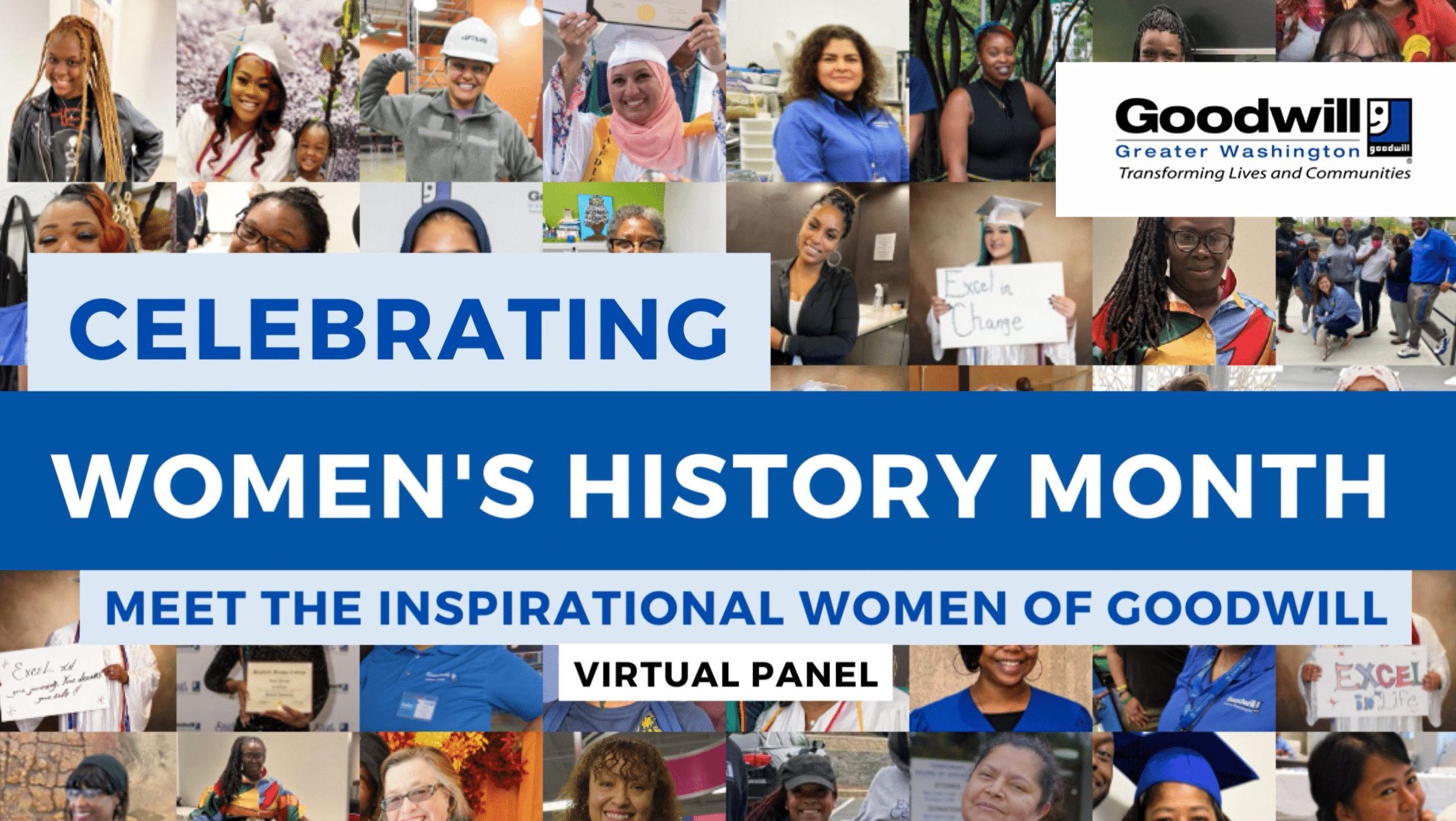 To conclude our month of recognition and celebration for Women's History Month, our Goodwill Team put together a Women's History Month panel to give you the opportunity to meet our inspiring female leaders across the organization. We invite you to tune into this pre-recorded virtual panel to learn wise words about their unique experiences as female leaders navigating the workforce and employment with our Goodwill. They are truly making a difference throughout Goodwill and the communities we serve. This year, we are honored to hear from our very own:
Raenita Hector, Project Manager at FDA, Contracts
Melissa Hook, Regional Director
Haley Smyser, Grants Manager
Cheryl Wesley, Director of Talent Management
Goodwill of Greater Washington Women's History Month 2023 - Virtual Team Panel from Goodwill of Greater Washington on Vimeo.