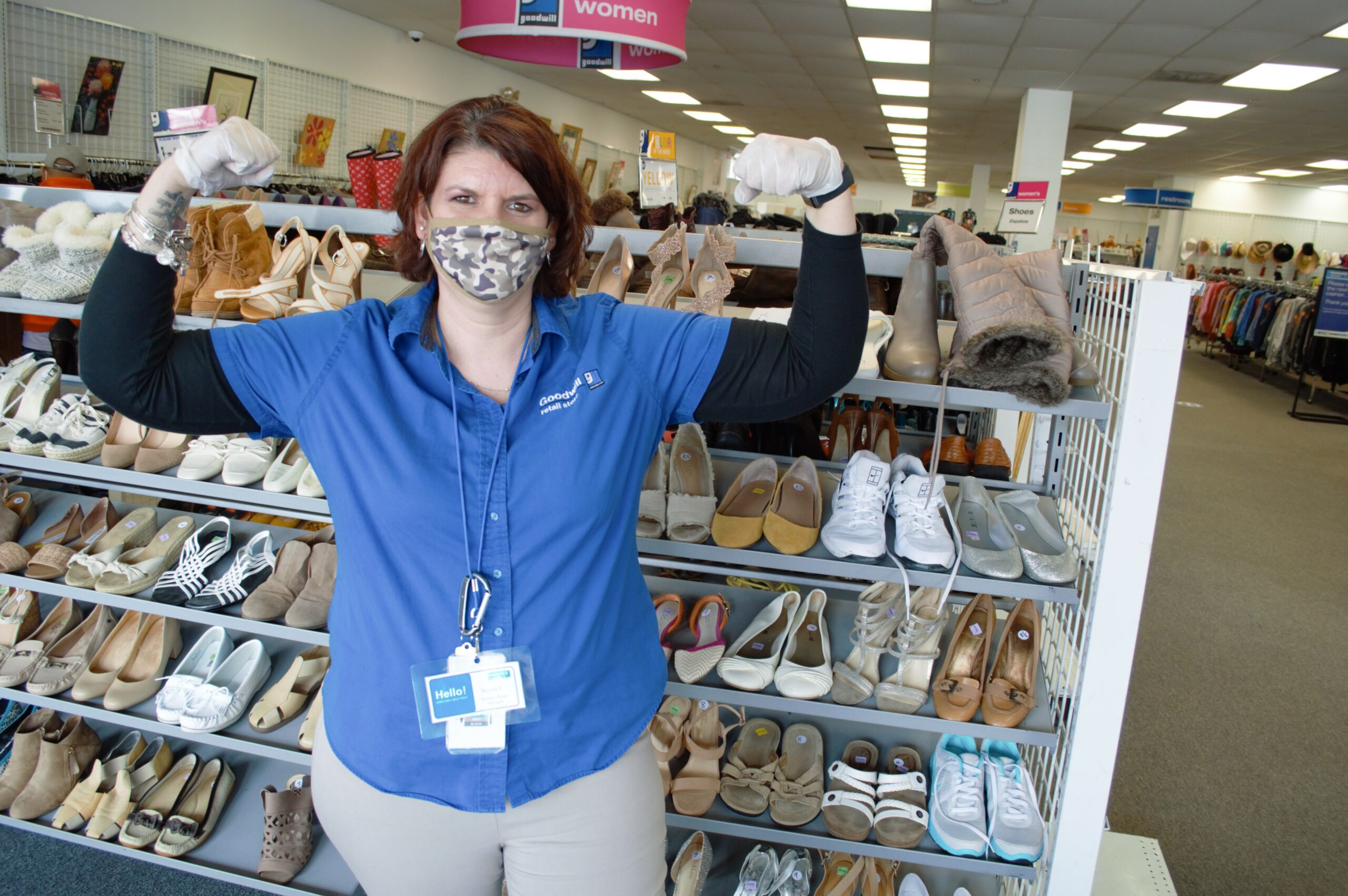 Once again, we are proud to celebrate Women's History month by shining the spotlight on another of the many strong, successful women who help shape the mission of Goodwill of Greater Washington.
This week it's Nicole Pokorski, the Assistant Retail Manager at our Herndon, VA store.
Nicole started at Goodwill in 2015 as a part-time Sales Associate. At the time, she had a disability, was living on the road and had just exited a 17 year marriage. She was struggling quite a bit, needed to get her kids back, and secure a stable job.
That's when she looked to apply at Goodwill. After visiting all of our stores to get a sense of the location and environment, she decided to apply for a position at our 8228 Alexandria, VA location. Nicole joined Goodwill because she knew we hired individuals of varying abilities. Also, she loves thrifting.
Nicole has progressed from being a part-time sales associate to full-time-sales associate in Alexandria to Team Lead in Fairfax to Retail Assistant Manager at our Sully Station, Centerville, VA store to her current position in Herndon. All in the span of six years!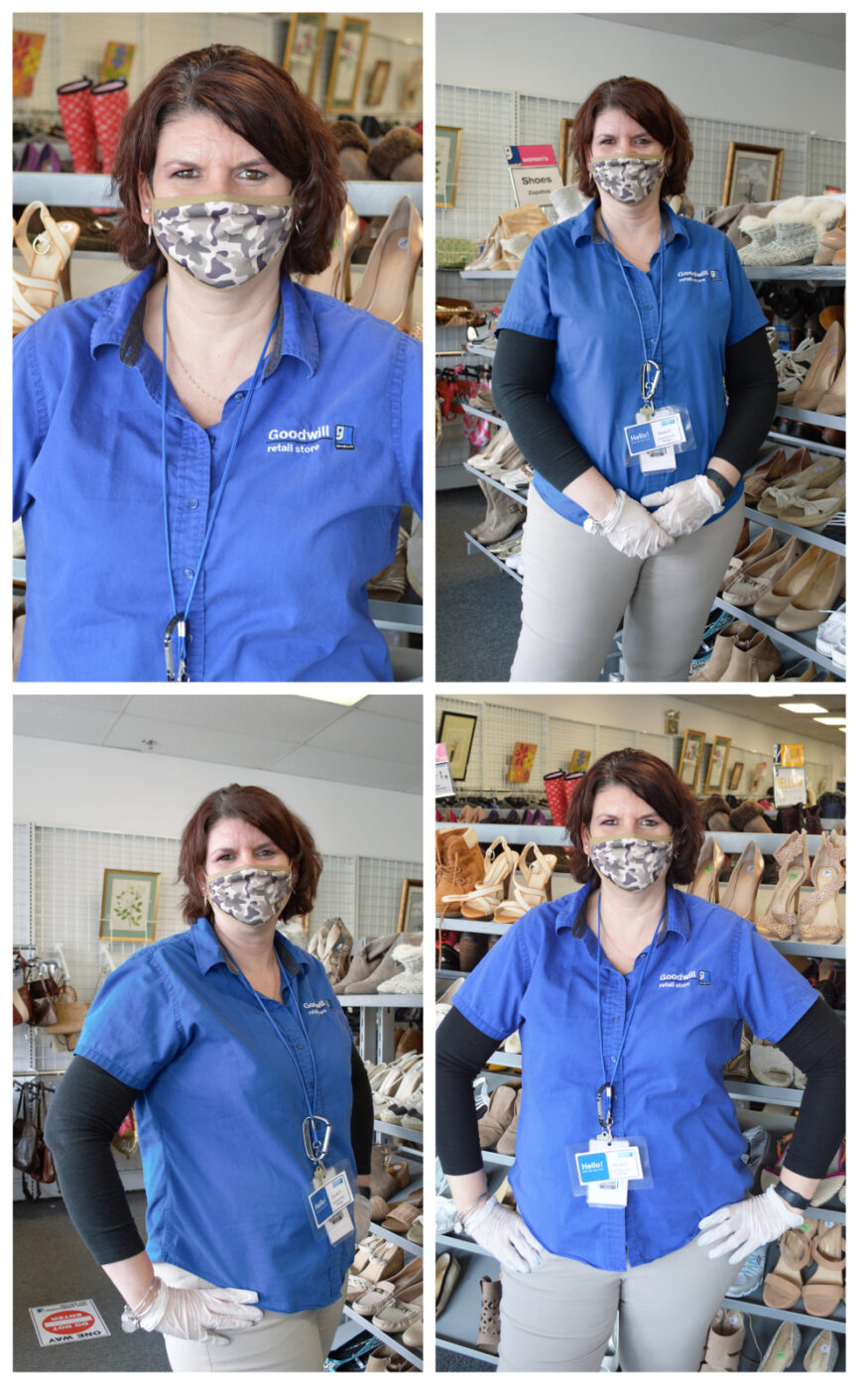 Q: What is it like working at Goodwill?
NP: Goodwill is almost like a dream job – I love being a part of it. I love making our customers happy and what Goodwill does for the community. I also truly value our roundup program. (*When you round up the cost of your purchase at Goodwill, those extra pennies help Goodwill provide free job training and career coaching to people with disabilities and disadvantages, as well as our own retail associates.)
Q: Who has helped you in your career path at Goodwill?
NP: Robert, who is the General Manager of our Fairfax store has been a mentor to me. I also get inspiration from Melissa Hook, one of our Regional Managers. Jose Padro, the Manager at the Liberia Avenue Goodwill, is someone who I look up to when it comes to leadership skills. Oh, and my Mom – she passed away, however, she inspires me every day. No matter what, she was always proud of me and I am strong because of my family.
Q: Tell us more about your family.
NP: One of my sons works at the Liberia Avenue Manassas Goodwill store. My other son is in the military. And, I have been in a loving relationship with my partner Abdul, for about six years. Oh, and thanks to Goodwill, I was recently able to become a homeowner!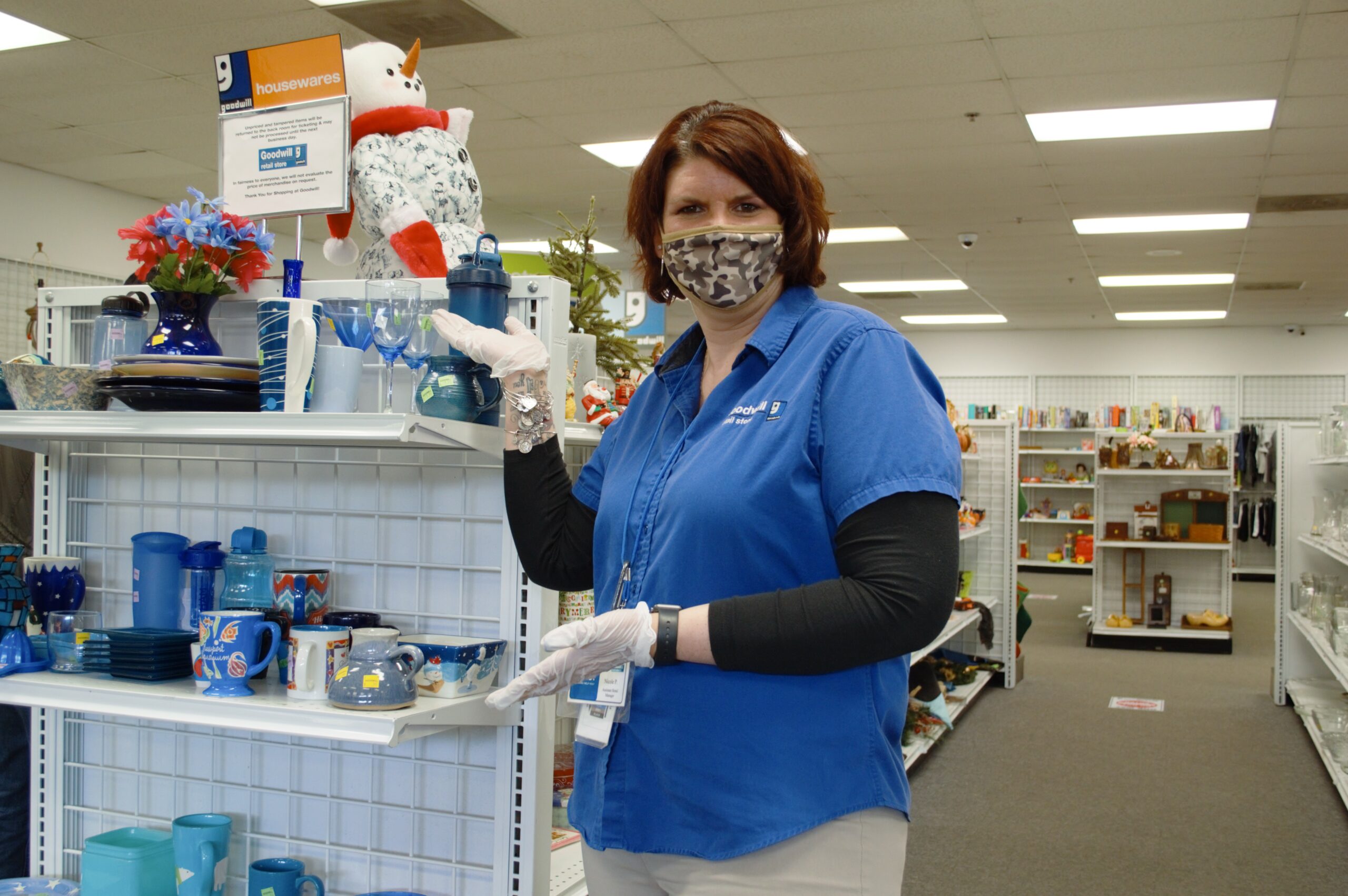 Q: Any favorite quotes?
NP: I have two. One was on a sign at our Fairfax Goodwill store: "Grab it now, tomorrow it might be gone forever." My other favorite quote is: "Don't sweat the small stuff, everything is small stuff."
Her co-workers describe Nicole as positive, cheerful and supportive. We are more than thrilled that she is part of our team. Thank you, Nicole – for all you do!
As part of Women's History Month – what woman has mentored or inspired you during your life's journey?
Interested in joining our Goodwill family? Start your career with us by visiting careers.dcgoodwill.org.
---