What is the Color of the Week for Goodwill?
Goodwill is known to offer up some of the nation's biggest bargains, but with the weekly in-store sales, we go even further. At Goodwill of Greater Washington, our version of the sale runs daily. That means 50% off every day of the week, depending on the color of the week.
We have five colors:
Lavender
Green
Orange
Blue
Yellow
For example:
On an orange week, all items with an orange tag, sticker, or barb are 50% off for everyone.
No memberships, no coupons, forget Black Friday – our 50% off sale runs every day of the week, all year round. Only the best prices and pure shopping freedom for all!
When Does the Color of the Week Change?
There is one color for each week (Monday through Sunday), at which point the next color goes into effect for the following week. The color weeks are always in the same order, so many in the community don't even need a schedule because they know it by heart! Once all five colors have been cycled through, the cycle begins again.
Is the Color Sale Online?
Unfortunately, the Goodwill, 50% off sale is only for our retail stores. That doesn't mean you can't still get incredible value (plus the added convenience) of shopping Goodwill online – but for half-off items, you're going to have to come to see us in person!
Goodwill Color of the Week Schedule
To find out what Goodwill color tags are being used in a particular week, you can, of course, visit a local retail store. But you don't have to put that much effort into your search – you can bookmark (and share!) this page to easily access the online schedule any time you want.
View the "Color of the Week" Calendar
Rewards Club Members: Just by joining you will now receive a 75% discount on all designated items during our Color of the Week Sale. Not a Rewards Club member? Join the Goodwill Rewards Club
Across the nation, the Goodwill Color of the Week sale is recognized as the bargain-hunter's delight. While many Goodwill's have their own spin on the initiative, there's no denying the value offered by Goodwill sales everywhere. The Goodwill communities here in DC, Virginia and Maryland, are always seeking the best price for items, so its no surprise that local stores are buzzing every time a new week begins.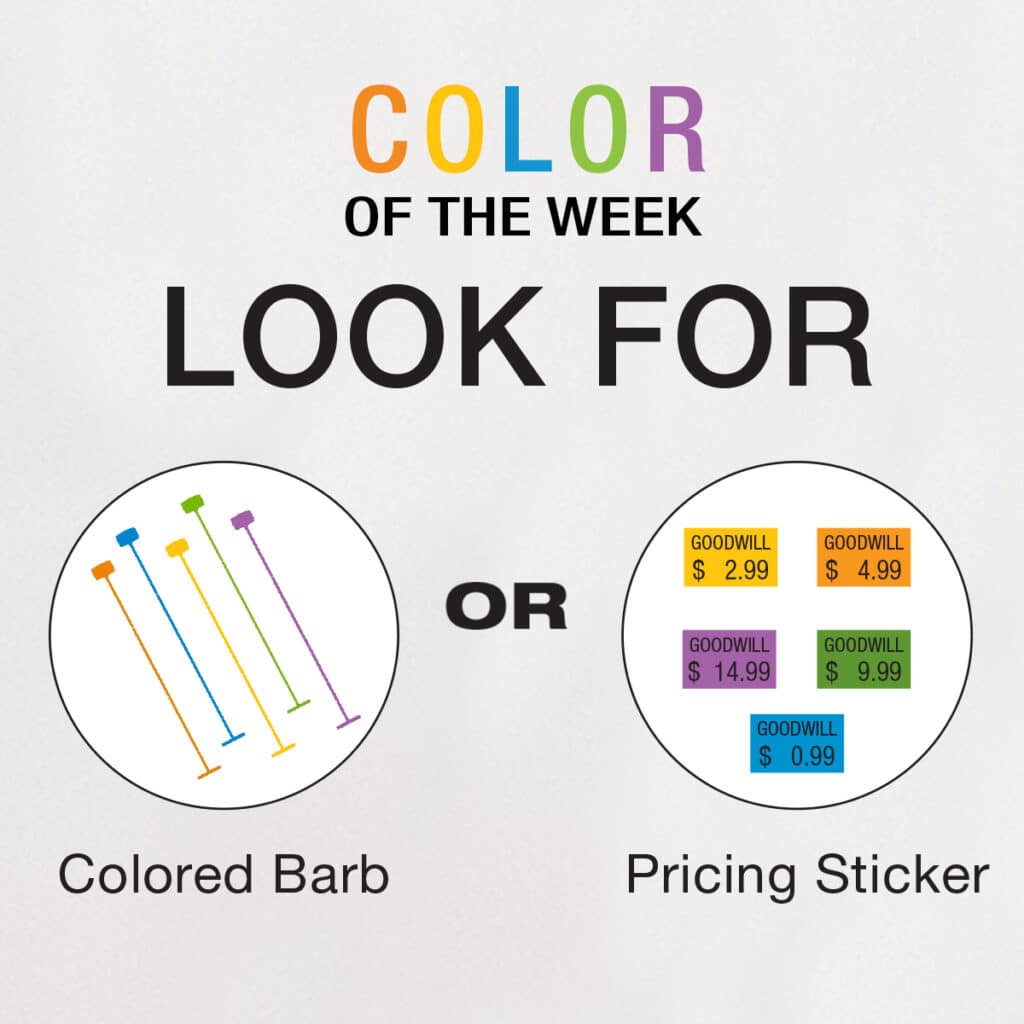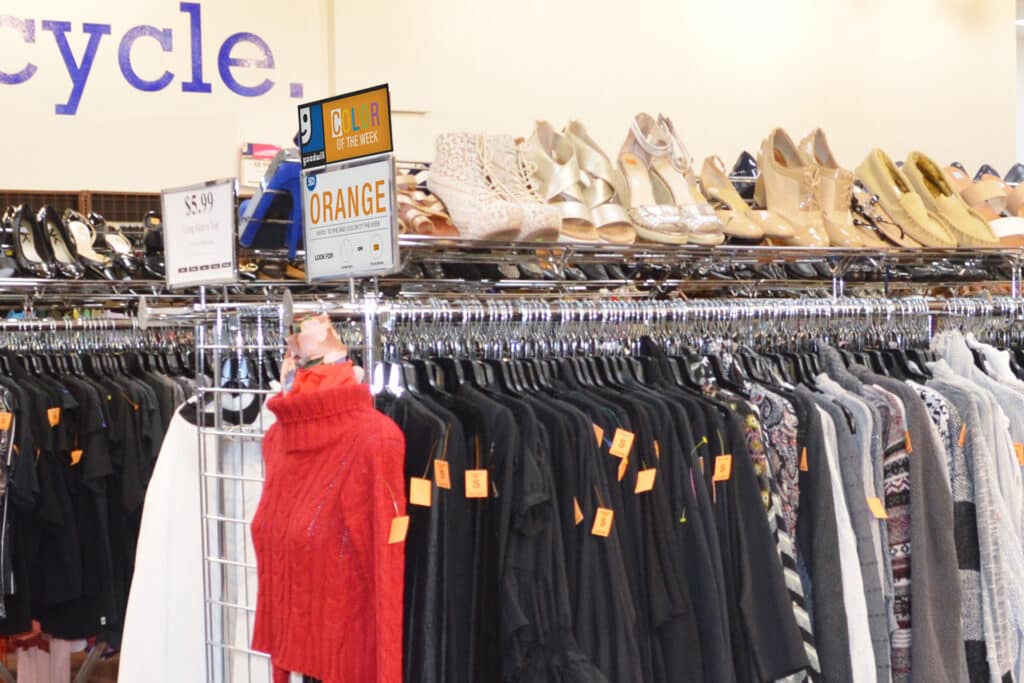 ---
Color of the Week Sale Program Disclaimer
Discount valid on sale items only. No coupon required. Excludes new goods, furniture, computers, laptops, and tablets. Offer subject to change. Discount applies at Goodwill of Greater Washington locations only.
Every donation and sale helps Goodwill provide free job training, education, and placement services to people faced with barriers to employment.