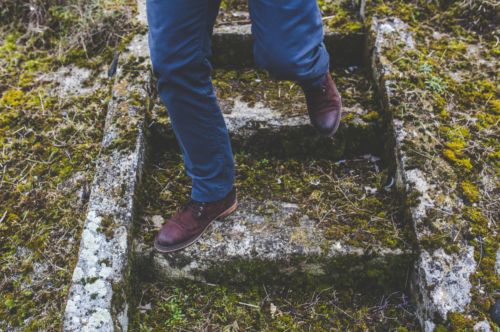 When this whole WFH business began (what seems like years ago), many of us greeted it with a collective "ugh". The disruption of our daily routine was fraught with physical and emotional challenges. However, after a period of adjustments, the silver lining of this change of work venue has been the elimination of our daily commute.
According to the Census Bureau, the average daily commute in the US is 26.2 minutes. In the DC area our times are greater – around 43 minutes EACH WAY. That means, thanks to the pandemic, many of us have actually gained an hour and a half of free time every workday.
The question is – what can we do with this newfound freedom? The absence of soul draining bumper-to-bumper crawls opens up a world of possibilities. Rather than using that extra time for "work", think of it as "me" time.
In days of yore, that in-car commute allowed us to prep for the coming workload and decompress from the same. It also served as a buffer between work and real life. Those lines have become blurry so here are some thoughts on the virtual commute:
Get in a routine – Regardless of how you use that time, make it a habit. If you think of your "commute" as a time of transition is can help you organize your day more effectively. Plus, there is something comforting about routines. They keep us on track and can help us focus.
Create a commute – Though the length of your actual commute may be dictated by the square footage of your home, you can still create a pretend commute. It does not have to be as long as your "real world" one was but a fifteen minute buffer at the beginning/end of your workday can be a useful buffer.
Make a list – OK, I'll admit – I'm not a big list maker. But a mental checklist can be a good way create that boundary between work and real life. Think of what you did when you used to commute. Listen to the radio or a podcast? Call friends? Stop for breakfast? Whatever your previous commuting routines were, think about how you can use them in your new reality.
Take advantage – Remember how you used to say you didn't have time to…. Well, now you do. All those things you had put off – working out, meditating, meal prepping, etc. – can now be incorporated into your virtual commute. You can turn what was once a stressful time into one of enrichment. Not a bad trade-off.
Working from home does provide us with an incredible amount of freedom. The downside is if we do not create that boundary between work and home, we can fall into the workaholic trap.  Our commute had drawn the line between the two worlds.  Now it is up to us to redraw the lines.
One last thought. A recently released study says that the average American would save about $4,000 per year by working remotely. Add that to your list.
Article References:
https://www.theladders.com/career-advice/this-is-how-much-money-the-average…
---