3 Ways to Style a Festive Holiday Sweater for the Virtual Office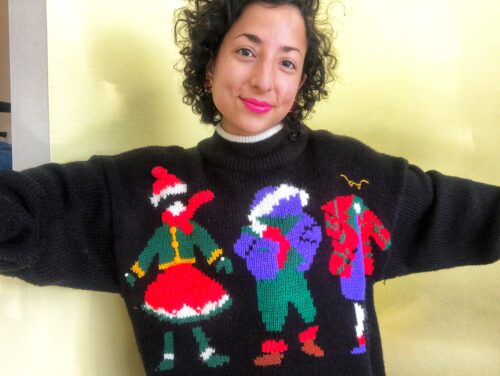 For last week's blog post, we reviewed the variety of ways that one can safely celebrate the holidays virtually with colleagues this year. 
Once celebration planning is in order and the virtual holiday party date is on everyone's calendars, it's time to start figuring out what you'll wear…..on  a Zoom screen. Although COVID-19 has altered literally everything that we do, isn't it still worth trying to win your organization's holiday-themed, 'Best Dressed,' award?
Wearing items that make you feel good is proven to boost one's confidence. We think it's safe to assume this applies to holiday attire – a sartorial way to boost the joyous spirit! 
If you need a little help with styling, here are some sustainable-focused, festive and fun tips.
1.) You don't need a "holiday" sweater to get in on the fun!
Festive holiday sweaters make their rounds once a year. Then, after the holidays conclude, they make their way to Goodwill or sit in the back of the closet, taking up much-needed space.
This year, we challenge you to thrift a fun sweater that isn't necessarily holiday-themed. These can easily be styled using accessories, makeup or craft items like tinsel to elevate their seasonal appeal.
Vintage sweaters are especially excellent options to choose from. The sequins and glitz found on many will glimmer through Zoom or Teams, prompting colleagues to ask about your thrift-finding skills. 
Even a striped or simple polka-dotted sweater that you already have in your winter wardrobe can be incorporated into a holiday party look!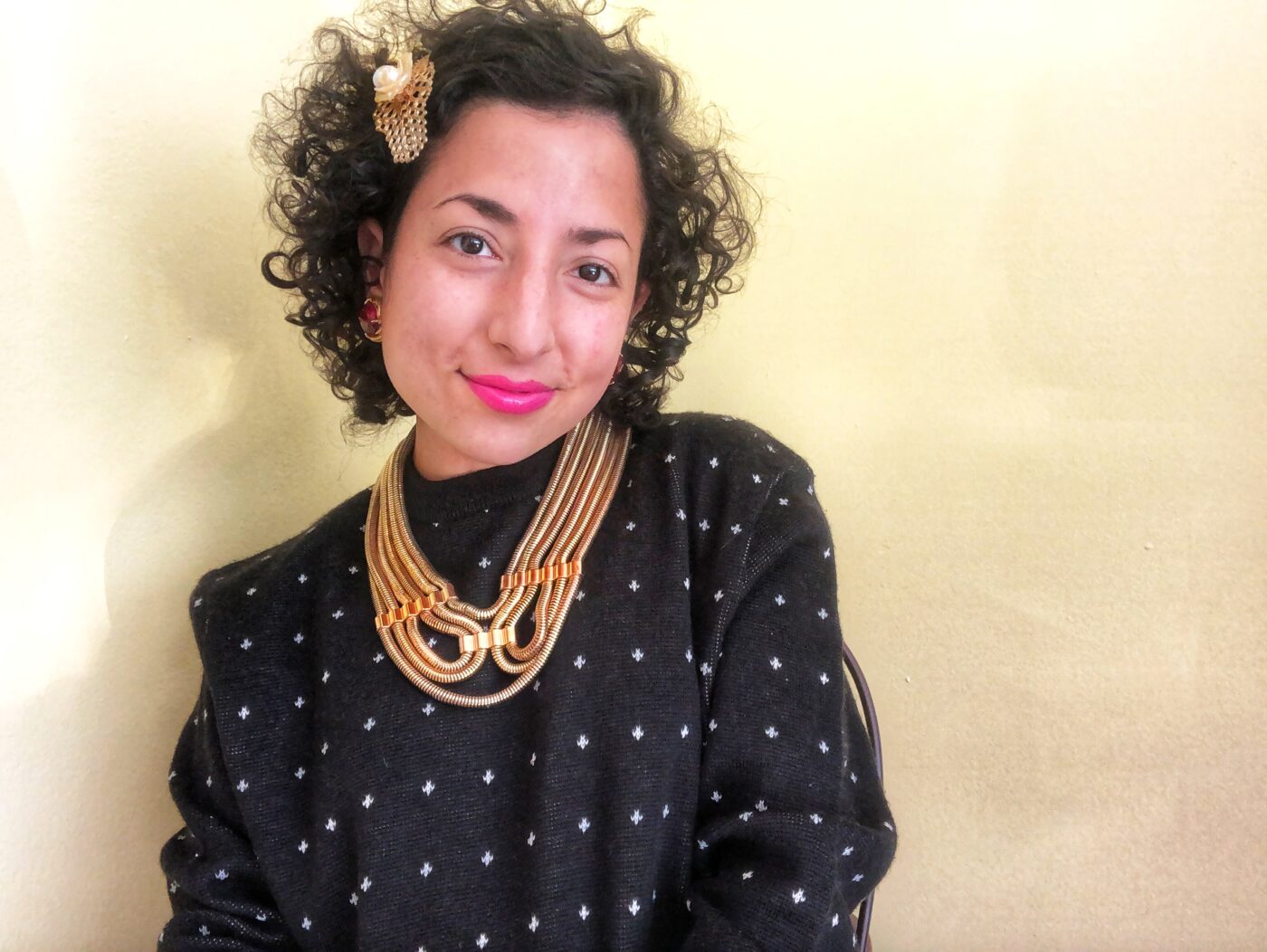 2.) Make a statement with vintage.
As noted briefly above, vintage sweaters embellished with sequins and beads are always head-turners. They automatically look festive due to their glamorous. light-catching and and fancy aesthetics.
What's great about these retro show-stoppers is that you can wear them to both the online holiday party and at other family events through January 1st! New Years is all about the glitz, and if you score a sweater that can be worn to multiple occasions, you'll save some money that can be allocated towards other needs in 2021.
Here's one more reason to get you to hop on the vintage train – traditional festive holiday sweaters sport designs that are centered in the middle of a garment, making them hard to be seen on Zoom.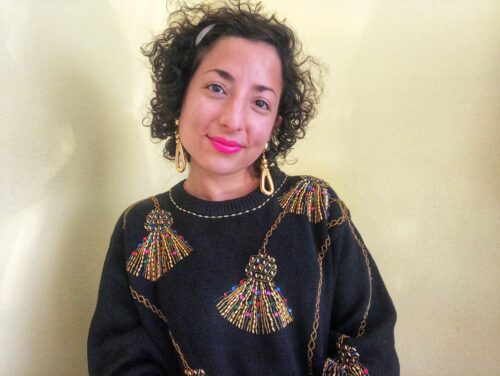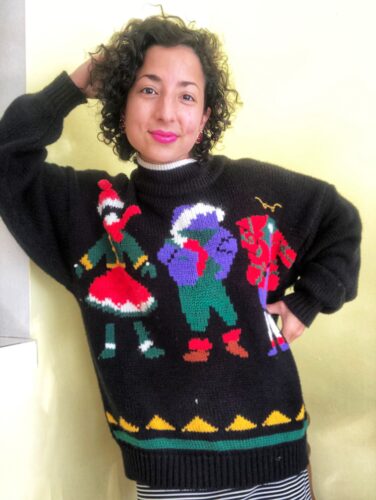 Vintage sequin pieces, on the other hand, are sometimes decorated with beads towards the top/on the neckline. These fun embellishments are more easily seen in the virtual world.
3.)  No sweater? No problem.

If you couldn't find that holiday sweater in time, accessories work wonders too. Big chunky earrings (you can score some unique ones on shop.dcgoodwill.org), holiday home décor as jewelry…..the options are affordable and endless.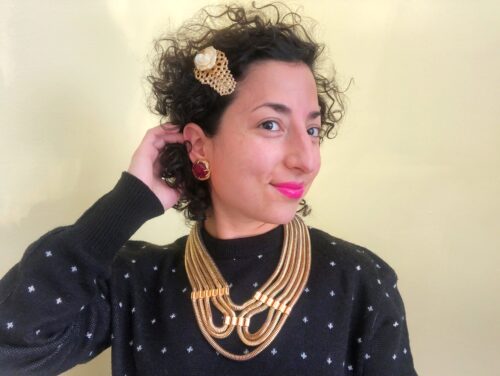 Here are some pieces we've thrifted that can be worn on screen. If you ask nicely, you might be able to borrow them! 🙂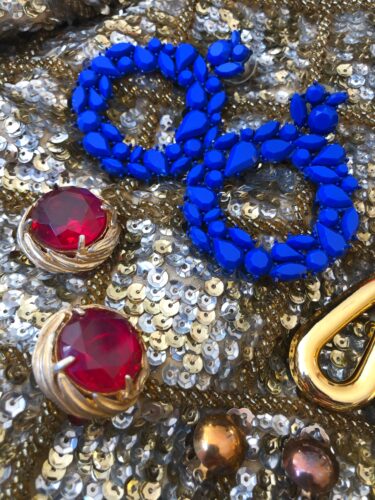 The virtual world can't and won't stop the holiday spirit. It's the little things, like dressing up, that can lift spirits and help us forget, even if just for a second, that COVID-19 is still upon us. 
I hope that everyone has a safe, joyous and happy holiday season! Please be sure to celebrate the holidays safely, even when surrounded by loved ones and family.