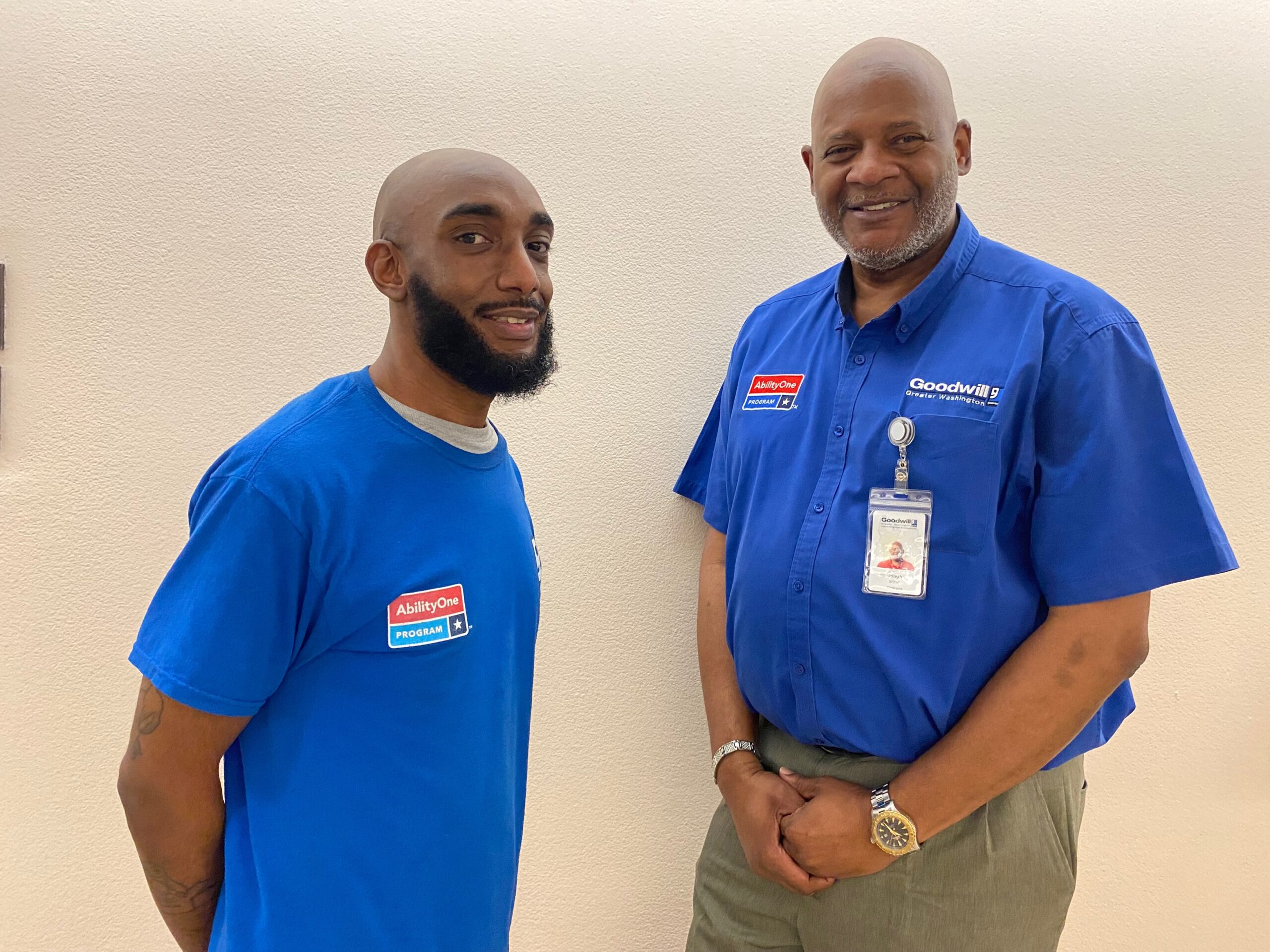 Goodwill is a very diverse social enterprise.  The revenue generated from its business operations funds the charity's free job training, education, and employment programs for people with disabilities and disadvantages.  
While most people know Goodwill for its chain of donation centers and sustainable retail stores, Goodwill also operates a variety of other businesses that you may not hear as much about.
Here are five unexpected places where you'll find Goodwill of Greater Washington team members.
5.  The Cherry Blossom Festival - Goodwill operates a robust custodial business cleaning millions of square feet of government office space at such places as the US Geological Survey and the Bureau of Engraving and Printing. But Goodwill also takes its janitorial business on the road providing cleaning services for large community events, one of them being the Sakura Matsuri Japanese Street Festival. The fair attracts tens of thousands of visitors to the city every spring as one of the highlights of the National Cherry Blossom Festival.  So if you see someone helping to keep the grounds clean at this year's Sakura Matsuri festival, please say hello because they're probably a Goodwill team member.
4. The National Gallery of Art - While some Goodwill team members may have artistic talent, you won't likely see their artwork on the walls of the National Gallery of Art.  But you will see their artwork on the grounds of the gallery.  Goodwill is responsible for the maintenance of the grounds, keeping the building's exterior clean and well-maintained.  So, when you visit the gallery and can't help but admire what you see before you even enter the museum, a Goodwill team member probably deserves the credit.
3.  Goodwill Sustainability Center - In 2022, donations to Goodwill of Greater Washington kept more than 30 million pounds of material out of area landfills. Last year, Goodwill also began recycling plastic bags in partnership with Trex. The plastics are used in Trex composite decking and fencing.  While the donations are accepted at all of Goodwill's retail stores, the real work begins when they are shipped to the nonprofit's sustainability center in Forestville, MD, where the plastics are bundled and sent to Trex. So, the next time you walk on a composite deck, take a closer look at it because a plastic bag you donated at Goodwill may be right under your feet.
2. The Goodwill Excel Center Adult Charter High School - Did you know that Goodwill of Greater Washington operates not one but two high schools?  The Goodwill Excel Center has campuses in Northwest and Southwest Washington, DC.  The Excel Center primarily serves adult DC residents who want to return to school to earn their high school diploma and is the only adult charter high school in the District to award a diploma rather than a GED.  Goodwill's mission statement reads, "Transforming lives and communities through the power of EDUCATION and employment."  We have plenty of valued team members fulfilling that education piece.
1.  The State of the Union Address - Every year since 2017, other than 2020 - 2022 due to the pandemic, Senator John Kennedy of Louisiana has invited a member of the Goodwill custodial team at the U.S. Senate Office Building to be his guest at the State of the Union address.  
This year, Sen. Kennedy invited Marquise McGill to join him.  Marquise is a Washington native who grew up in the southeast corner of the city.  He works in the Russell Senate Office Building as part of the AbilityOne program.
Sen. Kennedy said, "Marquise brings an incredible attitude and ability to the Senate. He and his colleagues make so much of what we do here possible. Marquise has already distinguished himself as an outstanding member of his team and hopes to one day run his own custodial business. It's my honor to attend the State of the Union address with someone who has invested in his community and who helps keep the Senate running smoothly".
As you can see, Goodwill team members can be found working inside and outside some of the most fun, environmentally sustainable, and important places in our nation's capital. 
So, now you know!