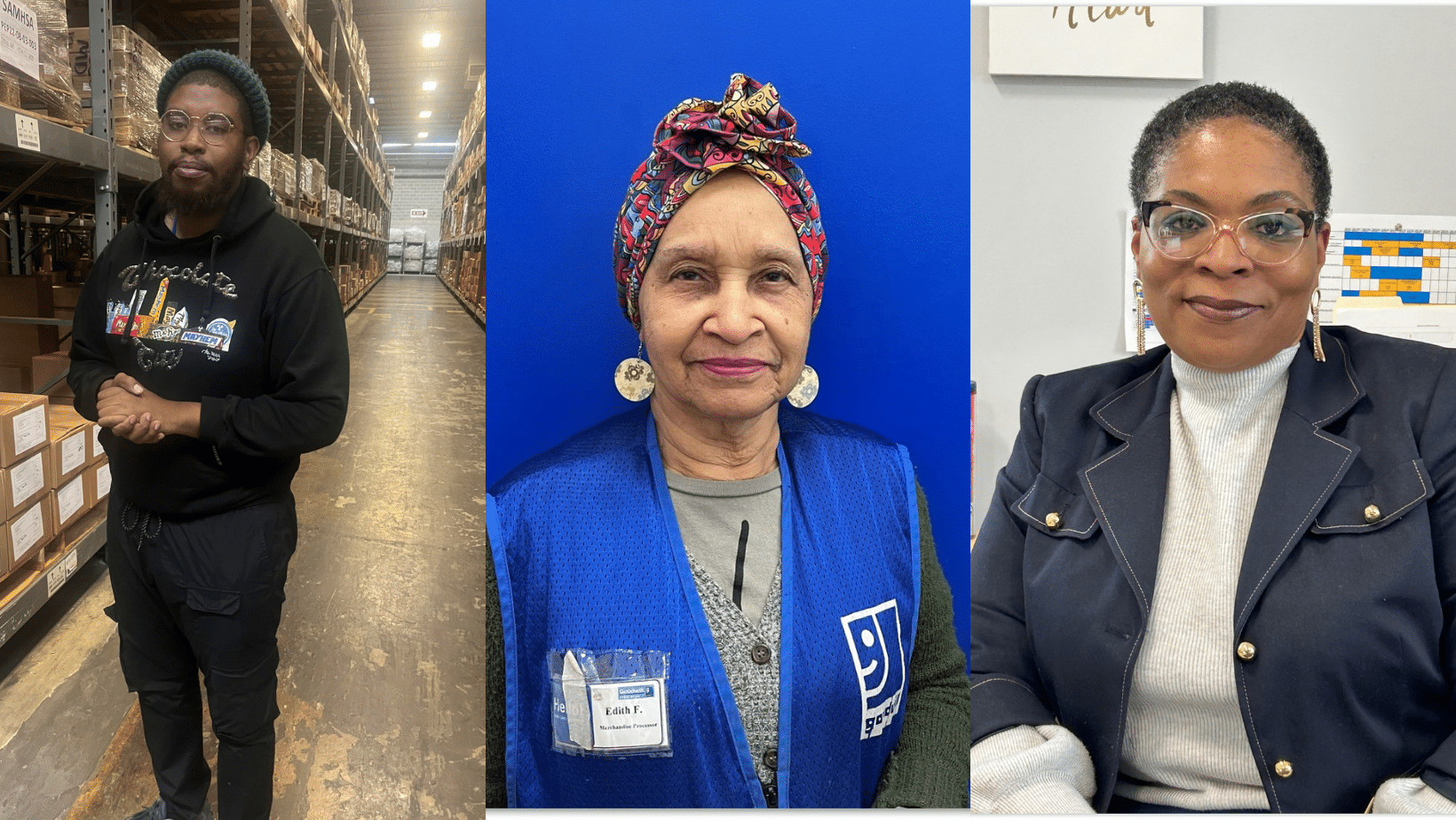 Each year, Goodwill of Greater Washington holds its annual Celebration of RISE Breakfast and Awards Ceremony.  The event, held this year at the National Press Club, provides an opportunity for hundreds of members from our retail, contracts, community impact, education, and administrative teams to spend some quality time together, which can be difficult being a very geographically diverse social enterprise.  
Our Annual RISE celebration was also perfectly timed to kick off Goodwill Industries Week, another opportunity to spotlight the Goodwill mission — transforming lives through the power of work.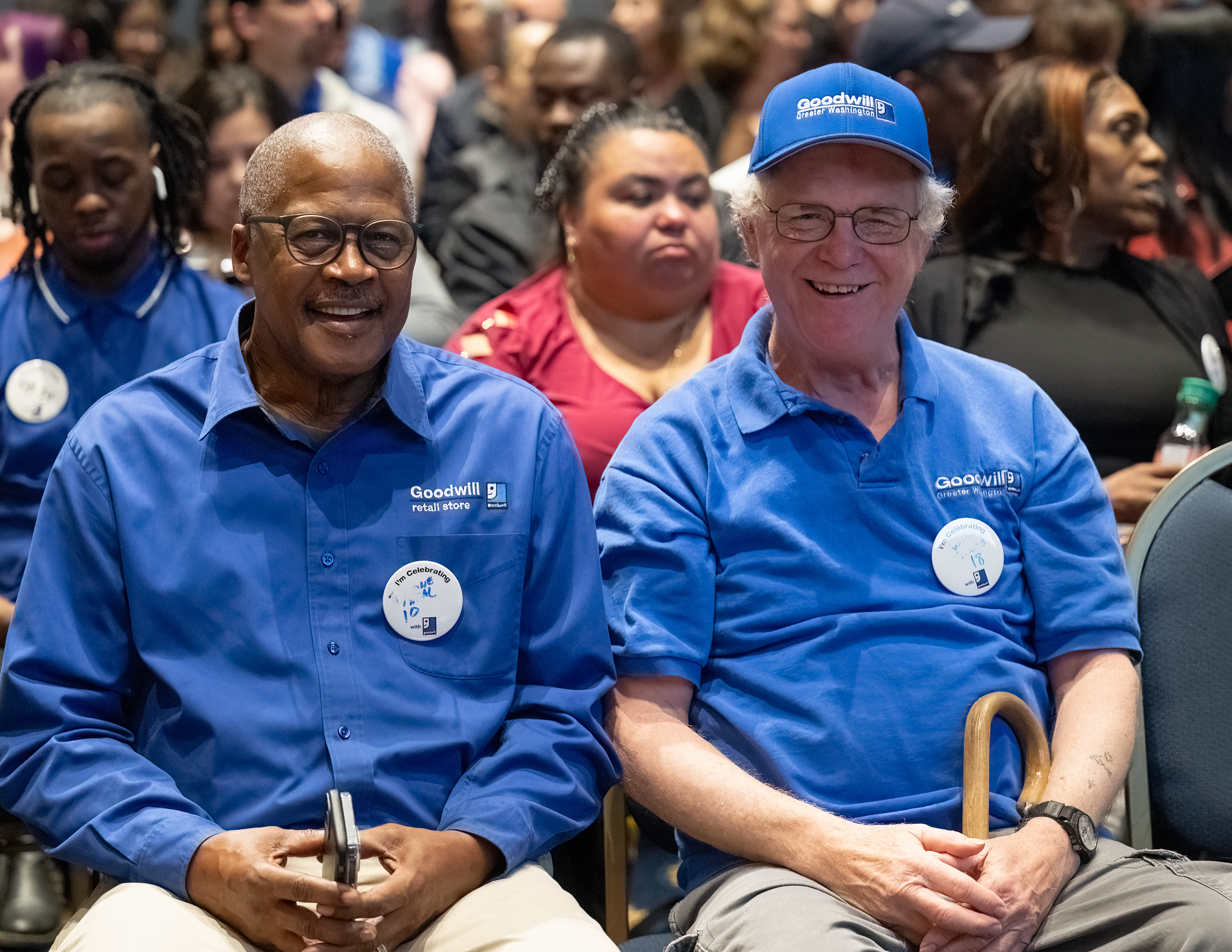 The highlight of the morning is the recognition of our RISE Award winners.  We celebrate eight team members - two for each core value: Respect, Integrity, Service, and Excellence.  While each winner receives an acrylic trophy highlighting one of these core values and a $500 check, the reality is that they are selected because they live each of these core values daily.  
Team members from across the organization nominate their peers for the awards based on how well they demonstrate our core values at work.  Along with the name and work location of the nominee, a narrative is required by the person submitting the nominations highlighting why the nominee is deserving of the award.  An executive selection committee then reviews each of the nominations and chooses the winners.  100 nominations were submitted this year! Choosing only eight award recipients was no easy task for the selection committee.  Below are this year's Goodwill of Greater Washington RISE Award Winners.  We wanted to publicly acknowledge them for their outstanding performance while serving as powerful ambassadors for Goodwill and our core values of Respect, Integrity, Service, and Excellence.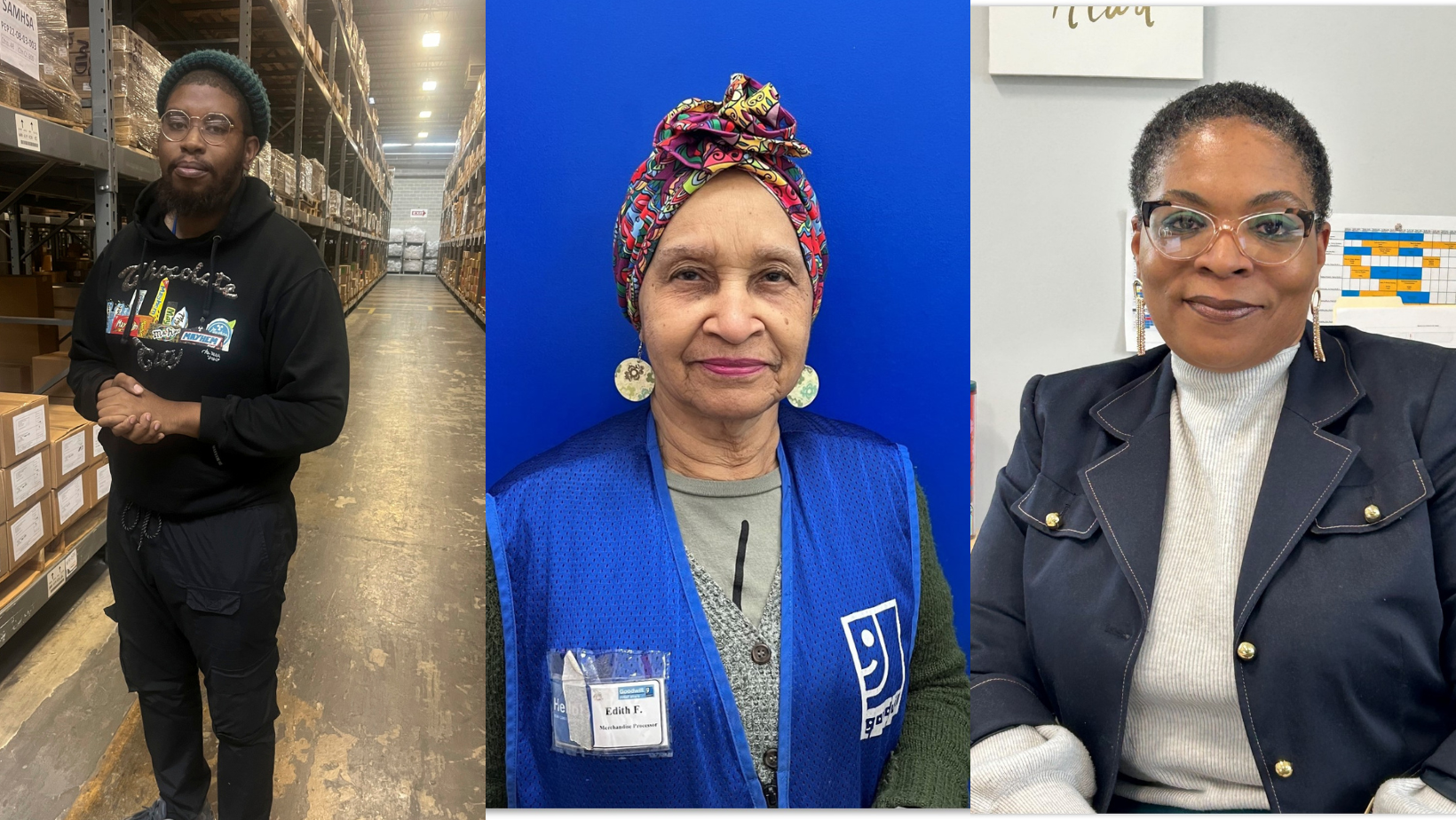 RESPECT WINNERS:
Solomon Major, Leadworker, Joint Base Andrews
Kimberly Kelly, Teacher, The Goodwill Excel Center
INTEGRITY WINNERS:
Jamison Estandian, Goodwill Finance Team
Kim Wesley, Recruiter, People & Culture Team
SERVICE WINNERS:
Edith Frimpong, Merchandise Processor, Alexandria Retail Store & Donation Center
Dawn Rhodes, Senior Office Manager, The Goodwill Excel Center
EXCELLENCE WINNERS:
Matthew Washington, Project Manager, Government Printing Office
Natia Joyner, Retail Operations Trainer
Congratulations to all of our 2022 RISE Award Winners. Each of them is highly respected by their peers and deserving of this prestigious Goodwill recognition.
When surveyed following this year's event, 92% of the survey respondents said they believe the RISE Awards is an excellent way to celebrate team member achievement.  How do you celebrate excellence inside your organization? Oh, and Happy Goodwill Week!