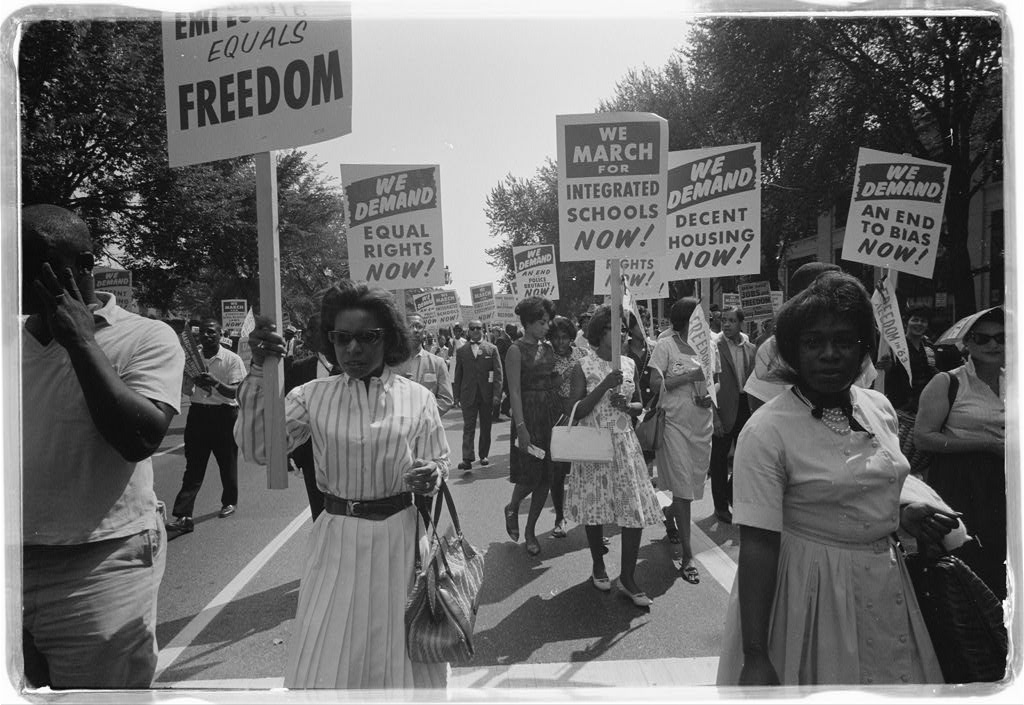 As we celebrate Women's History Month this March, we're recognizing the women who have shaped our District's history through music, politics, activism, and news. But before we introduce you to these 7 extraordinary ladies, it's essential to remember the origins of this important month. 
Women's History Month began on February 28, 1909, in New York City and was established to honor the garment worker's strike of the previous year. This then morphed into International Women's Day, which, in the late '70s, spawned a grassroots movement that gave rise to Women's History Week. President Jimmy Carter made it official in 1980, and in 1987, Congress passed a proclamation establishing Women's History Month.
As we noted above, since we are based in our Nation's Capital, we're spotlighting some famous/influential Washington women who have shaped our city's deep history. 
Lucy Burns – One of the leaders of the National Woman's Party in the early 1900s. She was arrested and imprisoned six times and led a hunger strike at the Occoquan Workhouse. Many remember her as a passionate and ardent advocate for women's rights. She retired from public life with the passage of the 19th amendment.
Mary McLeod Bethune – She was elected as president of the National Association of Colored Women. Though the organization struggled for funding, she was able to purchase a property at 1318 Vermont Avenue in DC. It became the first black controlled organization to be headquartered in the District! She was also invited by Presidents Calvin Coolidge and Herbert Hoover to lead on issues relating to children's health. She later formed a coalition called the Federal Council of Negro Affairs which advised President Franklin Delano Roosevelt.
Shirley Horn – A singer and pianist who was born in the District. She collaborated with many jazz greats including Miles Davis, Dizzy Gillespie and Wynton Marsalis. She was nominated for nine Grammy Awards winning in 1999 for Best Jazz Vocal Performance.
Sharon Pratt – Formerly known as Sharon Pratt Dixon and Sharon Pratt Kelly, this historical politician is a native Washingtonian. She was elected as the city's third mayor and served from 1991-1995. She was also the first African-American woman to serve as mayor of a major American city.
Connie Chung – Connie was born and raised in DC, attended Montgomery Blair High School in Silver Spring and graduated from the University of Maryland. In 1993, she became only the second female to co-anchor a network newscast as part of The CBS Evening News.
Clara Barton – You know her as the founder of the American Red Cross. But, prior to her service in the Civil War she served as a clerk in the US Patent Office. This was the first time a woman had received a substantial federal clerkship and at a salary equal to what a man would earn.
Chita Rivera – Also born in DC, she is a singer, dancer and actor who starred on Broadway in such productions as West Side Story and Bye-Bye Birdie. In 2002, she became the first Latino woman and first Hispanic-American to receive a Kennedy Center Honors reward.
In addition to these (and other) great women, there are also numerous historic places in Washington that highlight the many contributions women have made to our society. Here are a couple of links to provide you more information: