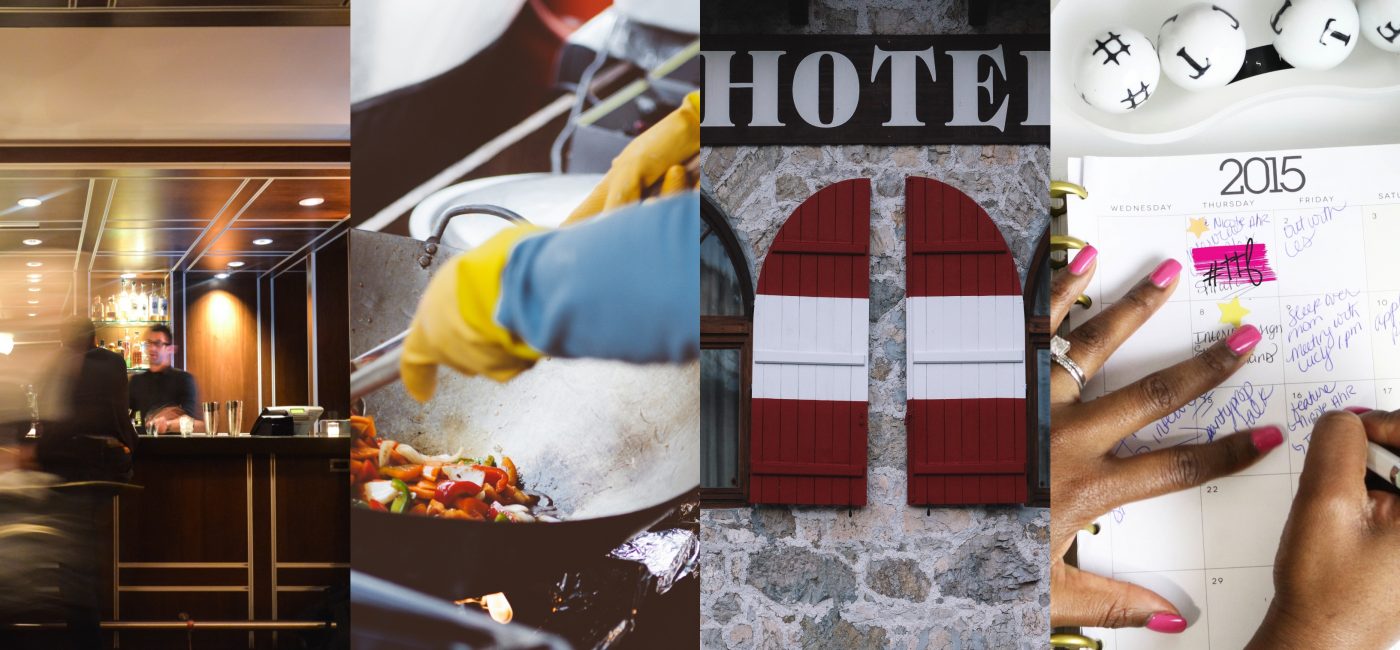 At Goodwill of Greater Washington we are proud of the job training we provide for the Hospitality Industry. We won't go into great detail here because you can read all about the no-cost program here.
The purpose of this blog – as the title says – is to talk about the opportunities that exist in this sometimes nebulous industry.
First, a few facts. According to the U.S. Bureau of Labor Statistics as of December 2018 16,540,000 people worked in "hospitality". That population is expected to grow by about 6% by 2026.
So, what are the opportunities in Hospitality? The list is almost endless. From restaurants to casinos to hotels to cruise ships…and more…there are quite literally hundreds of job titles that fall under this masthead.
We want to spotlight a few areas. As you'll see, the career opportunities are endless:
Front of the house: These are positions that interact directly with customers. This might include Front Desk associate, Concierge, Guest Services, etc. Opportunities exist from entry level to manager in each of these areas. There are also more entry level positions like Porters, Waiters/Waitresses, Valet and Bartender.
Back of the house: This includes housekeeping, building management, maintenance, IT and dishwashers. These are often good "foot in the door" positions that can lead to management positions.
Event Planner: From weddings to reunions to meetings and conventions – nothing goes smoothly without meticulous event planning. This is a great opportunity for someone who is organized and likes to make things happen. Titles include Coordinator, Planner, Specialist, Manager and more.
Food Operations: This is a more specialized area that encompasses everything from Cook to Food & Beverage Manager to Executive Chef.
Management: From an individual department to oversight of the entire operation the Hospitality Industry is in constant need of managers.
Which brings us back to our training programs. We have partnered with institutions like Marriott and The Line DC and placed hundreds of DC, Maryland and Virginia residents in Hospitality careers through our industry-respected program. While it is true that some of our placements are at the entry-level, we have seen many of our graduates take this initial opportunity and turn it into an exciting career.
While no one can predict the future we are confident in saying that Hospitality will continue to grow and provide stable, lasting careers for many Americans. And, it is highly unlikely they will be replaced by robots.
---