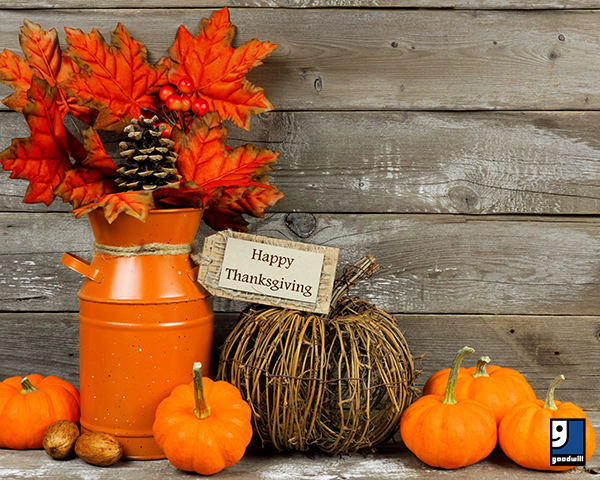 2018 has been an exciting year at Goodwill of Greater Washington!
We provided a hand up to thousands of DC area residents through our free job training programs and services. The Goodwill Excel Center Adult Public Charter School has now graduated three classes (preparing for #4 in January) and is continuing to help hundreds of DC residents earn their high school diplomas. We opened a new retail store in Manassas, VA creating more than 25 new jobs while generating additional funding for our critical mission. We also opened a new career center in Prince George's County, MD. Our programs almost immediately filled to capacity demonstrating that we are changing lives in the communities that need us.
Together, with the support of our donors, shoppers, funders, and volunteers, we have been able to expand the impact we're having on the populations we serve.
While we prepare to sit down with friends and family members to give thanks for the gifts we have been granted, please know that everyone at Goodwill will also be thinking you. Thank you for demonstrating the love, courage, and commitment to serve those with the greatest needs in our community.
I've shared this Irish blessing before, but I find it so profound that I want to share it again:
May the road rise to meet you,
May the wind be always at your back.
May the sun shine warm upon your face,
The rains fall soft upon your fields.
And until we meet again,
May God hold you in the palm of his hand.
If you'd like to learn more about how your support is changing lives, just listen to Colleen Paletta, Goodwill's Chief Mission Services Officer.
From each of us at Goodwill of Greater Washington, have a safe, blessed, and happy Thanksgiving holiday!
---