Biden's Workforce Policies – Good for Goodwill?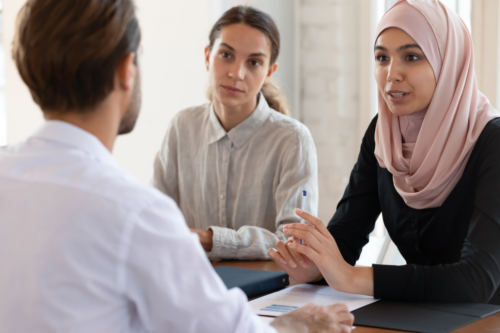 As we adjust to a change in our governmental leadership, we thought this would be a good time to look at the workforce policies the Biden administration is advocating. These have been taken directly from https://joebiden.com/empowerworkers/. Our purpose is to merely outline what has been promised, not to offer any editorial comment.
The first bullet point on the site is: Check the abuse of corporate power over labor. The steps to support this plan include:
Hold corporations and executives personally accountable for interfering with organizing efforts and violating other labor laws.
Aggressively pursue employers who violate labor laws, participate in wage theft, or cheat on their taxes by intentionally misclassifying employees as independent contractors.
Ensure Federal dollars do not flow to employers who engage in union busting activities, participate in wage theft, or violate labor law.
Penalize companies that bargain in bad faith.
The second headline is: Encourage and incentivize union organizing and collective bargaining. Theses are the details listed as supporting that portion of the plan:
Make it easier for workers who choose to unionize to do so.
Provide a federal guarantee for public sector employees to bargain for better pay and benefits and the working conditions they deserve.
Ban state laws prohibiting unions from collecting dues or comparable payments from all workers who benefit from union representation that unions are legally obligated to provide.
Create a cabinet-level working group that will solely focus on promoting union organizing and collective bargaining in the public and private sectors.
Ensure workers can bargain with the employer that actually holds the power, including franchisors, and ensure those employees are accountable for guaranteeing workplace protections.
Ensure that workers can exercise their right to strike without fear of reprisal.
Empower the National Labor Relations Board to fulfill its intended purpose of protecting workers.
Reinstate and expand protections for federal employees.
Expand long overdue rights to farmworkers and domestic workers.
Extend the right to organize and bargain collectively to independent contractors.
The third, and final, section begins as follows: Ensure that all workers are treated with dignity and receive the pay, benefits, and workplace protections they deserve. The supporting points are:
Increase the federal minimum wage to $15.
Invest in communities by widely applying and strictly enforcing prevailing wages.
Stop employers from denying workers overtime pay they've earned.
Ensure workers in the "gig economy" and beyond receive the legal benefits and protections they deserve.
Eliminate non-compete clauses and no-poaching agreements that hinder the ability of employees to seek higher wages, better benefits, and working conditions by changing employers.
Put an end to unnecessary occupational licensing requirements.
Increase workplace safety and health.
Ensure workers can have their day in court by ending mandatory arbitration clauses imposed by employers on their workers.
Expand protections for undocumented immigrants who report labor violations.
There is a lot to digest here. We have two questions:
How will this affect Goodwill of Greater Washington's workforce development programs?
What will these proposals look like a year from now?
The answer to both lies in how effective the new administration will be in implementing all, or a portion of, these proposals. Our goal is to keep tabs on this and follow up with future blog posts on this topic.