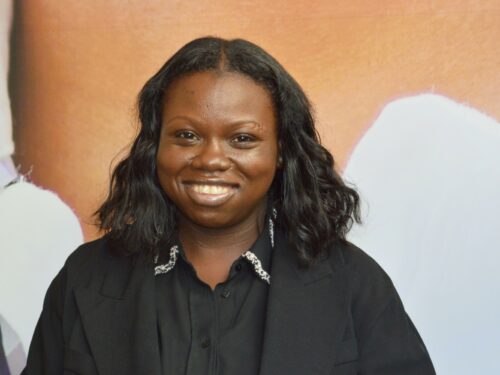 Black History Month is celebrated annually throughout February. During this time, we collectively honor and highlight the accomplishments of Black Americans as a nation and aim to learn more about the African diaspora. We will spotlight several members of our Goodwill family throughout the month and share how they celebrate Black History Month and what it means to them.
Meet Yema Gbondo.
Lead Academic Coach at the Goodwill Excel Center
Yema Gbondo has the pleasure of serving as the Lead Academic Coach for the Goodwill Excel Center. Yema describes being introduced to Black History Month for the first time when she moved to the United States. "I'm originally from Sierra Leone and moved to London and then the United States when I was nine years old. The first time I heard about Black History Month was when I moved to the United States. At first, I found it interesting that the United States celebrated Black History Month." However, as Yema got older, she learned more and more about Black American History. "Once I understood the history of Black American's, I actually became upset that it was only for one month."

Yema has always been proud of her Sierra Leone heritage and appreciates the positive black role models in her life from an early age. "I'm very proud of myself and my heritage and where I am from. I know a lot of people look up to activists, celebrities, and athletes for inspiration; however, I prefer to appreciate and admire individuals that are local and doing tremendous work in their respective communities." Yema's preference for supporting local community efforts and being a mother to a 3-year-old son led her to become active with a nonprofit organization called District Motherhood. A self-described social organization that creates space to enhance the motherhood experience by sharing and tackling everyday struggles and triumphs.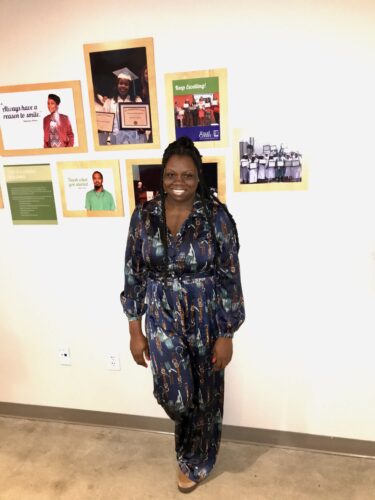 In honor of Black History Month, Yema has incorporated new Black History traditions with her 3-year-old son. For example, she likes to support black authors that write novels for young black boys. "My favorite book to read to my son is Black Boy Joy, I enjoy reading content to my son that is positive and uplifting." In addition, Yema enjoys dressing her son in inspirational clothing that represents his Black heritage. "I like to shop for inspiration shirts with slogans that celebrate my son's Black heritage for Black History Month. I want my son to learn but also to be proud of who he is."
We thank Yema for her services to our Goodwill Excel Center and for sharing her Black History traditions and experiences.
---