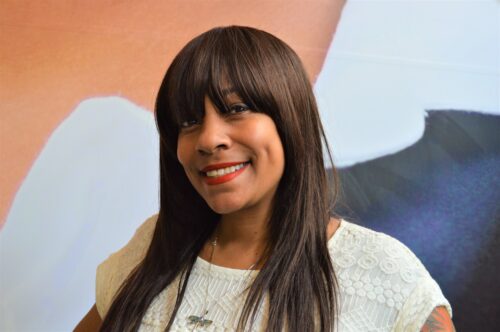 Black History Month is celebrated annually throughout February. During this time, we collectively honor and highlight the accomplishments of Black Americans as a nation and aim to learn more about the African diaspora. We will spotlight several members of our Goodwill family throughout the month and share how they celebrate Black History Month and what it means to them.
Meet Amina Abdul-Rahim.
Registrar Manager at the Goodwill Excel Center
Amina serves as the Registrar Manager at the Goodwill Excel Center. Born and raised in Washington, D.C, Amina recalls the first time discussing Black History Month was in High School. Although Amina lived in a predominately black neighborhood, she attended a predominately white elementary school and recalls her educational experience regarding Black History. " It primarily depicted Black Americans through the eyes of slavery". Due to this, Amina is much more intentional about recognizing Black History Month with her family.
Amina comes from a big family with one thing in common – they all enjoy creating and expressing themselves through art. Amina creates abstract art, and her aunts express themselves and their blackness through quilting. To Amina, art was a way for her family to "Celebrate our skin, celebrate our color, and celebrate us and being proud."
As a mother, Amina found value in reading her children books that focused on positive and uplifting stories about their black heritage. Now that her children are grown, she believes that it's important to continue to have intentional conversations. "Just because we are talking about diversity and blackness more, doesn't mean the youth of today really understand the history", she said. "We have to continue to educate them to appreciate black history and empower them to do their own research."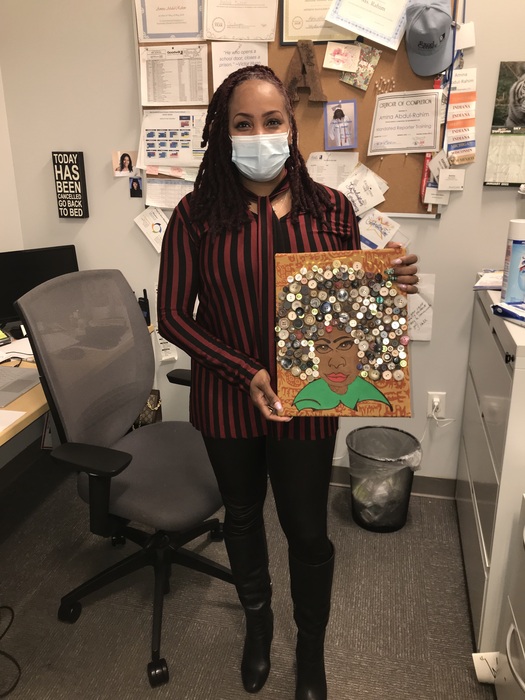 To Amina, "Black History is American History," and Black History Month is a reminder to celebrate yourself and your ancestors each day. Because of this, Amina has pledged to continue educating and inspiring young people on their Black culture. When asked on ways Americans could bridge the gap between races, Amina had this to say, "Americans should know the in-depth history of Black Americans and engage in heartfelt conversations to learn from each other."
Thank you, Amina, for sharing your personal experience and suggestions of ways to continue learning more about Black History.
---