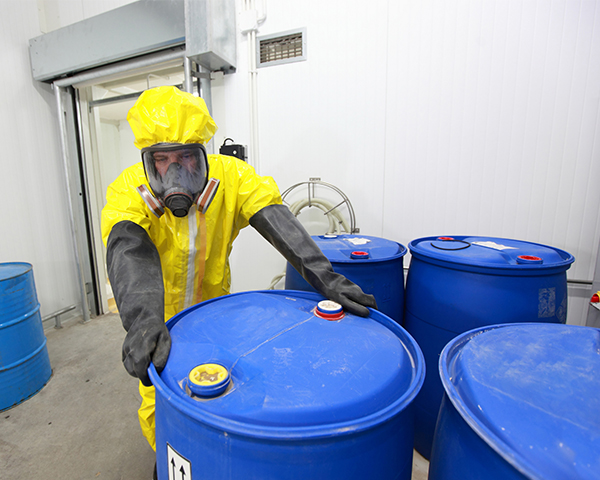 For most of us, the most dangerous things we face at work are paper cuts, hot coffee spills or – at worst – carpal tunnel syndrome. But, for many people danger is an inherent part of their workday.
According to the Bureau of Labor Statistics, between 2015 and 2016 fatal workplace injuries increased by 7%. Two of the leading causes of this rise were workplace violence and workplace drug overdoses. These are not situations that are necessarily a consequence of a particular workplace environment.
The data further reveals not only the top "most dangerous" occupations but also where you are most likely to die on the job.
The #1 most dangerous job is truck transportation. If you've spent any time on the interstate highway system you've likely passed a plethora of big rigs. Hauling tons of goods at 70 MPH for hours at a time in all kinds of conditions is a recipe for disaster. (Think of this the next time you pass one of those tractor trailers.)
Coming in as the second most dangerous occupation was the waste management industry. This was followed by "local government", "crop production" and "landscaping services".
Men are twelve times more likely to be killed on the job than women. However, women are more than twice as likely to suffer a workplace fatality due to violence inflicted by humans and animals. While one would expect a level of injuries and deaths in the farming industries – after all, cows are big – there are also a surprising number of on-the-job fatalities caused by stinging insects.
What were the top five causes of workplace fatalities?
Number one was "roadway incidents". This was followed by "falls, slips or trips", "contacts with objects and equipment", violence and exposure to harmful substances.
You may have noticed that construction did not make the top five. Don't be deceived as it remains one of the most dangerous careers. If you get into the top causes of workplace deaths you see that construction is at the top of the first four categories.
Ok, that's the bad news. Is there any good news? It all depends on where you live. The safest states based on deaths per million population are Connecticut, Rhode Island, California, Washington, and New Jersey. The bottom five? Wyoming, Alaska, Montana, and both Dakotas.
The point of this is not to sway you in your career choices but to encourage you to apply an "eyes wide open" approach to what you choose to do. As you should be aware of things like career advancement, salary scales, and personal fit so, too, should you consider, or at least be aware of, any potential life-threatening risks that come with any job.
To mitigate the potential outcomes of a workplace accident, be sure to review your employer's workman's comp policy, research supplemental disability coverage, be familiar with your company's safety procedures, and understand your state's workplace safety regulations.
Scary? Well, it is October and Halloween is only a few weeks away.
---