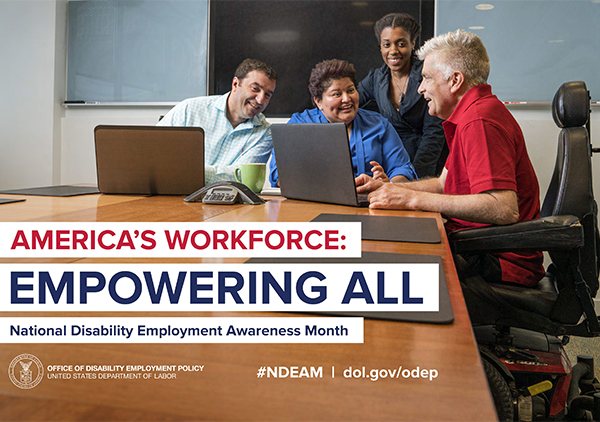 October is an important month at Goodwill for many reasons, but most importantly because it's National Disabilities Employment Awareness Month (NDEAM).
NDEAM is designed to educate others about disability employment issues and celebrate the many and varied contributions of America's workers with disabilities. The 2018 NDEAM theme is "America's Workforce: Empowering All." It is led by the U.S. Department of Labor's Office of Disability Employment Policy (ODEP) but, as ODEP points out, its true spirit lies in the many observances held at the grassroots level across the nation every year just like we do here in our nation's capital.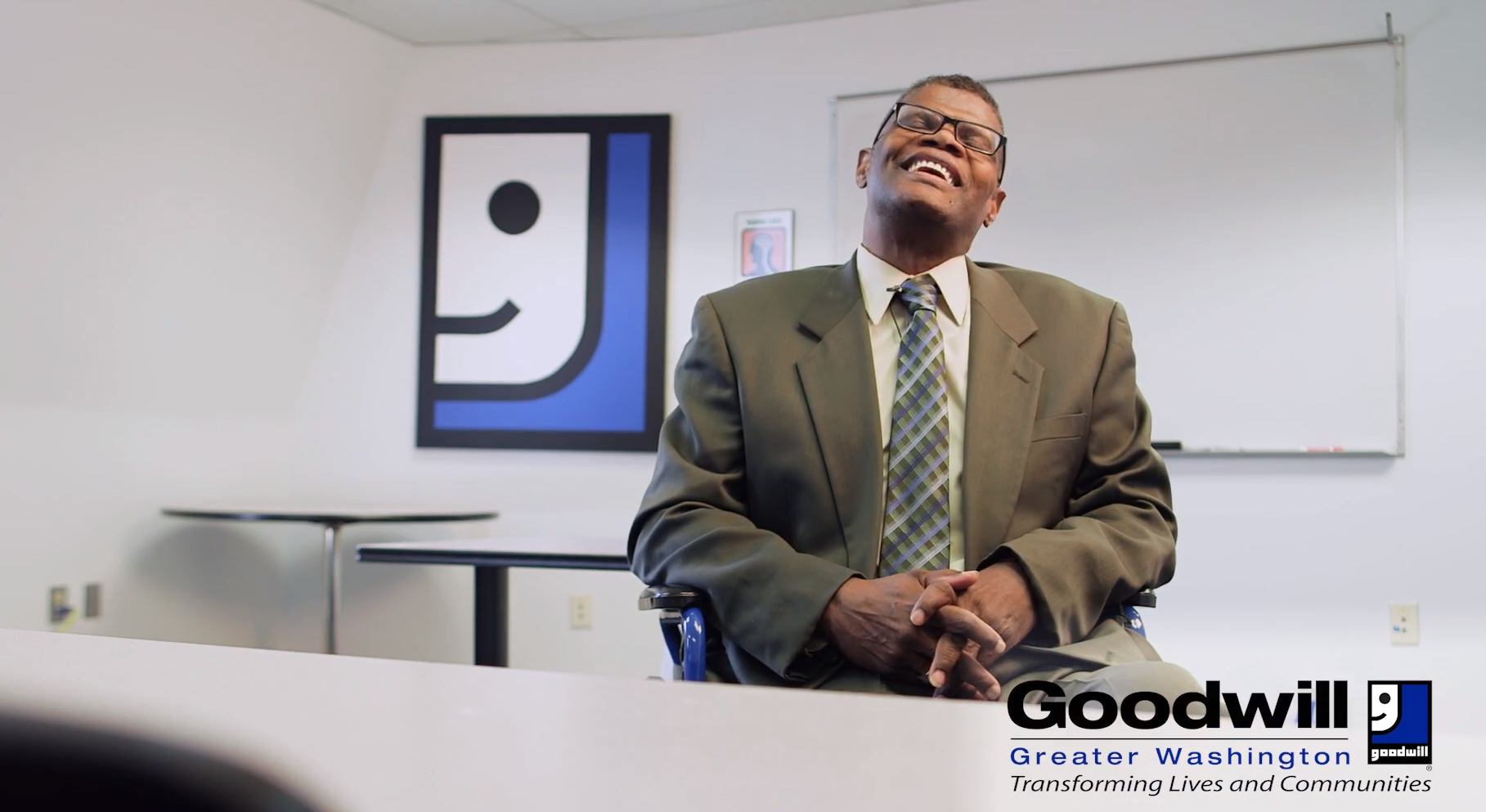 Throughout October we'll be sharing videos and stories in support of NDEAM via our stores, online and in the media. Please take a moment to educate and inform your friends and family members about the importance of employing people with disabilities. Just like NDEAM, our goal at Goodwill of Greater Washington is to "empower all".
If you wish to participate in any NDEAM activities we've provided a list of some local events.
10/7: Glen Finland Q&A and Books Signing (Alexandria, VA)
Author Glen Finland will read from her acclaimed memoir, Next Stop, detailing her experiences raising an autistic son. A discussion with the author along with a book signing will follow the reading. This event is fully accessible for individuals with disabilities. Sign language interpretation and real-time captioning will be provided.
10/14: 'CinemAbility" Documentary Screening & Q&A (Alexandria, VA)
USPTO hosts a free screening of 'CinemAbility' – a thoughtful and humorous journey examining the history of disability portrayals in film and tv from the silent era to today! This event is fully accessible for individuals with disabilities. Sign language interpretation, real-time captioning, and descriptive video service will be provided.
10/17: NDEAM Breakfast (Silver Spring, MD)
Join SEEC for its NDEAM Appreciation Breakfast! Enjoy a light breakfast while networking with others and learn how your company can help make empowering all a reality for local employers and job seekers!
10/18: Exploring DisAbility: Access, Identity and Inclusion (Washington, DC)
American University's Center for Diversity and Inclusions hosts a workshop exploring access, identity, and inclusion.
10/23: 11th Annual Mayor's Disability and Diversity Expo (Washington, DC)
This year's 11th Annual Mayor's Disability and Diversity Expo advancing the conversation on equal opportunities and inclusive environments for people with disabilities! Attendees can expect over 30 exhibitors and free giveaways, and model accessible voting machine!
In the following #NowYouKnow video, our employee of eighteen years, Wilbert Gray, tells how he was inspired to re-enter the workforce while navigating a disability. We are honored to have him as a part of our Goodwill family!
---